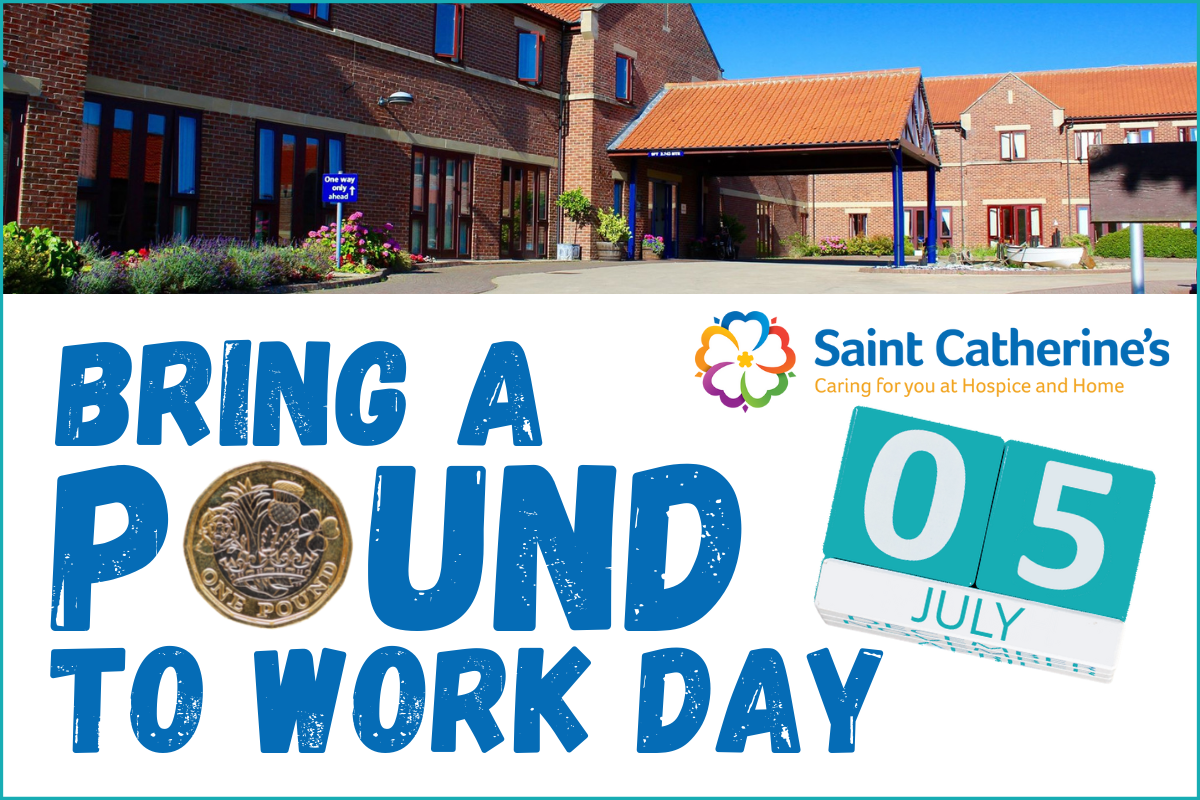 Saint Catherine's say they are delighted with the number of firms signing up for this year's Bring a Pound to Work Day.
The event is taking place on Tuesday July 5th.
The team from This is the Coast will be out collecting your coins along with Scarborough Business Ambassadors and Saint Catherine's.
Susan Stephenson from the hospice says there has been a great initial response to the launch of the appeal.
The idea of Bring a Pound to Work Day is as simple as it sounds – businesses across the local area encourage their teams to 'bring a pound to work' and all the proceeds go towards helping Saint Catherine's look after patients and their families, both in the hospice and at home.
It's the second year that the event has taken place in July, once again it is being supported by Scorborough Business Ambassadors.
Susan Richings, a Director at Scarborough Business Ambassadors, said:
"We are again very pleased to support Saint Catherine's Hospice and This is the Coast with such an essential fund-raising request.

"We would like to urge our fantastic, supportive Scarborough community to contribute - particularly the business community, large, medium or small. For our part, we will visit businesses and organisations together with staff from the hospice and radio station to help receive your generous donations, whatever you can offer.

"Every pound that is given maintains the wonderful - and free - support for deeply-appreciated services which provide comfort and care for many people and families when they need it most. Help us to share the spirit of kindness that Saint Catherine's symbolises, especially in these difficult times."
Susan Stephenson from Saint Catherine's says they are seeing both large and small firms signing up to take part in this year's event.
Registration for the event has opened and business can sign up at www.thisisthecoast.co.uk/features/bring-a-pound-to-work-day-2022