The Mystery Sound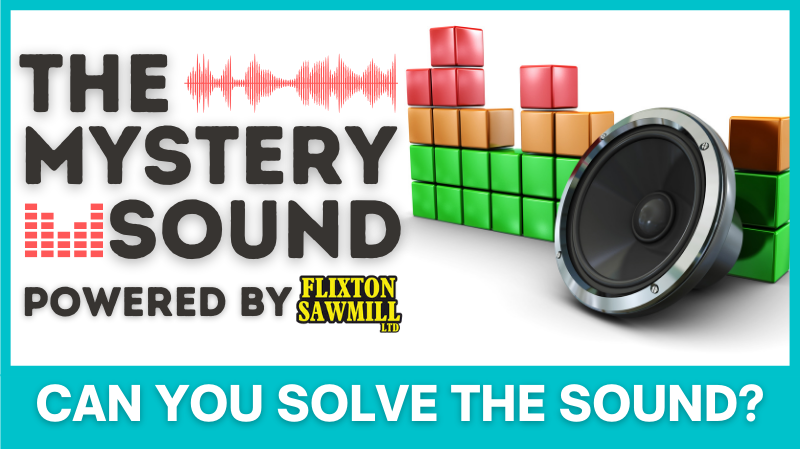 Each weekday at 08:15 on Paddy @ Breakfast we play the Mystery Sound...
Every weekday you can WIN CASH! Just identify this MYSTERY SOUND...
Phone lines are open between 6:00am and 8:00am weekday mornings. WIN £330 on Monday 25th October 2021.
CLUES SO FAR:
A sound recorded INSIDE
Someone is doing something to make this sound
Most of us have done this when we were children
Wrong Guesses
Paddy driving over a speedbump in Scarborough
Car indicator
Kettle being switched on
The doors closing at Cliff Lift in Scarborough
A date stamp in the Post Office
Pressing play on a casette player
A cash 'slammer' in a till
The wind blowing on something
A pricing gun in a shop
A fridge opening or closing
A seatbelt on a plane
A large stapler
Someone in the kitchen using a multi-chopper
Someone taking a photo in a photo studio
Toast popping up out of a toaster
Someone fastening their seatbelt in a car
Someone slicing vegetables
Someone locking a bathroom door
The pull chord of a shower
A pedal bin lid going down
Someobody shaking the creases out of a shirt
Someone using the dishwasher
A drink falling from a vending machine
Someone using a hole punch
Bowling pins falling down
A dice checker
A dice popper on a children's game
Someone jumping on a bed
Changing the view on a Viewmaster
Air Hockey Puck
Losing a game of Buckaroo
Kids playing Ker-Plunk
A play till
Clapping a paper bag
A child playing with a model railway
Blowing through a straw to make bubbles
A library book stamp
Wack-a-mole

The first Mystery Sound
In January 2021, Victoria from West Ayton correctly identified the first sound as being Paddy changing the batteries in his TV remote control! Here's the moment she won £465...
The 2nd Mystery Sound...
CONGRATULATIONS to Fran from Scarborough who WON £240 on Thursday 11th March by correctly identifying the sound as being the bin on a vacumm being put back on!
The 3rd Mystery Sound...
CONGRATULATIONS to Debbie Rickard from Bridlington who won £185 on Wednesday 7th April 2021 by correctly identifying our third sound as being a car set sliding backwards.
The 4th Mystery Sound...
CONGRATULATIONS to Tony Mullins from Bridlington who won £200 on Monday 10th May 2021 by correctly identifying our fourth sound as being the sound of people playing Table Football.
The 5th Mystery Sound...
CONGRATULATIONS to Lesley Jugoo from Bempton who won £340 on Tuesday 20th July 2021 by correctly identfying our fifth sound as being the sound of Paddy walking across a gangway at Whitby Harbour!
The 6th Mystery Sound...
CONGRATULATIONS to Nigel from Scarborough who won £190 correctly guessing out sound was the sound of Paddy throwing a bottle into the metal fish recycling bin in South Bay Scarborough.