The Mystery Sound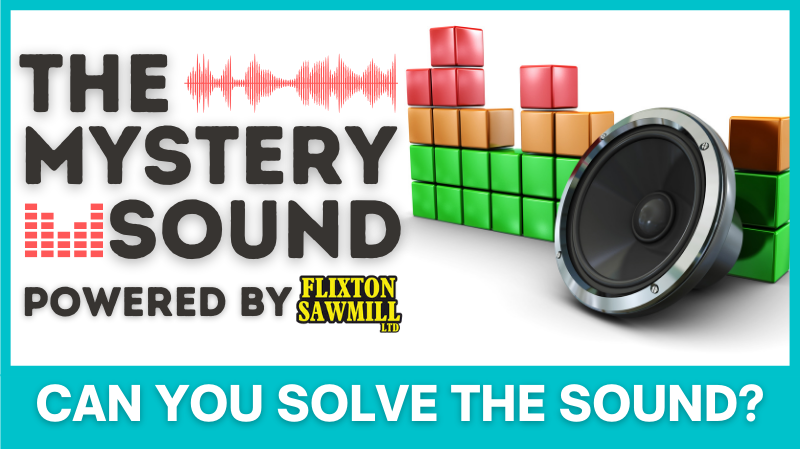 Each weekday at 08:15 on Paddy @ Breakfast we play the Mystery Sound...
Every weekday you can WIN CASH! Just identify this MYSTERY SOUND...
Phone lines are open between 6:00am and 8:00am weekday mornings. WIN £425 on Friday 20th May 2022.
CLUE 1...
THINK FUN!
CLUE 2...
You most commonly find these in our seaside towns!
WRONG GUESSES SO FAR...
A shredder
Returning mechanism of a bowling ball in a bowling alley
The shutters coming down on a shop
The waste disposal on a sink unit
A boat engine
Draining the dishwasher
A train engine
A washing machine
A generator when Paddy is working outside
'Summat' in the microwave
A cement mixer
A steam engine being 'turned over' when starting up
An ATM giving out cash
A potato rumbler
An ice cream dispenser x 2
A candy floss machine
A car idling
A dishwasher machine starting up
a photocopier
An electric can opener
A fruit machine
Jets on a hot tub
A bowling machine
Prize Ticket Machine at the amusement arcade
A small rollercoaster
A bouncy castle being inflated
A quad bike starting up
A vending machine
A teddy grab machine in the arcade
The balls being released from a pool table
A coin-operated ride outside an amusement arcade
The motor on the wakeboarding line at North Yorkshire Waterpark
The top of a spinning top being pushed down
The historic water chute at North Bay Railway
The big wheel turning in South Bay Scarborough
Bingo machine starting up
A speedboat engine (guessed twice)
The bucket at Alpamare Water Park in Scarborough
The cliff lift in Scarborough
An e-bike starting up
The zip wire at the North Yorkshire Waterpark
Idling Open Top Bus
Saftey harness on a rollercoaster
Train wheels at North Bay Railway
A cake mixer
An ice cream van
A chocolate fountain
The pole on the back of the dodgems at Luna Park
The 10p/ 2pm coin machine in an arcade
Bingo ball machine
A ride outside an arcade
An air hockey machine
A slush machine
A donut machine
A remote controlled boat
A Jet Ski idling
A grab machine at an arcade
Boxing machine in an arcade
Ticket machine in an arcade
A football machine in the arcade
The water shooting game at Luna Park
Coin changing machine in an arcade
The first Mystery Sound
In January 2021, Victoria from West Ayton correctly identified the first sound as being Paddy changing the batteries in his TV remote control! Here's the moment she won £465...
The 2nd Mystery Sound...
CONGRATULATIONS to Fran from Scarborough who WON £240 on Thursday 11th March by correctly identifying the sound as being the bin on a vacumm being put back on!
The 3rd Mystery Sound...
CONGRATULATIONS to Debbie Rickard from Bridlington who won £185 on Wednesday 7th April 2021 by correctly identifying our third sound as being a car seat sliding backwards.
The 4th Mystery Sound...
CONGRATULATIONS to Tony Mullins from Bridlington who won £200 on Monday 10th May 2021 by correctly identifying our fourth sound as being the sound of people playing Table Football.
The 5th Mystery Sound...
CONGRATULATIONS to Lesley Jugoo from Bempton who won £340 on Tuesday 20th July 2021 by correctly identfying our fifth sound as being the sound of Paddy walking across a gangway at Whitby Harbour!
The 6th Mystery Sound...
CONGRATULATIONS to Nigel from Scarborough who won £190 correctly guessing out sound was the sound of Paddy throwing a bottle into the metal fish recycling bin in South Bay Scarborough.
The 7th Mystery Sound...
CONGRATULATIONS to Ian from Scarborough who won a record £475 correctly identifying our sound as a springboard in a school gym.
The 8th Mystery Sound...
CONGRATULATIONS to Lesley who correctly guesses that our sound was Paddy putting his mobile phone into its case.