Bring a Pound to Work Day 2022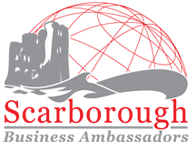 Saint Catherine's has teamed up with This is the Coast and Scarborough Business Ambassadors to deliver Bring a Pound to Work Day on Tuesday July 5th 2022.
The idea of Bring a Pound to Work Day is as simple as it sounds – businesses across the local area encourage their teams to 'bring a pound to work' and all the proceeds go towards helping Saint Catherine's look after patients and their families, both in the hospice and at home.
The team will be on the road collecting your coins on July 5th and we'll be broadcasting live updates from around the route as the Yorkshire Coast comes together to support Saint Catherine's
Once again this year an online fundraising page will also be available for those business who are unable to collect coins at their premises on the day.
And for people working at home there will also be option to donate a pound via SMS text message.
However you choose to take part it will really help if you can sign up in advance so that we can plan the collection team's routes in as much detail as possible and get round as many businesses as possible on the day. Please fill in the following form.
Download the Bring a Pound to Work Day poster to show your support for the event and to help spread the word. Download Poster