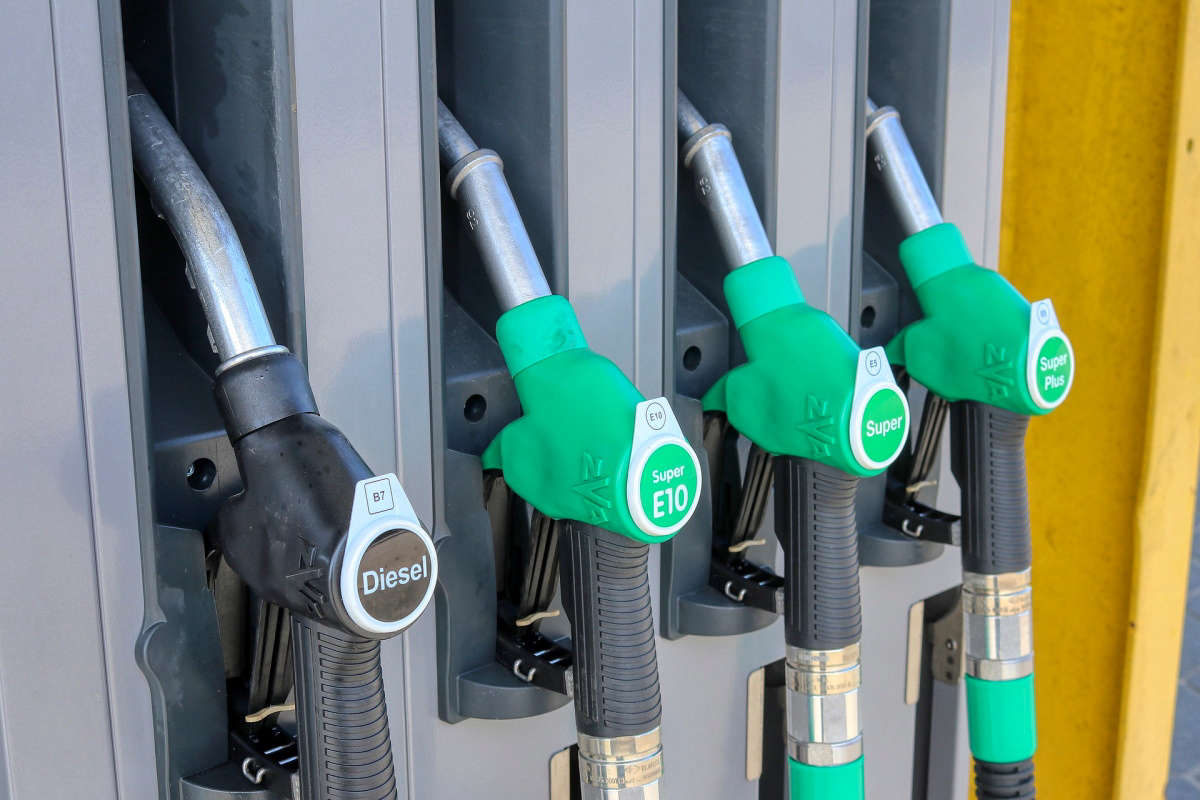 Officers say they were unable to refuel their vehicle ahead of Sunday night patrols.
Drivers on the Yorkshire Coast have reported that a number of local petrol stations on had no fuel yesterday evening and Police Officers in Scarborough say they were unable to conduct rural patrols last night due to a lack of fuel.
Across the country Demand for fuel shot up by 500 percent over the weekend, as concern grew over a shortage of drivers.
Competition rules for the fuel industry are being suspended temporarily to help secure supplies.
The business secretary's has agreed to allow them to work together to prioritise deliveries to the areas most in need.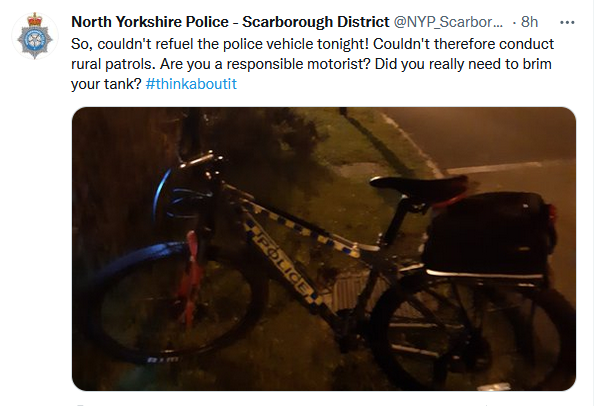 The situation in the Scarborough Borough does appear to have improved overnight with reports this morning that a number of the area's petrol forecourts are open and selling fuel.
This caller to Paddy @ Breakfast said he'd seen four petrol stations open this morning.
Other callers have reported that their local petrol stations still don't have any fuel and there are reports of some stations having petrol but not diesel.
Business Secretary Kwasi Kwarteng met industry executives on Sunday to try to find a way through supply chain pressures that have led to panic-buying of fuel.
In a statement, he said: "We have long-standing contingency plans in place to work with industry so that fuel supplies can be maintained and deliveries can still be made in the event of a serious disruption.
"While there has always been and continues to be plenty of fuel at refineries and terminals, we are aware that there have been some issues with supply chains.

"This is why we will enact the Downstream Oil Protocol to ensure industry can share vital information and work together more effectively to ensure disruption is minimised.

"We thank HGV drivers and all forecourt staff for their tireless work during this period."

It comes as the Petrol Retailers' Association (PRA) warned on Sunday that as many as two-thirds of its nearly 5,500 independent garages were out of fuel, with the rest "partly dry and running out soon".
The prime minister is considering using the army to help deliver supplies amid a chronic shortage of HGV drivers to man the fuel tankers.
The government's competition announcement means the industry will be temporarily exempt from the Competition Act 1998 for the purpose of sharing information and optimising supply.