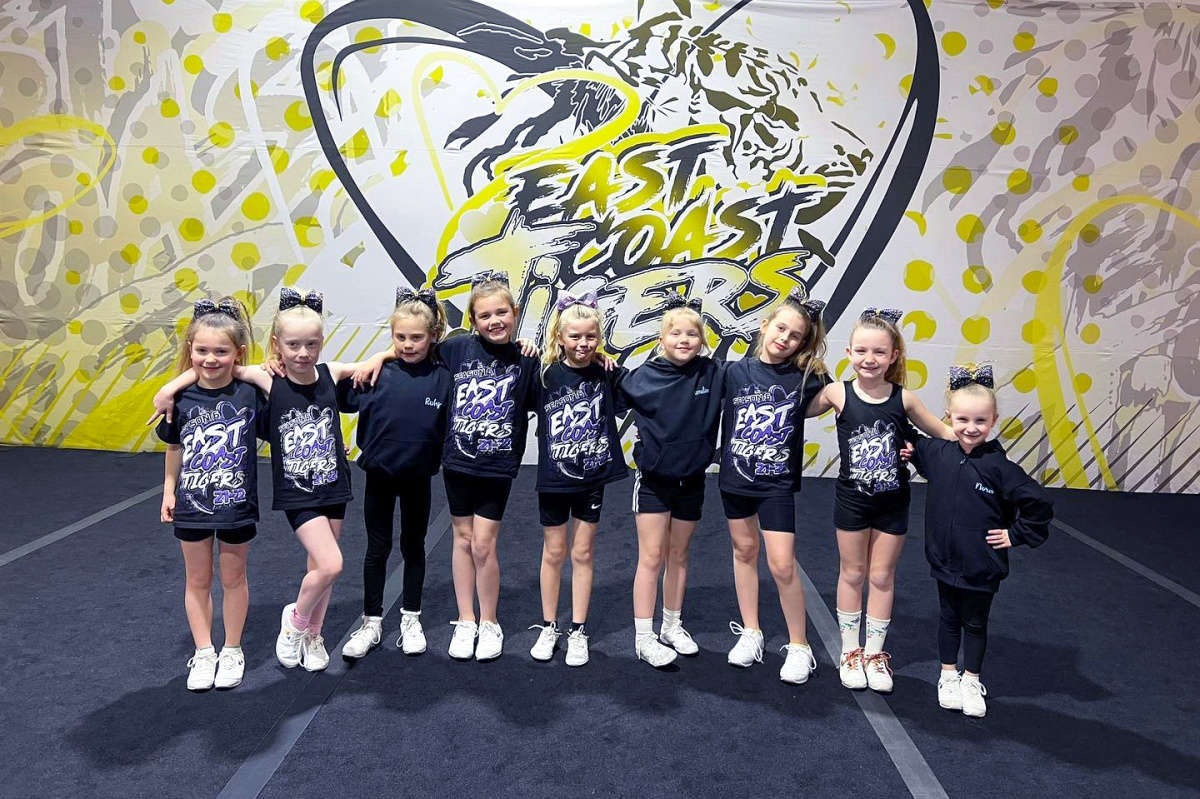 East Coast Tigers new mini cheerleaders will be in action today for the first time ever.
A Scarborough based Cheerleading team are back competing again for the first time since the COVID pandemic.
The East Coast Tigers took part in a competitive event in Manchester last weekend and Coach Jess Mortimer says they had a good weekend.
Today the club will see it's brand new Mini's cheerleading team take part in their first ever competition.
The East Coast Tiger's Mini's team have travelled to Newcastle for the event.
Jess says it's a big deal for the youngsters.
The East Coast Tigers have maintained their membership numbers during the pandemic, Jess says they are seeing a big increase in demand for their cheerleading sessions.