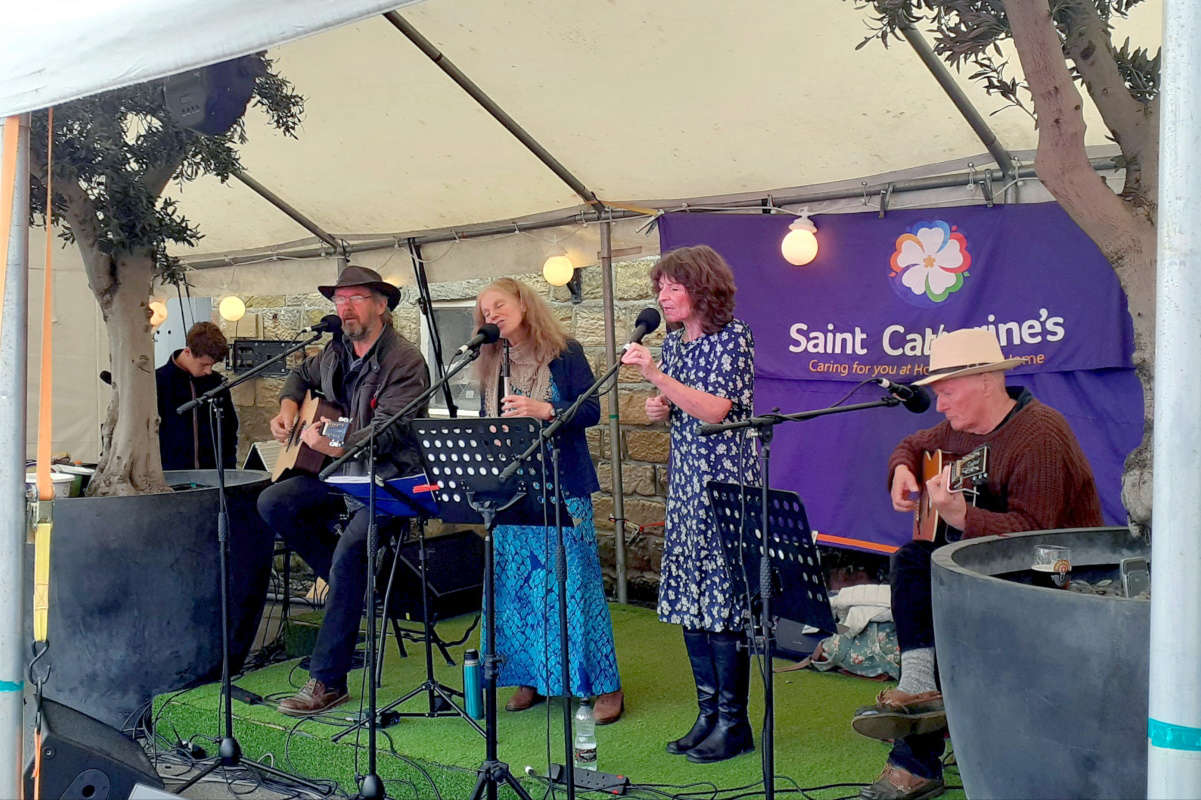 After having to take a year off due to the coronavirus pandemic, Scalby Folk Festival returned this month, raising £6,856 for patient care at Saint Catherine's.
The event saw a wide range of local musical talent come together to put on a show at The Nag's Head, as well as workshops, open sessions and auctions to raise vital funds. One of the auctioned items, a violin handmade by supporter Dave Bell, went for £3,700!
Festival organiser Pete Everitt said:
"We're so glad that we could once again come together and enjoy a weekend that was as relaxing as it was entertaining! Thank you to The Nag's Head and their staff for hosting the event and to every single person who was involved over the weekend. Whether you helped put the festival on, performed for the crowds or you just came along for a beer and enjoyed the entertainment, this amazing total raised is only possible because of all of you."
Pete has already been asked if the event will be on next year as people already look forward to doing it all over again, and his answer is yes! The festival will take place again in the first weekend of September 2022.
Tom Thornton, communications assistant at Saint Catherine's, said:
"We were thrilled that Scalby Folk Festival was able to be back on this year, it is always a great weekend and the total raised this year is incredible. On behalf of all the staff, patients and families at Saint Catherine's, thank you to everyone who was involved."