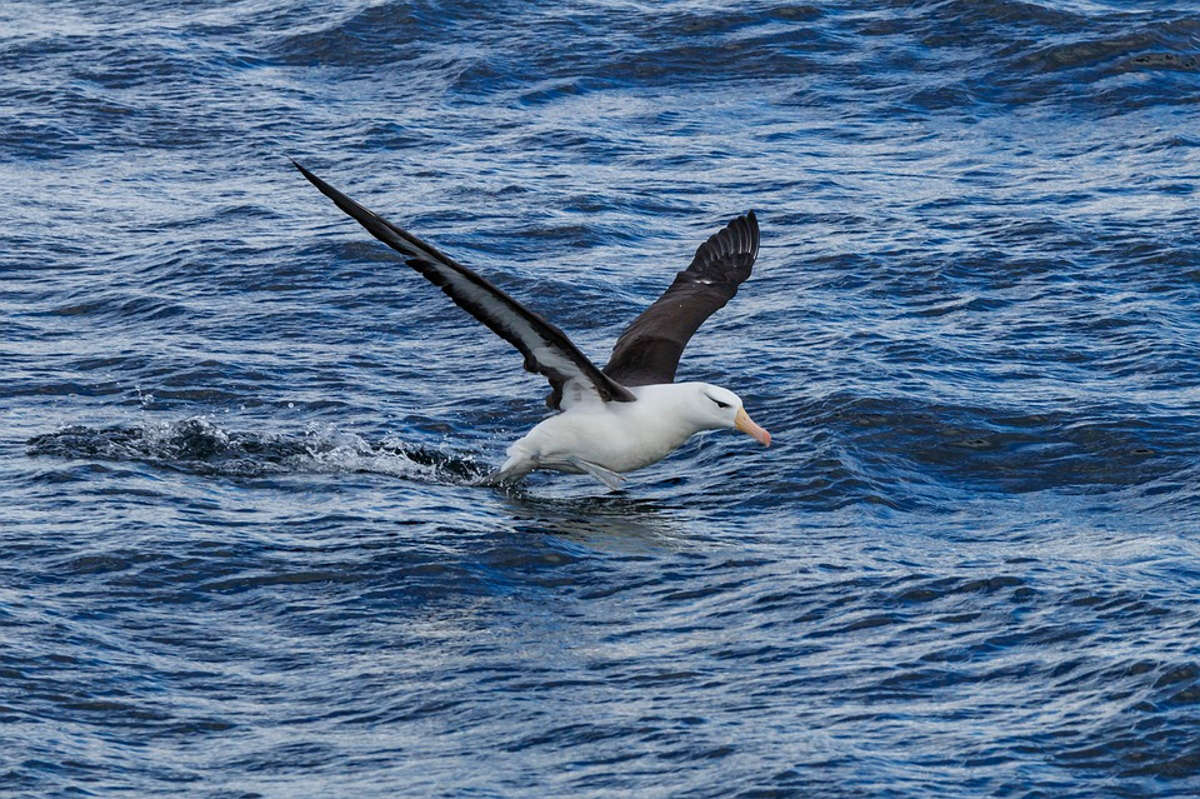 Bird Watcher's on the Yorkshire Coast are all of a flutter this week after an extremely rare Albatross was spotted at Bempton Cliffs.
Danielle Jackson from the RSPB reserve says the Black Browed Albatross is meant to be in the Falkland Islands.
Danielle says if you see the bird you will know it instantly.
Danielle says it's probably the only Albatross in the northern hemisphere right now. It's thought the bird has been circling between Scandinavia and the UK for some time.
The rare appearance of the bird has bought a flock of keen birdwatchers to the area.
Black-browed #Albatross #Bempton. Photo'd them in the Southern Ocean but the chance to see one in the UK was an opp not to be missed. Unfortunately (for me anyways) it sat at distance on the cliff side for a solid 7 hours. The nature of birding 🤣#birds #birding #my200birdyear pic.twitter.com/ai5w8vLePs

— Mike Barth Birding (@mikebarthbirdin) July 1, 2021
Was a bit busy at Bempton yesterday. But there you go grandad, a mariner all his life you, told me to make sure I saw an albatross, bet you didn't think it would be in Yorkshire. Didn't quite bargain on being interviewed by Countryfile though. 😲What a bird 😍😍 pic.twitter.com/y0x237GwBE

— Ruth Barnes (@hentastic1) July 1, 2021
A great visit to Bempton Cliffs RSPB yesterday where luckily the Black-browed Albatross continued to entertain. My last UK one was 15 years ago from my chartered fishing boat trip to Sula Sgeir - quite an adventure! Great to see this one from firm ground. Thanks-@Bempton_Cliffs pic.twitter.com/zI8oMF2RsE

— Simon King (@UKTwitcher) July 1, 2021