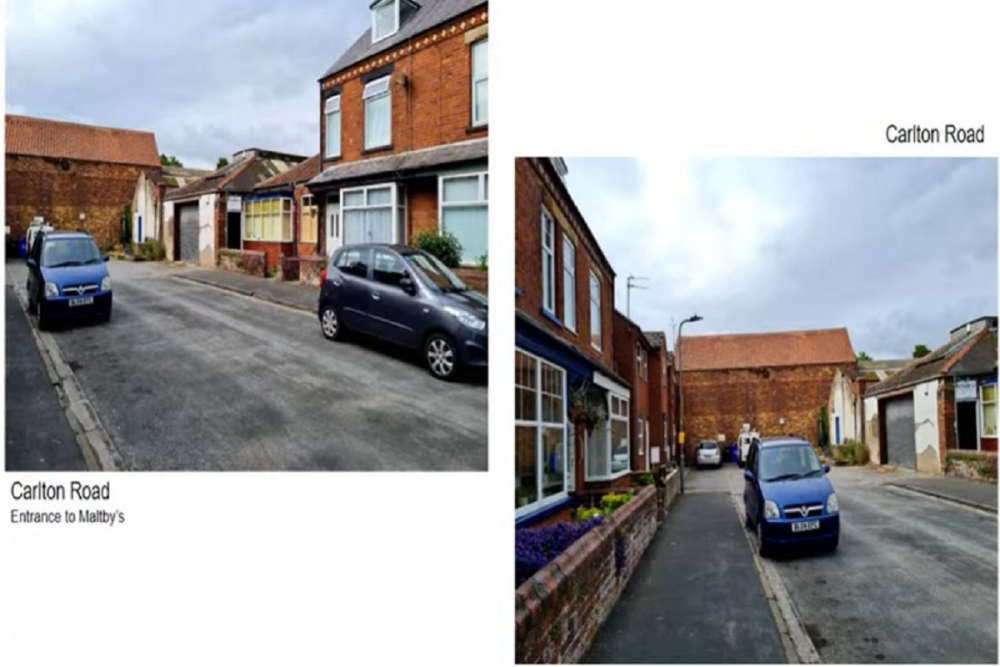 Scarborough Council has refused to grant planning permission to a proposed development of flats on Carlton Road, Filey.
At its meeting on Thursday, the council's planning and development committee refused to grant permission to an application that sought to build three residential buildings in Filey, some as high as 10m.
The council said that the application, submitted by John Sawdon, would have an "overbearing effect towards neighbouring property and result in some loss of ambient light levels".
The proposed flats would have been located at 12 Calton Road and would have comprised a block of five flats, a terrace of three dwellings and one bungalow following the demolition of the existing commercial properties at the site.
The agent for the application, Chris Hall, appeared before the committee to try and convince councillors to support the proposed development.
Speaking at the meeting, he said:
"The submitted scheme is appropriate for the area and site with regard to scale, design and residential amenity."

"We strenuously disagree that the scheme causes loss of privacy, overshadowing, loss of light, and harm to amenities. It is just not true and we believe it is incorrect.
He added that there had been no objections from residents on Carlton Road and suggested that residents of the street had welcomed the proposed development "as it would alleviate the noisy deliveries to electrical suppliers".
However, a report prepared for members of the committee said the block of flats was "bland and does not reflect the local character of the area", and described the proposed terrace as "unacceptably cramped".
The report added that the site for the new bungalow "would essentially be 'land-locked', thereby enabling access to the bungalow on foot only, which constitutes poor design, severely limiting access and offering a poor level of amenity".
Cllr Roberta Swiers said she used to live on Carlton Road, the site of the proposed development:
"Properties would look good there and it would change this area, but I think it is far too much overdevelopment of that small area.

"I think it is overbearing. Houses that would match what is there would be an improvement but I do not feel that with this application at all."
Several objections were also raised by members of the public and Filey Town Council, while the Highway Authority withdrew its initial objection.
The motion in favour of refusal was passed almost unanimously, with no votes against and only one abstention.