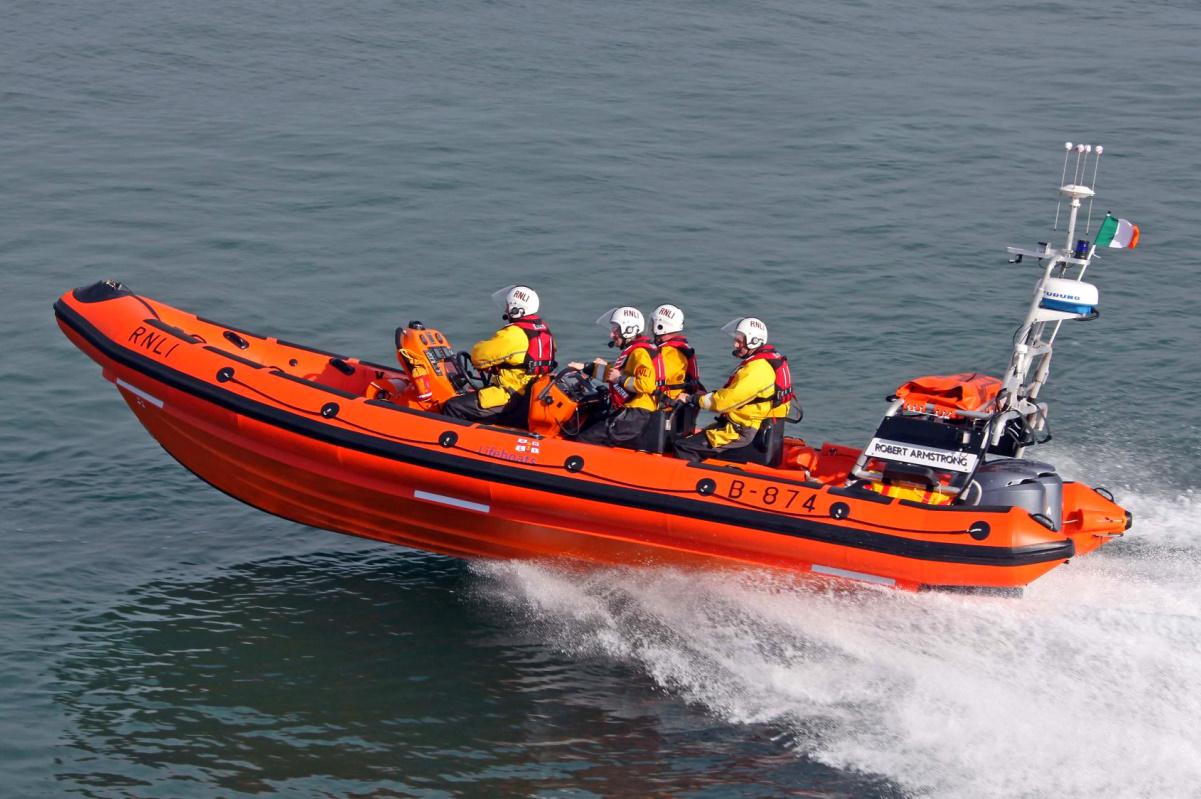 An Atlantic 85 lifeboat. CREDIT : Nicholas Leach
An Atlantic 85 inshore boat will replace the stations Mersey class lifeboat.
The RNLI decided several years ago to replace the ageing Mersey vessel at Filey with a new Atlantic 85 boat.
The Atlantic looks set to arrive in the next few months, it's fast at 40 miles per hour but it doesn't have all weather capabilities.
John Ward is from Filey Lifeboat station.
John says although the Atlantic 85 is a very fast and very impressive boat it wont have the all weather capabilities of the Mersey vessel it replaces. However the nature of the new boat means that the Filey crew might end up being busier than there are at present.
At 35 knots the Atlantic 85 is twice as fast as the 17-knot Mersey and is said to be better suited to the rescues carried out by the crew of Filey Lifeboat Station. It can be launched more quickly than the Mersey, is easy to helm and should be able to reach people in trouble much faster. It will operate alongside Filey's smaller D class inshore lifeboat.
It is 8.3 metres long and its design incorporates a radar system, VHF direction finder and two 115 horse power outboard motors. It carries four crew members and can stay at sea at full speed for 2.5 hours. It can operate in relatively shallow water and is highly manoeuvrable.
The decision to change Filey's lifeboat was made back in 2013 following an in-depth review of lifeboat cover in the area. The five-yearly coast review involved a thorough analysis of the rescues carried out in recent years as well as changing trends in sea use off the Yorkshire coast and took into account the improved capabilities of modern RNLI lifeboats. At the time an examination of all rescues undertaken by Filey all-weather lifeboat from 2003 to 2012 showed that 94.4% could have been safely and effectively dealt with by the Atlantic 85.
The RNLI has introduced new Shannon class vessels at Scarborough and Bridlington over the last few years to provide all weather capability in the region. The organisation says the provision of these, along with five inshore lifeboats at Scarborough, Filey, Flamborough and Bridlington, will ensure the RNLI continues to offer the very best lifesaving service on this stretch of the Yorkshire coast.