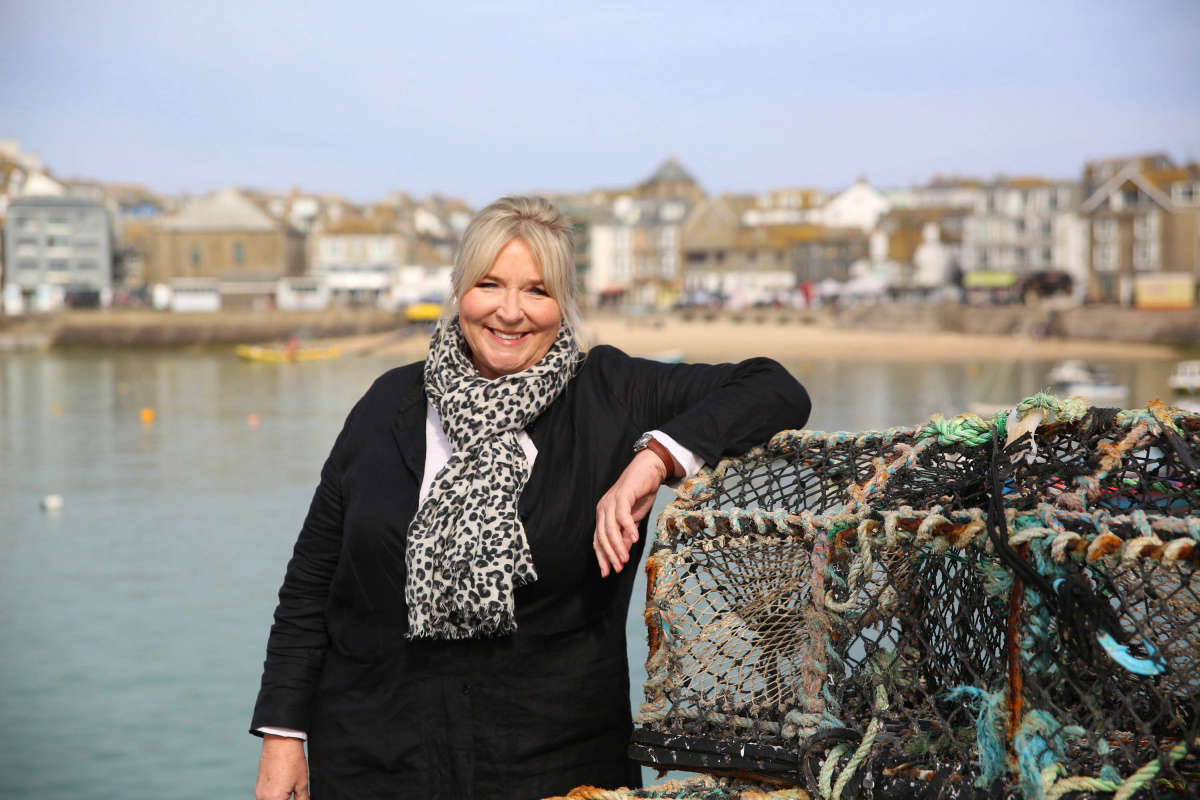 The Yorkshire Coast failed to appear on Channel 5 this evening and was replaced with Devon!
Channel 5's website, the printed TV guides, the electronic programme guide and their press information all pointed to Scarborough featuring in episode one of the new series of Watercolour Challenge with Fern Britton at 4pm on Monday.
But as the hour came, sweeping views of the Yorkshire Coast were instead replaced with the seaside vista's of Devon.
Channel 5 say the Devon episode was shown as a result of a technical problem and the Yorkshire Coast episodes will now be shown next week instead.
The billing for Monday's episode said:
"The four artists set up their easels on the promenade in South Bay and take in the sweep of the shoreline from the Victorian-built Grand Hotel to the 12th-century castle on the hill, all the way over to the historic harbour. It's a vista packed with pitfalls for any artist, let alone four amateur painters. Judging the final painting today is army veteran and professional painter Ady Wright. He is on hand to guide the artists through this complex scene as well as offering a top tip on dramatic sketching using raw watercolour pigment. As the artists tackle this complex view, Fern learns how Scarborough became known for its healing waters — both for quaffing and bathing. We also hear the story of another painter who once painted this exact view, perhaps the most influential watercolourist of all time — Joseph Mallord William Turner, whose paintings of Scarborough are just part of his incredibly legacy to the art world. He's a hard act to follow — will the painters crumble?"
Later in the week the programme was supposed to visit Goathland Railway station on Tuesday, Castle Howard on Wednesday, Peasholm Park on Thursday before returning to Castle Howard on Friday.
Fern is blaming finger trouble.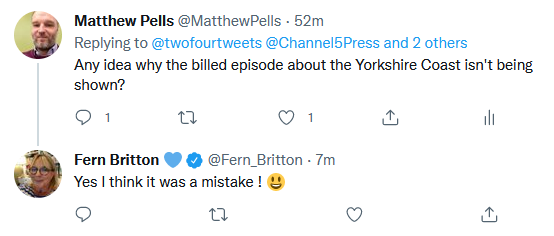 Channel 5 say:
"We apologise that Monday's episode of Watercolour Challenge was different to the one originally billed, this is unfortunately due to some technical difficulties. The rest of this week's episodes will be based in Devon and we will play out the Yorkshire episodes all next week."