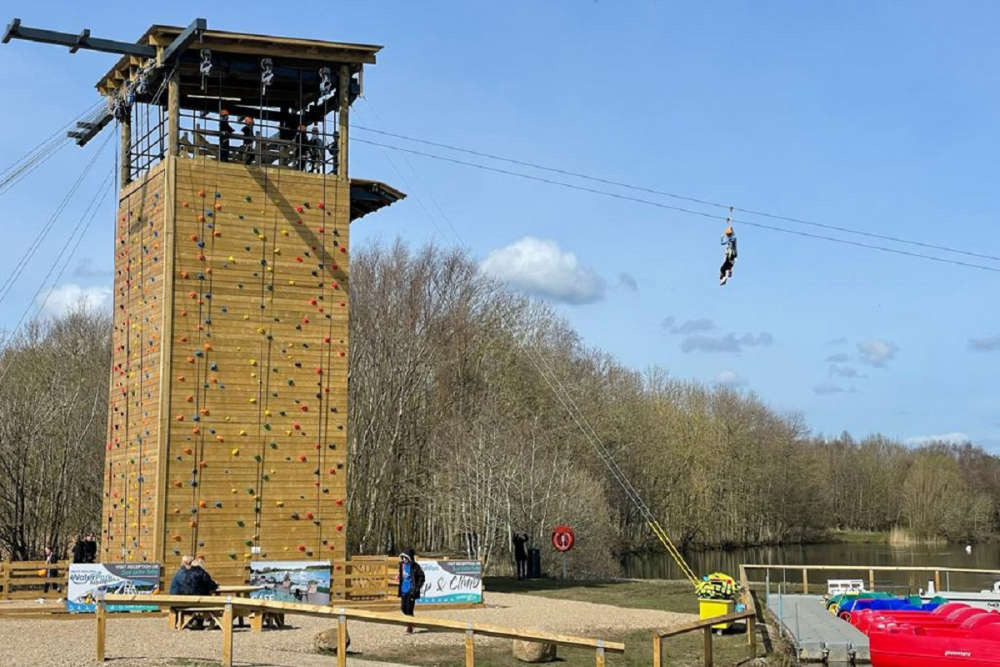 Jennifer Kelly will be at North Yorkshire Water Park, next Saturday, for a birthday with a difference.
Most people celebrate their birthday with a cake and candles, but that's not the case for Jennifer Kelly.
The Cayton daredevil is helping a very special cause for her and her husband.
Past fundraisers include a skydive for her 70th birthday which helped conquer her fear of flying.
Jennifer told This Is The Coast exactly what she'll be doing next Saturday:
Jennifer is raising money for Motor Neurone Disease via a zipwire.
Her husband lost his ex-wife to the condition and the pair have done a great deal of fundraising.
However, she didn't think this would be how she'd be celebrating her 75th birthday: