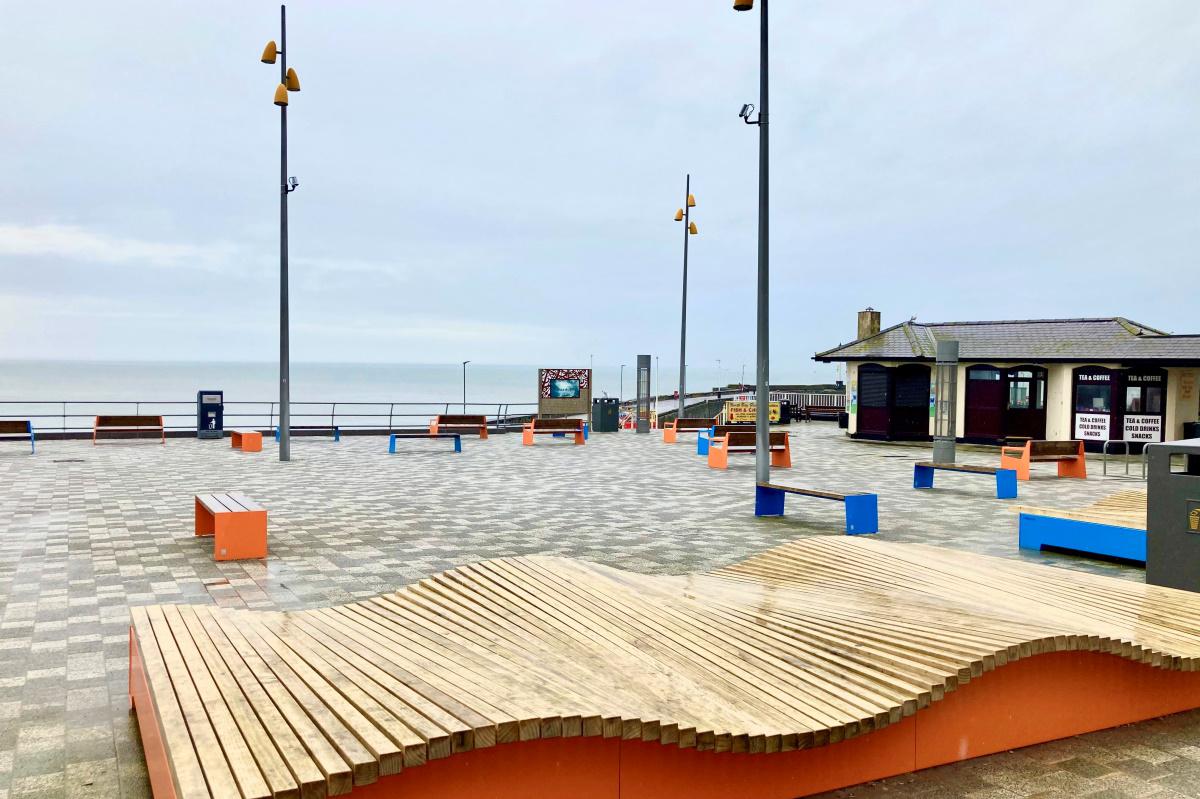 An improvement scheme for a popular area of Bridlington seafront is almost complete, in time for what is hoped will be a busy summer season in the resort.
The area between Garrison Square and East Riding Leisure Bridlington has not seen any renewal for some 30 years - public spaces between buildings were in need of major improvement.
To attract more visitors to Bridlington, and to support local businesses, the East Riding of Yorkshire council has embarked on an ambitious project costing around £4million, not only to improve these locations, but also to bring an exciting new look and feel into the area.
As the project nears completion, the area now boasts an unusual and colourful design, particularly in the seating and the lighting. There are wider spaces for pedestrians and more family friendly areas to sit and enjoy a trip to the seaside, when restrictions are eased. The area also looks particularly inviting at night, welcoming visitors strolling between the picturesque harbour up to the open panoramic views of Bridlington bay to the north.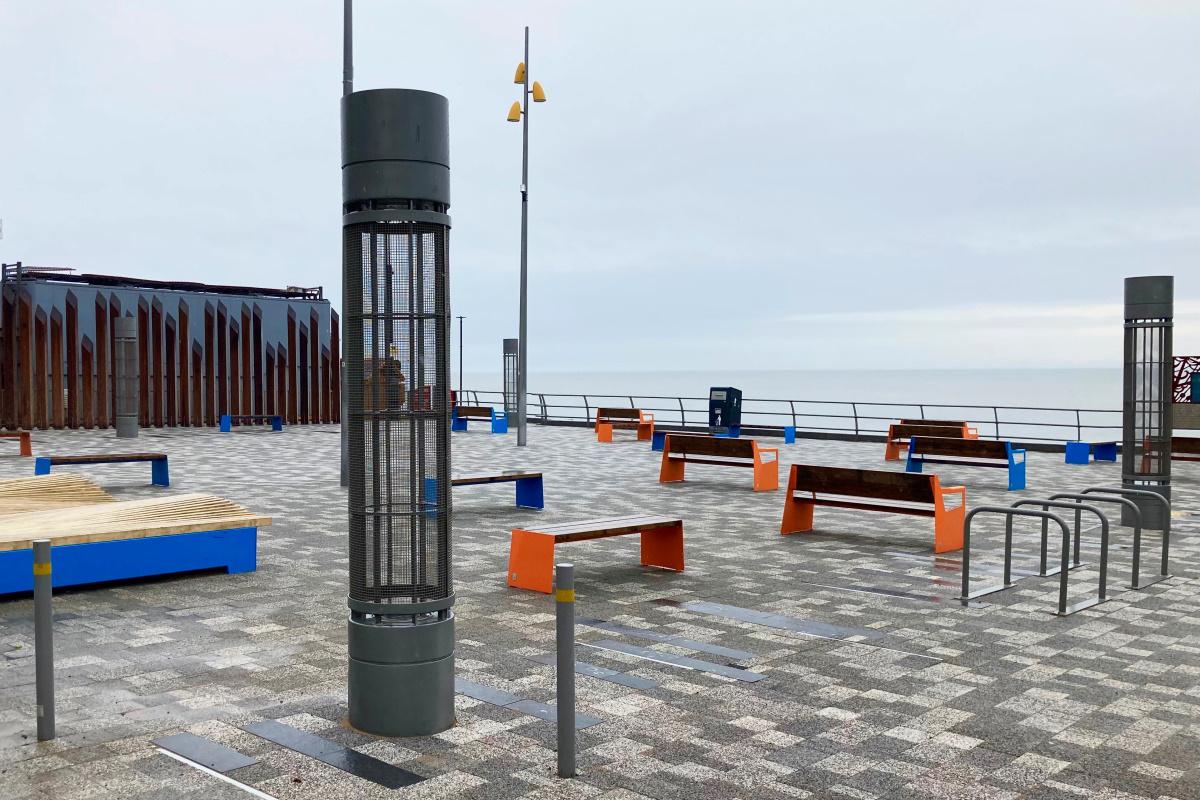 East Riding of Yorkshire Council's Bridlington Renaissance team worked with in-house professionals from the council's Infrastructure & Facilities team for project and cost management, and with Leeds-based designers Sweco to deliver the innovative design.
The construction work was completed by project construction contractor NMCN, who worked closely with the council to successfully deliver the project despite some unexpected challenges, including a set of historic basements discovered below Prince Street, and delays caused by COVID-19, which hit the project at its mid point.
With many of the areas already open to the public, the final sections will soon be fully open. Regent Terrace, Fort Terrace and the new Regent Gardens will be open from Saturday 27 March, and Crescent Gardens will be open from Saturday, 10 April.
Councillor Richard Burton, leader of the council, said :
"I am absolutely delighted that we are very nearly at the end of this hugely important part of our major investment in the regeneration of Bridlington. I know that residents and visitors alike will reap the benefits of this fantastic work, and I would like to thank everybody involved in its completion, and also thank residents and businesses for their patience during this complex work."