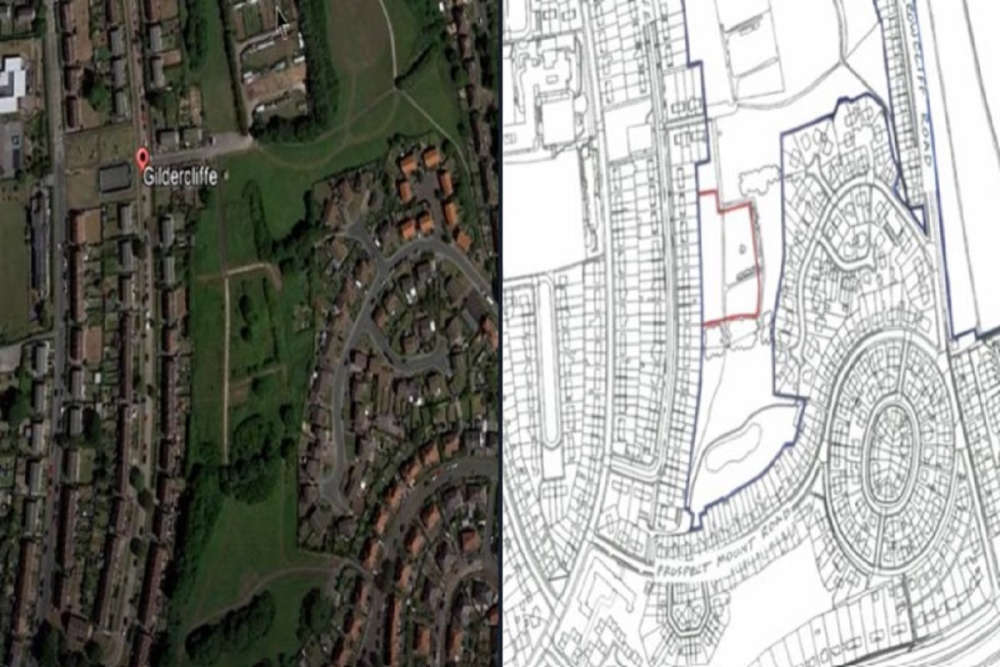 Scarborough Council has approved plans to restore a formerly dilapidated community allotment centre in the Barrowcliff area of Scarborough.
At its meeting on Thursday, the council's planning and development committee unanimously approved plans to repurpose a 3,800 sqm site as allotments for the public, located to the rear of Gildercliffe.
The proposal, submitted by Matthew Smartt, concerns a site located within an area of public open space in the Barrowcliff area, where allotments previously existed around 15 years ago and the former allotment tracks are still present.
Speaking at the meeting, Cllr Bill Chatt said:
"I just wanted to say, there was a bit of a bumpy start as the residents' association were not involved but as soon as that was mentioned, my colleague Cllr Kershaw and I got a meeting with the council.

"I have to be honest, I think that they have come up with a really good plan now. The residents' association are really on this, there is a piece of land at the top of the plan to plant some fruit trees so local people can go and pick the fruit."

"The reason why it stopped being an allotment was that it kept being vandalised, it was not enclosed and people could get access.

"The new fencing is absolutely fantastic and the residents are now saying it is a great thing. Totally for it."
People who are interested in having access to an allotment can apply and they will be placed on a list, with priority given to those living in the area.
According to a report prepared by Scarborough Council, a consultation period closed on August 2 and no representations were reportedly received from the public.
The report states:
"The proposed allotments, having already been used as such, and expanding upon the existing Barrowcliff garden allotments in the vicinity, benefit from existing vehicular access along Gildercliffe.

"In addition, green coloured palisade fencing with a gated access has been erected to demarcate the allotments from the rest of the open space."
Speaking at the meeting, Cllr Rich Maw who was involved with the allotment project said the council should "scout out" more spaces where allotments could be created.
In the view of council officers, the proposed use of the site for allotments would "positively contribute" to the existing open space and community facilities in this area.
The motion to grant permission was approved unanimously by the committee.