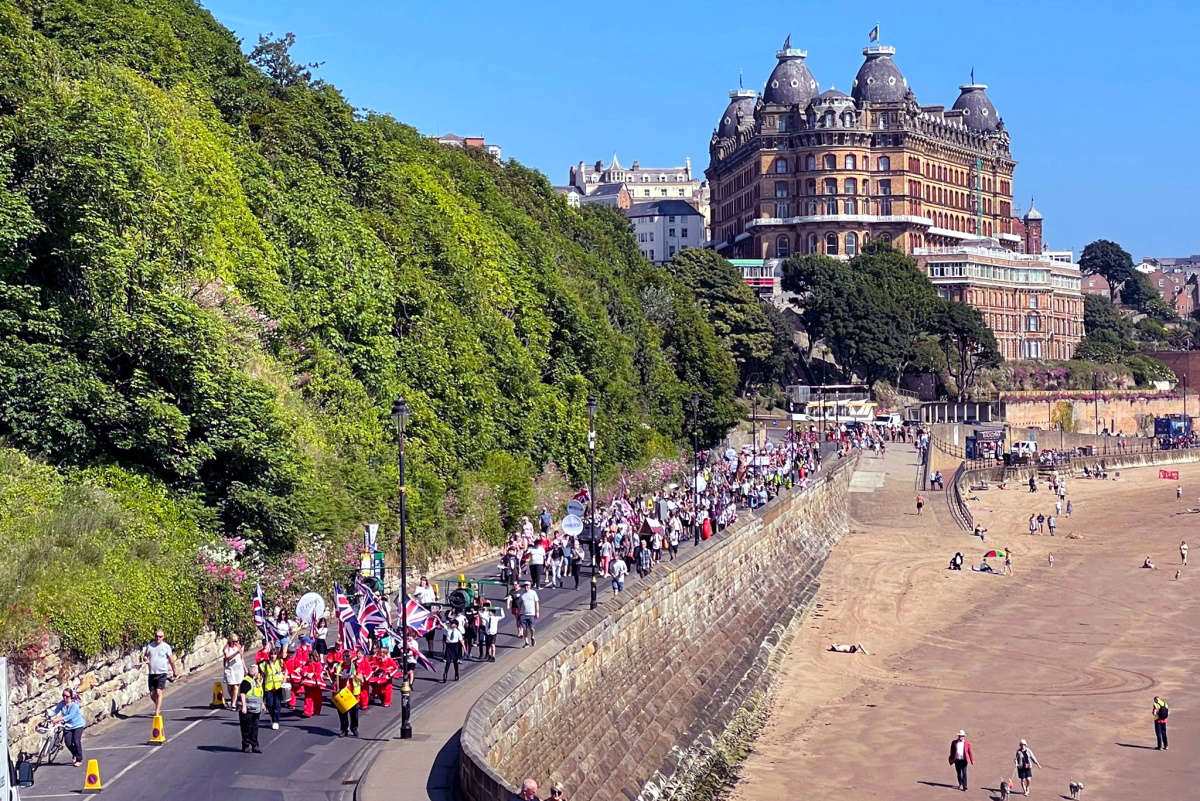 Around 300 children have taken part in an Armed Forces Day Parade on Scarborough's South Bay beach this morning.
Hundreds of children from local schools have been involved in making wonderful art pieces for the parades inspired by the Battle of Britain Memorial Flight; army medical vehicles, Dunkirk small boats, the 'Remember Scarborough' tram and a War Horse.
The parade was lead by the young people's version of the RAF Red Arrows.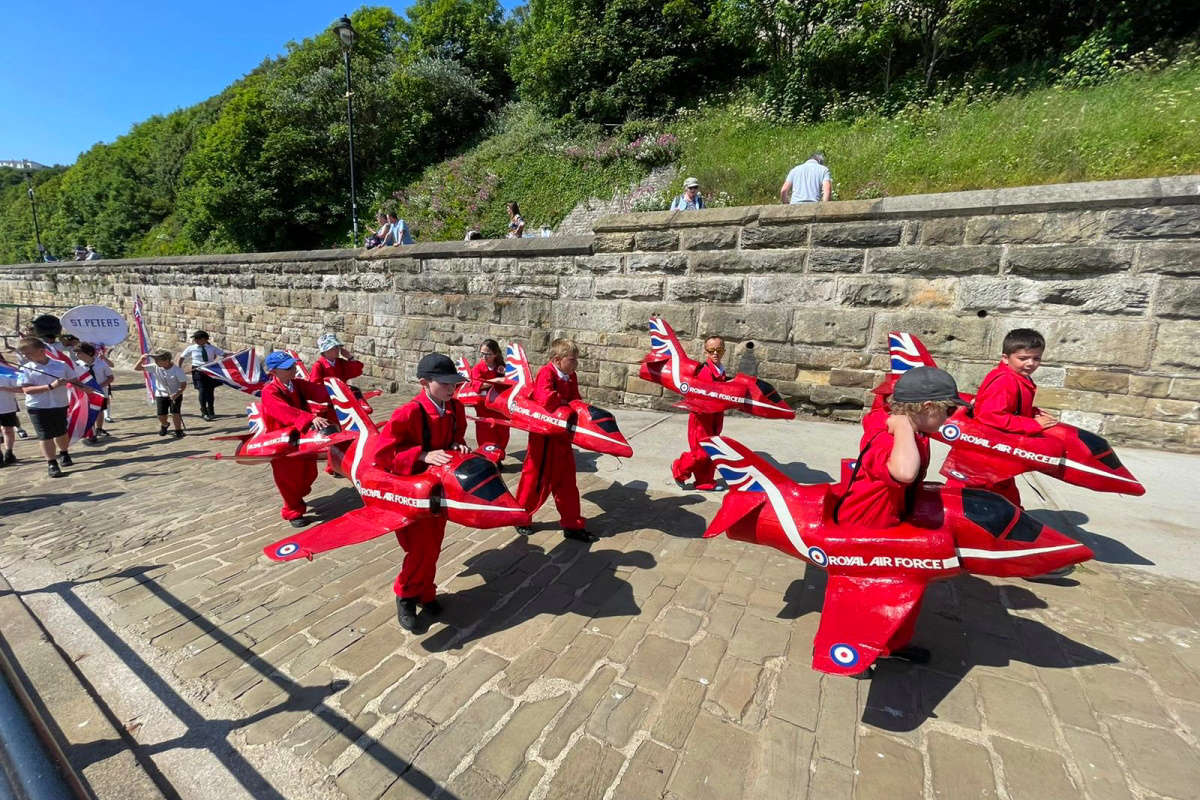 Members of local communities have also been involved in the creation of a large scale sculpture trail that will be on display around Scarborough during the national event on Saturday 25 June.
The models used in the parade have been made by the children as part of a community arts project lead by Animated Objects Theatre Company.
Lee Threadgold, artistic director at Animated Objects, said: "It's fantastic to finally get to the point where we can share the work of all of the young people and members of our wider community with visitors at the national event as the culmination of the outreach activities.
"We've had over a thousand people from across the borough involved in making pieces for the three children's parades and the sculpture trails; in addition to the veterans and organisations who kindly took part in the making of the short films and soundscapes. It's been great to work with every one of them

"The enthusiasm of everyone involved has been a real inspiration, and just goes to show the support for Armed Forces Day in our region.

"We'd like to say a huge thank you to everyone who has been part of the community outreach activities, and we hope you enjoy seeing their work on display around the town."