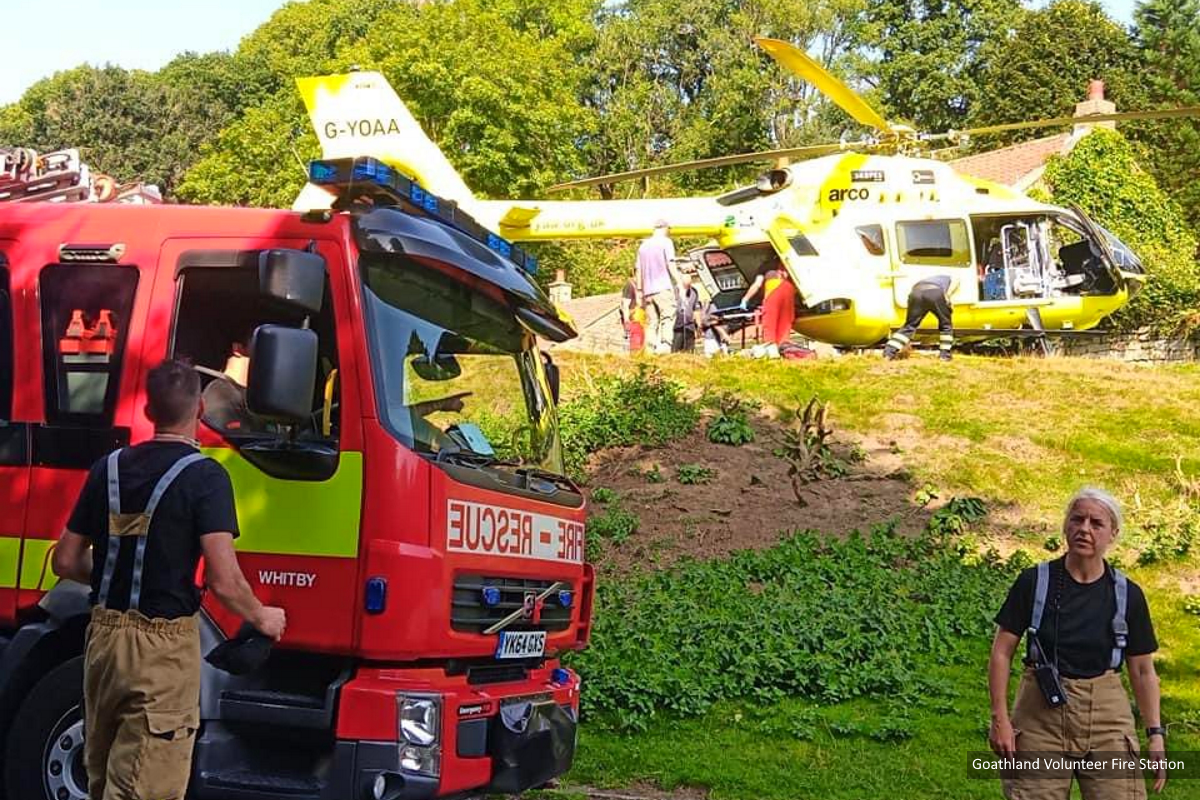 Volunteers from the Scarborough and Ryedale Mountain Rescue Team and Goathland Fire Station were called out twice yesterday.
The volunteer teams were called to the Hole of Horcum at just after 11:30 to reports of a lady who had become unwell on one of the footpaths in the bottom of the feature. After assessment on scene she was packaged into one of the Mountain Rescue Team's stretchers and carried to the hairpin on Saltergate Bank by the team and a crew from Goathland Fire Station before transfer to a waiting ambulance and transportation to definitive medical care.
Shortly afterwards the team were called out along with Yorkshire Ambulance Service, North Yorkshire Fire and Rescue Service and the Yorkshire Air Ambulance to reports of an individual who had fallen some 12ft down an embankment into a stream sustaining a head injury.
The mountain rescue team say:
"Initial reports were that the individual was in the water and unable to self rescue. As we arrived on scene we learnt that the crew from the helicopter had managed to extract the patient and walk them from the site."
The two jobs yesterday take SRMRT's call out count to eighty six for the year.