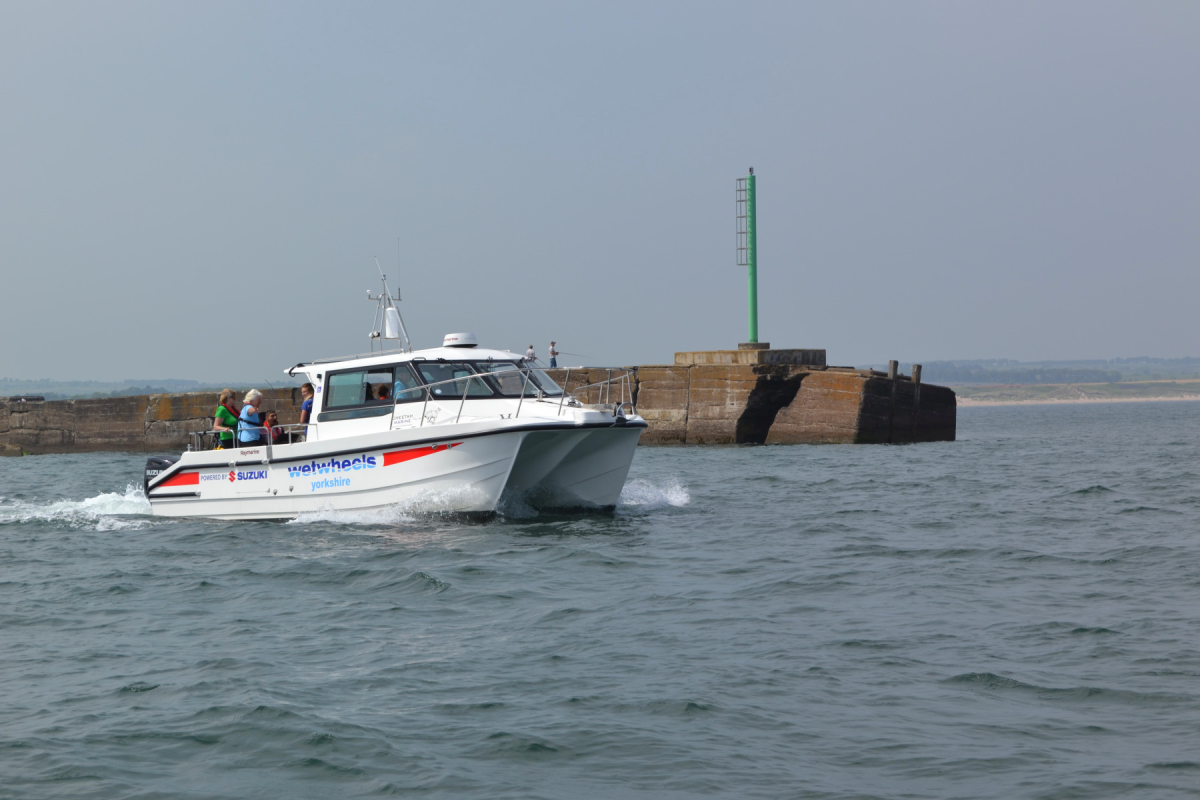 Disability boating charity, Wetwheels Yorkshire, will have their specially adapted boat in Scarborough for Armed Forces Day.
The Wetwheels Yorkshire Boat is in Scarborough all this week.
The specially adapted vessel enables wheelchair users to take a voyage out to sea.
Pete Richardson is the Charity's Chairman, he says they will be opening the boat up to everyone for Armed Forces day on Saturday.
The charity are running a number of trips this week for pupils at Springhead School and on Saturday they will be opening the boat up to anybody who would like to learn more about their operation.
Skipper - Pete Richardson - says they are looking forward to seeing the Navy ships that are visiting the town.
There will be a small charge for the trips on Saturday, with the money helping to support the charities operations.
More details about the trips along with the timings and fees can be found at https://www-2553b.bookeo.com/bookeo/b_wetwheelsyorkshire_start.html