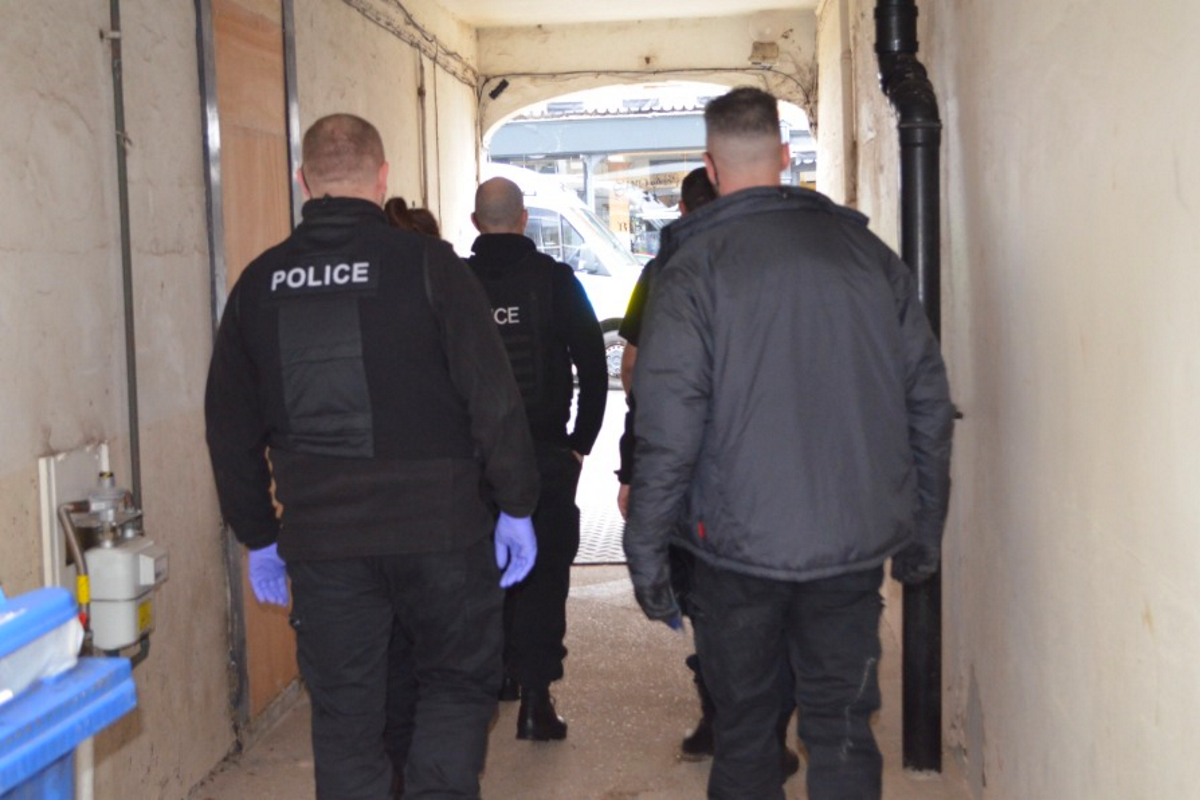 The Filey Neighbourhood Policing Team executed warrants at two separate addresses on Tuesday.
The police officers were acting on reports and intelligence gathered from the community in Filey about suspected drug dealing.
The operation was supported by the Operational Support Unit, Response officers and a Dog Unit and was part of the ongoing "Proactive Fortnight" across the Scarborough Borough and Ryedale policing areas.
The team of officers first targeted a flat on Murray Street on Tuesday November 23rd, where a search was carried out within the property and an outbuilding.
A man aged in his late 20s and a woman aged in her early 30s were also searched and spoken to by the officers.
A small amount of cannabis was seized for destruction and a cannabis warning was issued to the woman.
The occupants of the flat told officers they are due to move from Filey and away from North Yorkshire.
The officers then went to an address on Victoria Avenue where another search was carried out after entry was forced. There was nobody home at the time. A boy aged in his late-teens later arrived back at the address during the search and he was spoken to in relation to suspected drug-related offences at the house. No drugs were recovered from the address.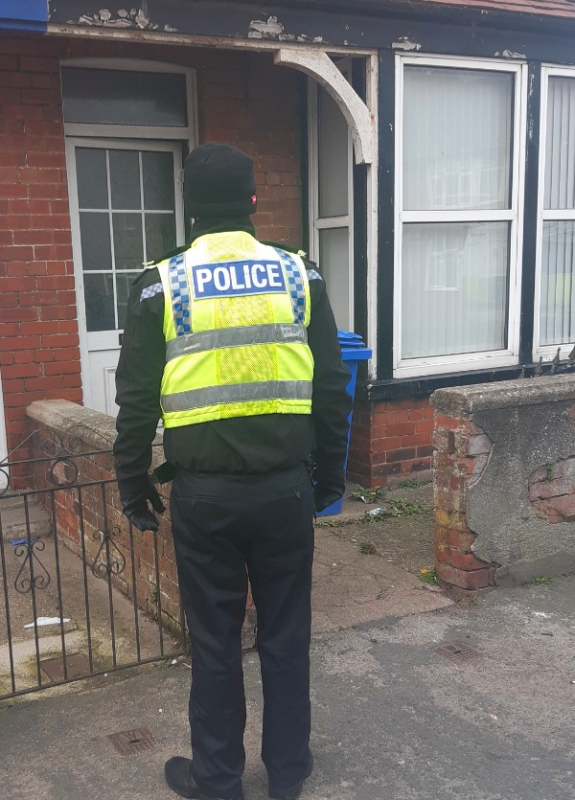 Sergeant Vicky Quigley, from the Filey and Eastfield Neighbourhood Policing Team, said:
"We've been doing a proactive two weeks in the Scarborough area.

"In Filey today we have executed two Section 23 Misuse of Drugs Act warrants at two separate properties where a small amount of cannabis has been located.

"We want to reassure the public that any information that you do give to us will be acted upon, so please keep feeding that information in.

"And this isn't only for the two weeks, we will continue to act upon that information and execute warrants as we see fit."
On Monday evening officers from the Filey and Eastfield Neighbourhood Policing Team and British Transport Police (BTP) carried out joint patrols at Filey, Seamer and Scarborough Train Stations on the look-out for suspected drug dealers.
People involved in local and county lines drug dealing are known to regularly use rail travel during the supply and sale of illegal substances.
Often, they can also be found to be carrying weapons for self-protection against rival dealers or to use as a threat to receive payment.
During the operation, there were four stop and accounts conducted and three stop searches.
One man was arrested by BTP for possession with intent to supply cannabis. Following questioning he was released under investigation while enquiries continue.
Sgt Vicky Quigley said:
"The partnership working between ourselves and our British Transport Police colleagues is a key measure in tackling the supply of drugs in the local area and from further afield.

"Drug dealers and those associated with them need to be aware that we are actively on the look-out for them.

"Working together with our community partners, we will continue to use all the powers at our disposal to stop their criminal activity which can seriously blight neighbourhoods and affect the quality of people's lives."
If you are concerned that a friend or a young person you care for is being exploited or is involved in drug dealing, please call the police on 101 or make a report online at www.northyorkshire.police.uk.
If you are in danger or feel threatened, always call the police on 999 for an emergency response.
If you don't want to speak to the police, you can call Crimestoppers anonymously on 0800 555 111 or go to www.crimestoppers-uk.org.
Visit the Fearless website - www.fearless.org/en – for advice and information for young people.
For information about drugs visit the Talk to Frank website www.talktofrank.com.
If you are concerned about a child or young person, you can also contact the NSPCC charity:
Call the helpline 0808 800 5000
Report a concern online - nspcc.org.uk
Email Help@nspcc.org
If you are under 18, contact Childline on 0800 1111