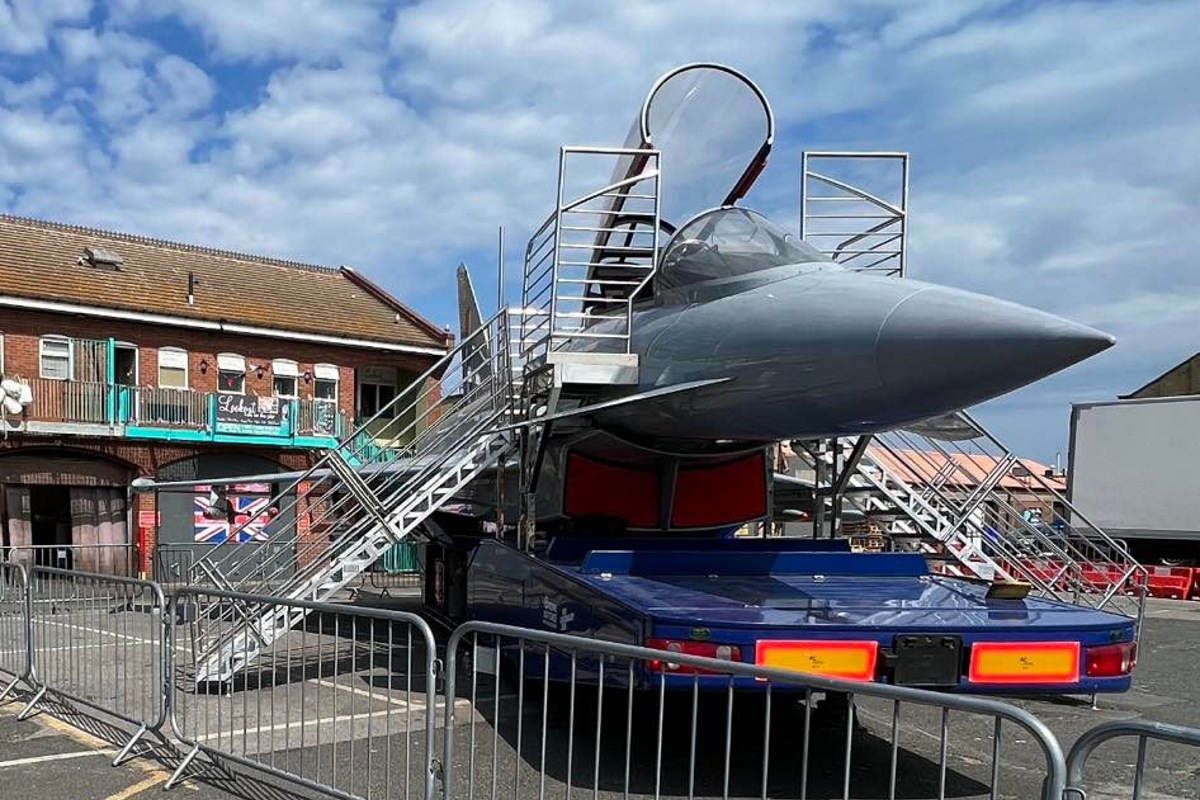 Scarborough is now less than 24 hours away from hosting the National Armed Forces Day Event.
Final preparations are being made for tomorrow's National Armed Forces Day Event in Scarborough.
Stuart Clarke is the Borough Council officer overseeing their planning for tomorrow's event.
Stuart says it's one of the biggest events the town has ever staged and the planning has taken a while.
Over 100 thousand people are expected to visit the town to see displays from the Red Arrows, Military Bands and Navy Warships.
Tom Fox has been part of the local planning committee for this weeks events.
He's looking forward to tomorrow's air displays and to the military band performances.
A number of road closures are now in effect as the military start bringing in hardware for the day.
An RAF Typhoon jet arrived via road yesterday evening, it is now parked up on West Pier. HMS Westminster also arrived in Scarborough's South bay last night.