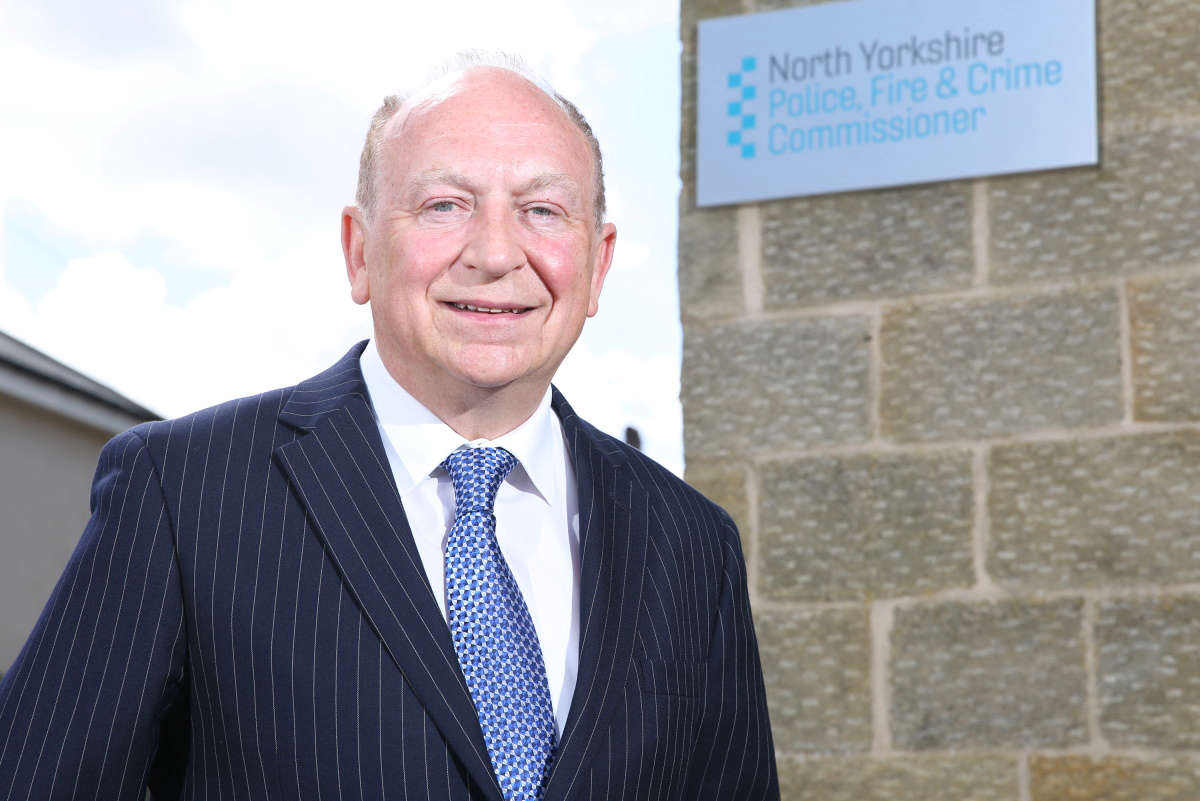 A unanimous vote of no confidence has been taken by the county's Police and Crime Panel but the Commissioner refuses tor resign.
North Yorkshire's Police and Crime Commissioner refused to resign at a meeting of the county's police and crime panel this morning despite unanimous calls from panel members for him to do just that.
Philip Allott has been under fire since a radio interview two weeks ago in which he said murder victim Sarah Everard should not have submitted to being arrested by her murderer - a serving metropolitan police officer.
Last night the county council received a letter from staff in the crime commissioners office highlighting their dismay at the commissioners comments and behaviour.
At today's meeting panel chair and leader of the county Council Carl Les was clear on his view.
The panel have no powers to remove Mr Allott from office - he was elected by a public vote, but the panel did unanimously pass a motion calling for him to resign.
Something which Mr Allott is not minded to do.
Appealing to the panel to support him in continuing in the £74,400-a-year job, Mr Allott said he had given a "car crash of an answer" in comments in a radio interview that had been grossly insensitive.
He added the fury his initial comments had generated had been exacerbated by being "continually played back on BBC Look North".
The Tory commissioner said as someone who had experience domestic abuse – and that he classified himself as "a survivor" – he was in a good position to understand the need to protect victims.
Mr Allott told the panel he had already approved a programme to identify potential offenders early, and highlighted schemes to create 400 new street lights and safe female refuges.
He said:
"I am more than ever committed to protecting women and girls. My actions speak louder than words."
Mr Allott read letters from numerous charities and women's abuse groups stating they were willing to work or meet with him despite the comments and he highlighted how the Archbishop of York had warned against judging people over "15 minutes of madness".
Nevertheless, the panel was told a total of more than 1,000 complaints had been made about Mr Allott's comments, and the underlying expression of anger was over his "victim blaming".
The panel heard most complainants believed the remarks implied the responsibility for keeping women from harm lay solely with women and betrayed a lack of understanding by Mr Allott about the issues that Miss Everard had faced before she was murdered.
One resident said it had been "gut-wrenching" that most of the commissioner's staff had accused him of sexism and misogyny in a letter to the panel, less than three years after the panel had ruled against his predecessor, Julia Mulligan, for her treatment of staff.
Councillor Tim Grogan says the commissioners comments were unacceptable.
Councillor Mike Chambers also want the commissioner to quit
Panel Member Martin Walker also backed the no confidence vote
Scarborough Councillor Carl Maw also backed the no confidence motion.
Mr Allots comments were made in a radio interview two weeks ago, the Police and Crime panel members were given a transcript of the interview:
Police Fire and Crime Commissioner -
"A police officer can't just arrest you. There has to be a reason. So, Covid for
example I would classify as a summary offence, it's not an indictable i.e. sent to
prison or potentially go to a Crown Court so women first of all just need to be
streetwise about when they can be arrested and when they can't be arrested. So, for
Covid breach, it's a summary matter if you continue to argue there would be potential
opportunities to arrest but normally in something like that you are served effectively
you would be served a notice and potentially prosecuted for breach of covid. So,
she should never have been arrested and submitted to that."

Interviewer -
"But how on earth do I know that? She didn't know that because a police officer is
telling me this, a man is flashing a police ID at me saying you're in breach of Covid
rules because she's walking home. How would I know the ins and outs of how you
operate?"

Police Fire and Crime Commissioner -
"Well, you asked me how women can protect themselves. I've got a whole range of
things we're doing in North Yorkshire but just on that technicality what I'm saying is
perhaps women need to consider, in terms of the legal process, just learn a little bit
in terms of that process."
Despite the unanimous vote of no confidence Philip Allot was resolute that he's not quitting.
Here is Mr Allotts' full statement to the panel.