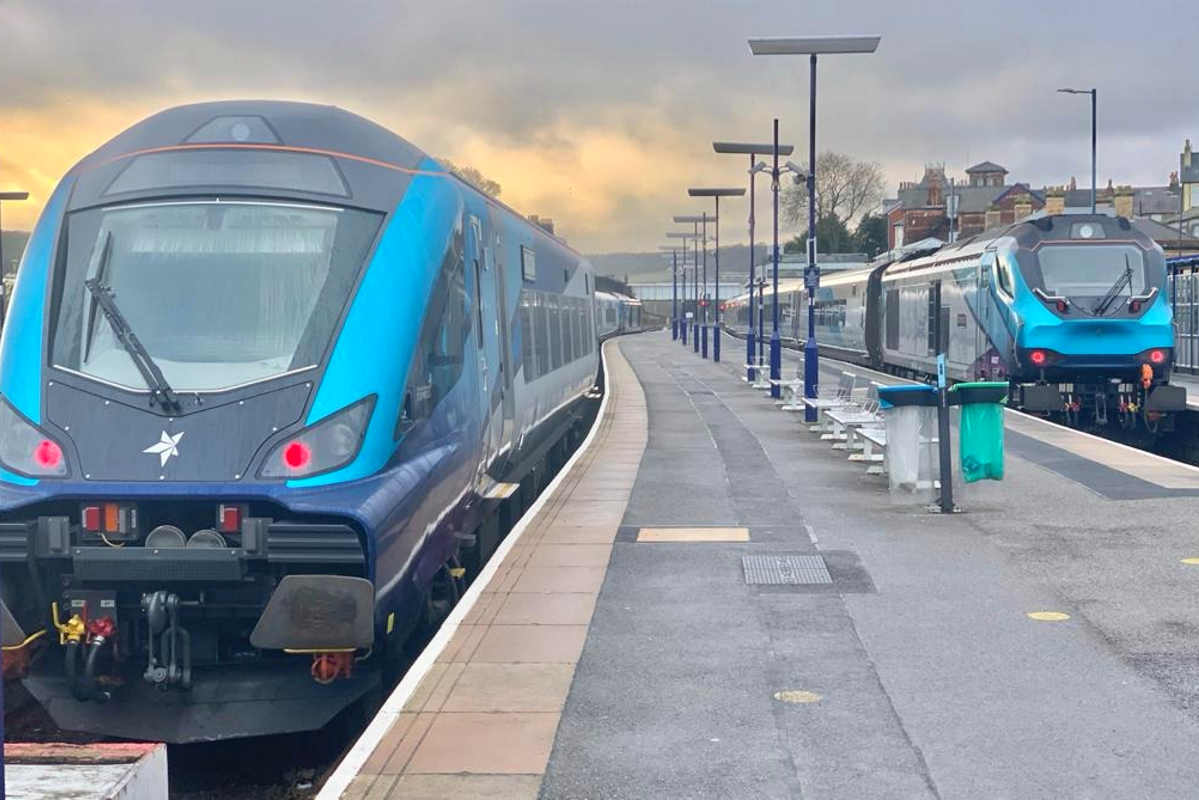 People who live near the TransPennine train depot on Seamer road in Scarborough have been defended by councillors after posts on social media criticised them for complaining about noise from the depot.
Scarborough residents who lodged complaints about the noise from the trans Pennine train depot in Scarborough have been defended by councillors after comments on social media suggesting they "chose" to live near the rail line.
Last month TransPennine Express agreed to stop using the depot overnight after local residents complained that the noise was making their lives a misery.
The depot on Seamer Road, opened in 2019 to provide maintenance, including refuelling, to the train company's fleet.
Councillor Rich Maw says the depot was a recent development and the residents had a genuine complaint.
The depot was meant to bring jobs and investment to the town but since the depot began operating, some people living in the area claimed it only brought disruption with their lives being ruined by the noise of the trains, particularly in the early hours of the morning.
Last year, Gary Douthwaite, who lives close to Scarborough Railway Station in Westwood Close, told councillors that noise from the station had become a major issue as residents begged the authority for help.
He said:
"I live 150 metres away from the station and the noise on a night is horrendous.

"It is destroying my life and driving me mad."
Councillor Michelle Donahue Moncrieff says they were right to raise their concerns.
The trains are now being maintained and refuelled at the Longsight depot in Manchester. The last train of the day to arrive at Scarborough station will be shut down on arrival and not restarted until the following morning as it forms the first train of the day towards York.
TransPennine says the Scarborough depot will only be used between the hours of 11pm and 7am in 'exceptional circumstances'.