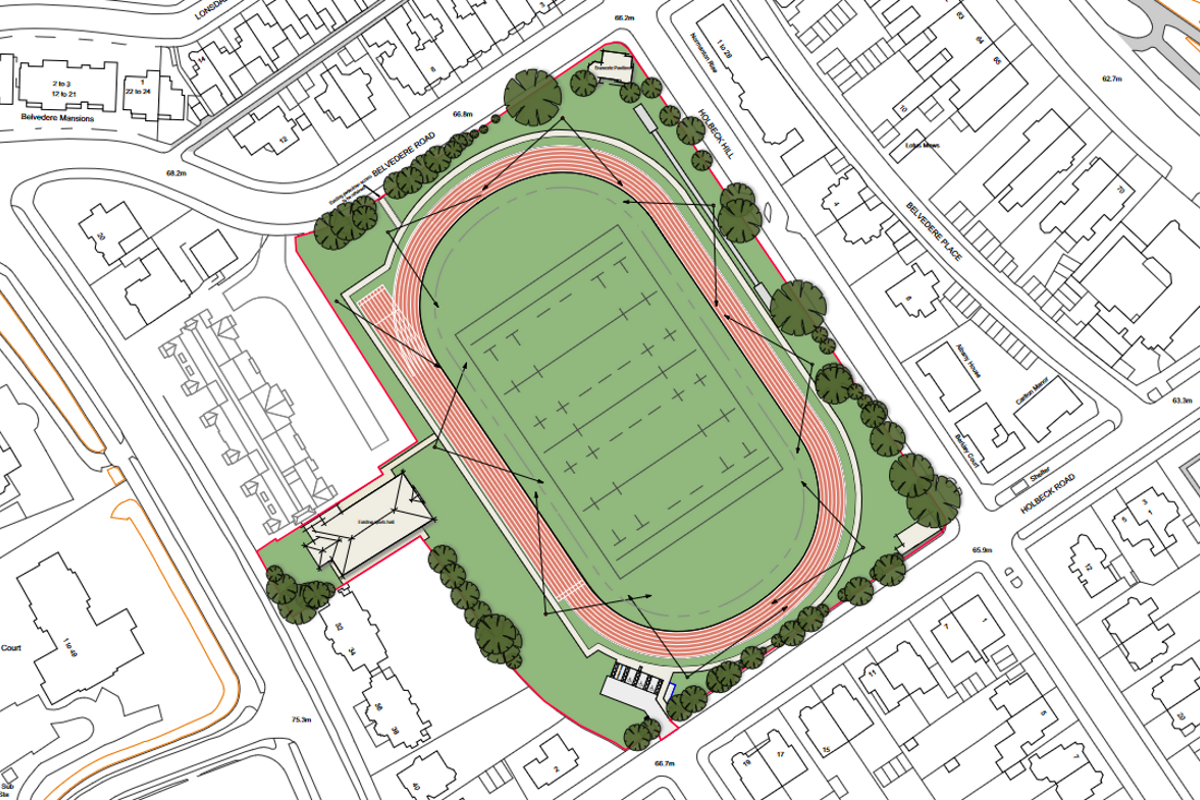 Planners in Scarborough have cleared the way for the construction of a six lane all weather athletics track in the town.
It would be built on the former Bramcote School playing field and would also include a rugby pitch and flood lighting.
The facility would be managed by Scarborough College but would be available for community use on evenings and weekends.
Councillors on the borough's planning committee backed the plans yesterday.
Councillor Phil Trumper thinks it will be a great addition to the towns sports facilities.
The proposals consist of a 400m, 6 lane athletics running track of an elliptical shape with straight sections on the longer sides parallel to Holbeck Hill and Filey Road.The latter includes an 8 lane finishing straight, also suitable for 100m races. It would be surrounded by a pedestrian route and 9 lighting columns of 10m height.
A 75m long/triple jump facility is proposed between the track and the northern part of the Holbeck Hill frontage. The grassed area within the track would be set out as a rugby pitch, measuring 90 x 60m.
Parking, comprising 3 spaces for disabled visitors would be provided with access obtained from Holbeck Road opposite the junction with Holbeck Avenue. The ground floor of the rear part of the existing sports hall facing the proposed track would be modified with 2 classrooms replaced by changing facilities and with some of the glazing replaced by brickwork.
A total of 44 objections were received during a public consultation which ended in December, as well as a petition with 17 signatories against the proposals.
The objections included concerns over parking in the local area, the impact of the floodlighting on neighbouring properties, the noise impact shouting, cheering, whistles and traffic, as well as possible events if the sports building is hired out.
Councillor Paul Riley has welcomed the latest plans and thinks they have addressed residents concerns over floodlights, parking and noise with a number of alterations made to previous proposals including lower lighting poles and restrictions on when the lights can be used.