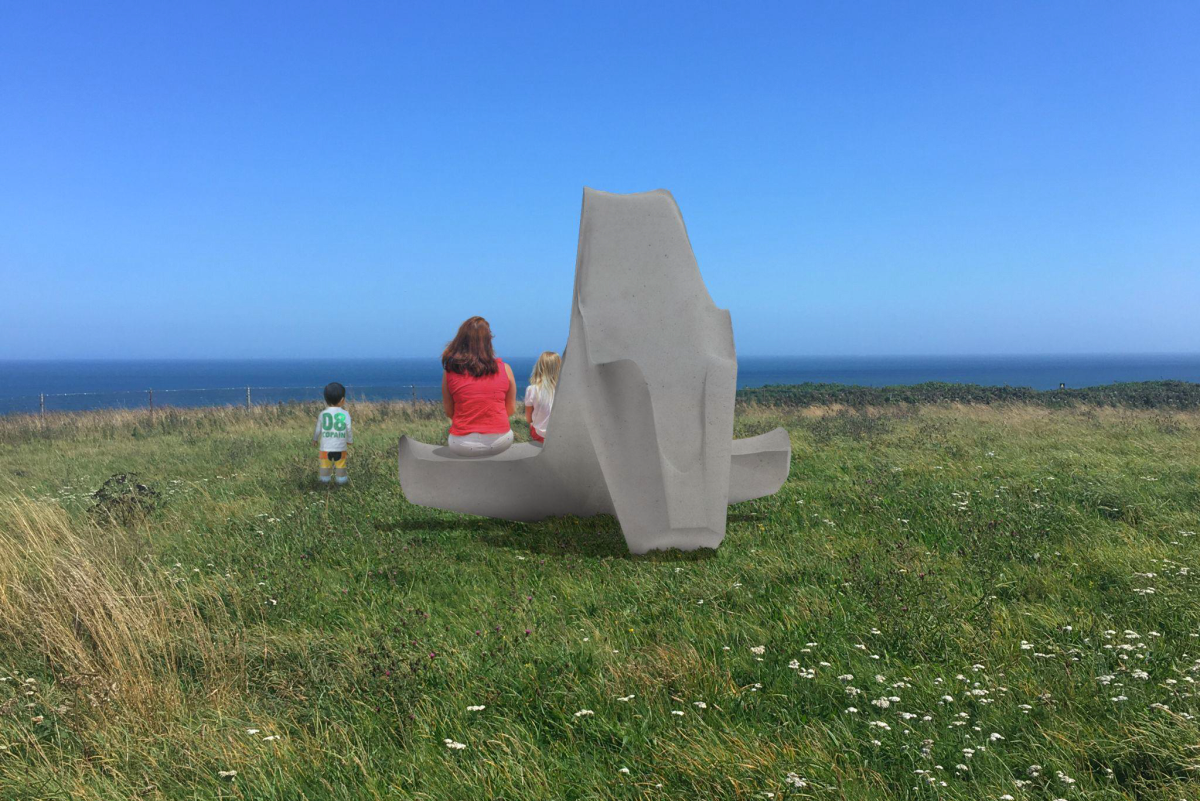 The sculpture's design has been adapted so that its form is only completed if it is snowed on.
Invisible Dust, Yorkshire Wildlife Trust and English Heritage say the are delighted that planning permission for 'We are only human (Incomplete sculpture for Scarborough to be finished by snow)',artist Ryan Gander's sculpture for the Scarborough Castle headland, has been approved by the council planning committee.
The sculpture is due to be erected in 2022 and also functions as a seating structure and a viewpoint for clifftop wildlife and sea views. It is hoped it will provide a waymarker to an incredible coastal view and a point of interest for residents and visitors alike.
Inspired by structures used to prevent coastal erosion, the sculpture's design has been adapted so that its form is only completed if it is snowed on, something increasingly unlikely due to climate change. It draws attention to the important role of the sea in absorbing carbon and slowing climate change and local coastal erosion. The sculpture will be made of an innovative low carbon material, incorporating recycled glass and limestone.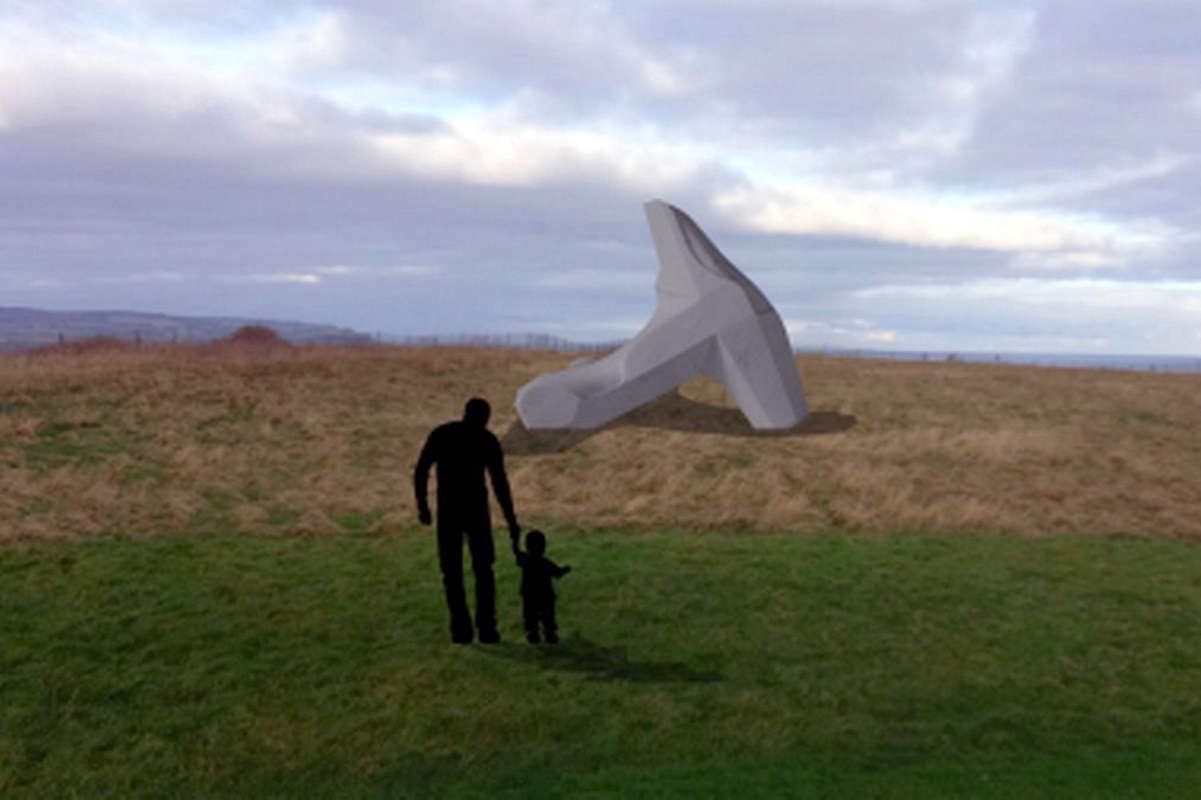 The sculpture is part of Wild Eye, a new, long-term art and nature project for the North Yorkshire Coast, which seeks to engage local people and visitors with the incredible marine wildlife of the region, through a programme of collaborative art commissions and a diverse community events programme.
Future Wild Eye plans include the development of a outdoor trail of new, nature-inspired artworks along the coastline from some of the UK's leading visual artists, alongside more art and nature community activities. Proposals include a porpoise viewing platform on Marine Drive, a collaboration with SeaGrown seaweed farm; and a nature hide on the cinder track.
The Wild Eye project says it's work offers a range of benefits to local people, including increasing free local access to the castle and its grounds. Because the new sculpture will be sited within the castle grounds, for the next 10 years English Heritage are offering 4 days a year, each year when local families from YO11 and YO12 can come into the castle completely free of charge.
Wild Eye, with Coast and Vale Community Action (CavCA) continues to invite local residents to have their say in the project, through contributing to an online survey on future artworks and commissions and a local advisory group including local Councillors has been brought together to advise on current and future plans.
The team behind the project say the majority of local people surveyed by CavCA (Coast and Vale Community Action), are in favour of the sculpture and the broader Wild Eye project. Of 66 responses so far:
84.8% thought Wild Eye would benefit their or other people's health and well-being 83.3% welcomed a project that brought nature and art together
90.9% welcomed the proposal for a marine sculpture/seating at Scarborough Castle
84.8% felt initiatives such as Wild Eye helped increase awareness of climate change and plastic waste
Alice Sharp of Invisible Dust who, with Yorkshire Wildlife Trust, are leading the Wild Eye project, said:
"We are delighted with this positive outcome. We know that the Wild Eye project, including this sculpture, offers many opportunities to connect local people and visitors with the incredible nature on the Yorkshire Coast. The planning vote was close, which is perhaps unsurprising as this is a new venture for Scarborough and as contemporary art often polarises opinion and creates a talking point through which to discuss important issues like climate change."
Dominique Bouchard, Head of Learning and Interpretation, English Heritage said:
"One of the reasons I like the sculpture so much is the way it highlights the relationship between the sea and its ecosystems
and our lives. The sculpture is a reminder of our maritime heritage and the way it can help us understand these environments today."
Kane Cunningham, Director, Big Ideas by the Sea Festival and local artist, said:
"I am delighted to hear that a sculpture by international artist Ryan Gander has been given planning permission for Scarborough.
This offers an opportunity for children and students at the local college to see and experience great art. It is often the disadvantaged children in our communities who miss out on visits to city museums, to see sculptures which can inspire and change lives. So to have a sculpture like this on display in Scarborough is a real asset to the town."