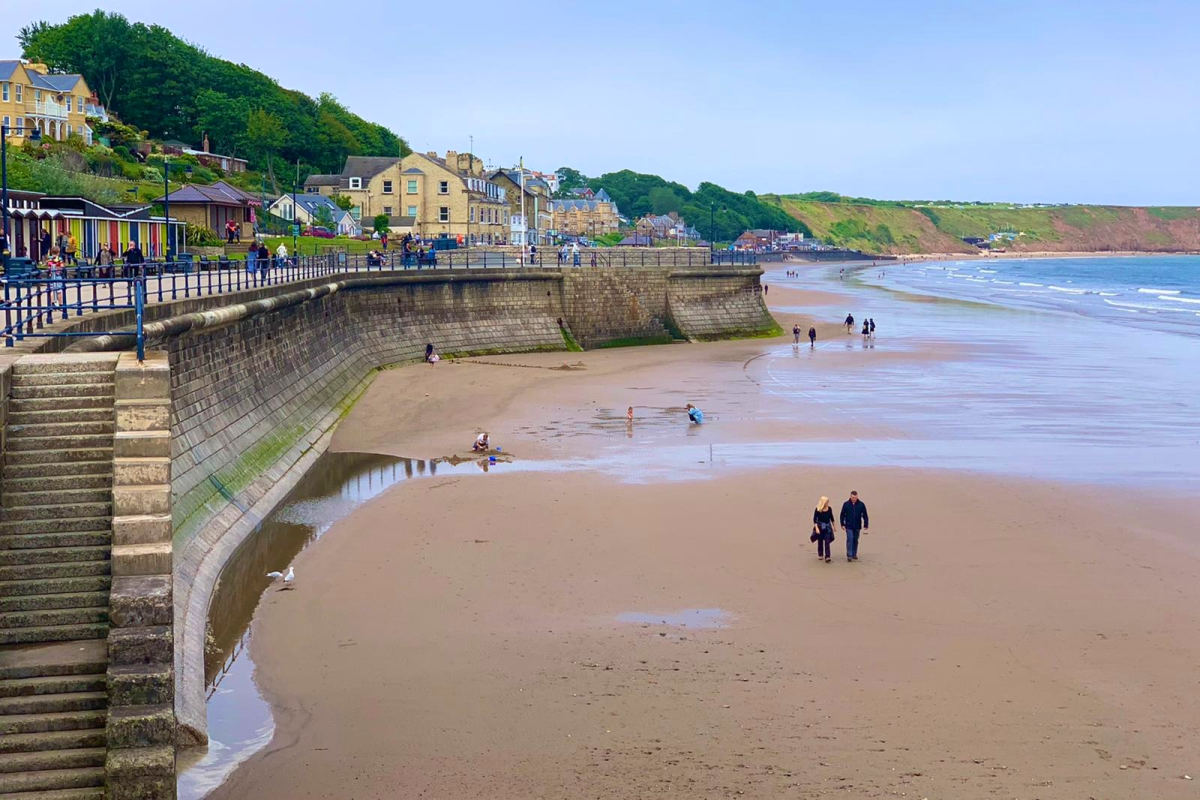 Filey will have one million pounds of investment in Scarborough Borough Councils final budget.
Extra money is being committed to improvement projects in the Scarborough Borough as the council prepares what will be it's final budget before it is abolished in 2023.
Council Director Nick Edwards says a number of schemes are going ahead in Scarborough, Whitby and Filey.
While Scarborough and Whitby will benefit from millions of pounds of government Town Deal Funding, Filey wasn't eligible for the scheme, instead it will now receive a million pounds from the borough for it's town master-plan.
Councillor Liz Colling also sought and received assurance that the town can also receive funds from other council schemes like project sunshine.
The financial plan sees significant investment in services, facilities and towns throughout the borough of Scarborough as councillors on the cabinet agreed proposals to allocate an additional £7.1 million to the capital spending programme for larger or longer-term projects.
The extra money is on top of the £16.8 million already in the existing agreed capital budget and represents a significant opportunity for further investment and regeneration throughout the borough.
The council's spending and investment plans in this budget include:
£1 million for Filey to support projects in the emerging town 'masterplan'
£2 million to extend the 'Project Sunshine' initiative to improve public realm in Whitby, Scarborough and coastal areas
£4 million to support projects contained in the Whitby and Scarborough blueprints, including the aspiration for a new cinema
£2.6 million for improved infrastructure, coastal protection works and harbours
£750,000 for the Scarborough Fair project for a programme of year-round cultural, music and performance activities
£150,000 for a feasibility study into restoring and reinvigorating the tree walk in Peasholm Park, Scarborough
Now that the budget proposals have been approved by cabinet there will be a period of public consultation.
Cabinet will review the responses at its meeting next month before full council discusses the budget and sets the council tax for 2022/23 when it meets on 25 February.
Councillor Steve Siddons, Scarborough Borough Council leader, said:
"There has been further pressure on our finances in the last year, not least because of Covid-19.

"However, by making careful savings, being prudent with our money and managing our resources effectively, we are able to set a balanced budget for our final year.

"This means we can leave things in a great position for when the new unitary council takes over.

"The additional funds for capital projects will mean a significant shot in the arm for communities in Filey, Whitby and Scarborough."