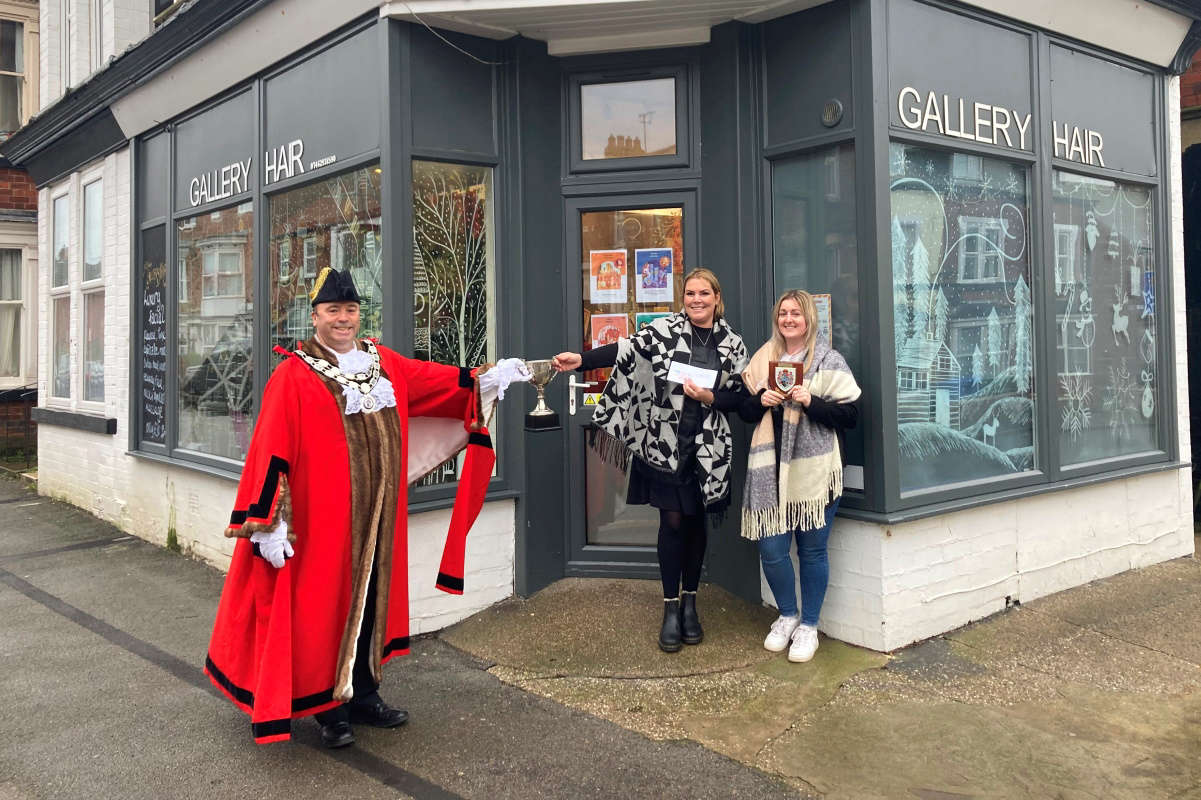 The Bridlington Town Council Retail Window Display Competition has been judged and the Mayor, Councillor Liam Dealtry, has surprised the winners at their business premises.
The WINNERS were Gallery Hair on Richmond Street. Charlotte Stephenson & Lois Scales have won £100 cash along with the Town Council Plaque to keep and the Town Council Trophy.
In SECOND PLACE was Beevers Beds & Furniture on Quay Road. Gillian Nevison has won £50 in cash.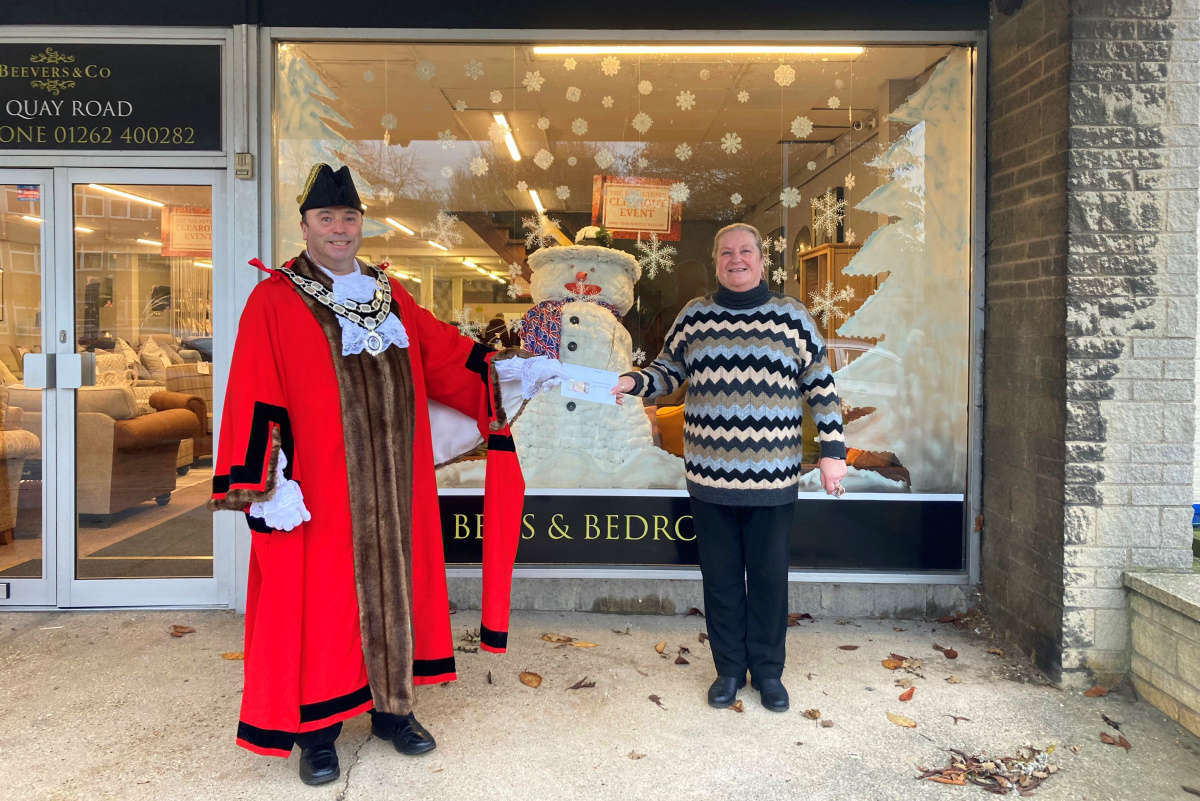 In THIRD PLACE was The Old Town Gallery & Information Point in the Bridlington Old Town. Pictured is Local Artist Suzy Orrell being presented £25 cash on behalf of all the Local Artists who have helped to create the window display.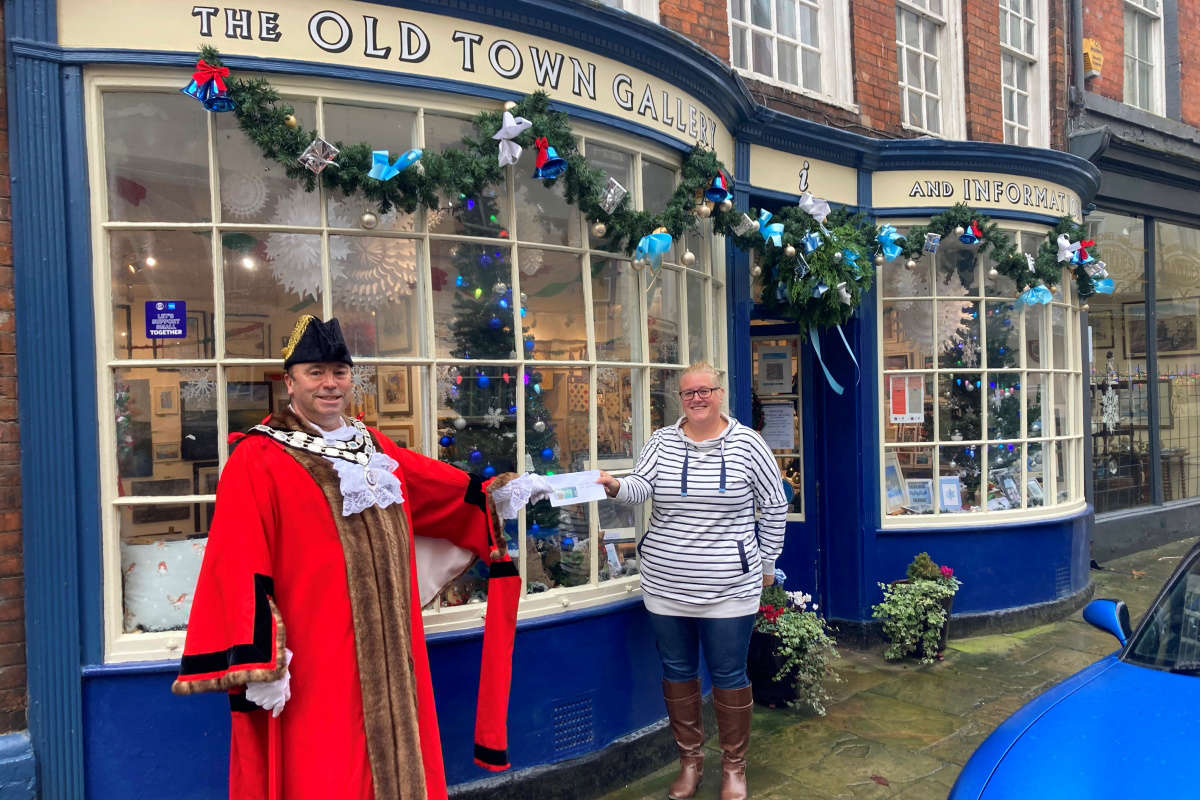 The mayor gave a special thank you to the 3 judges who were representatives from Bridlington Town Council, Bridlington Street Trail Group and Bridlington Lions which he says was a great example of partnership working in the local Community.