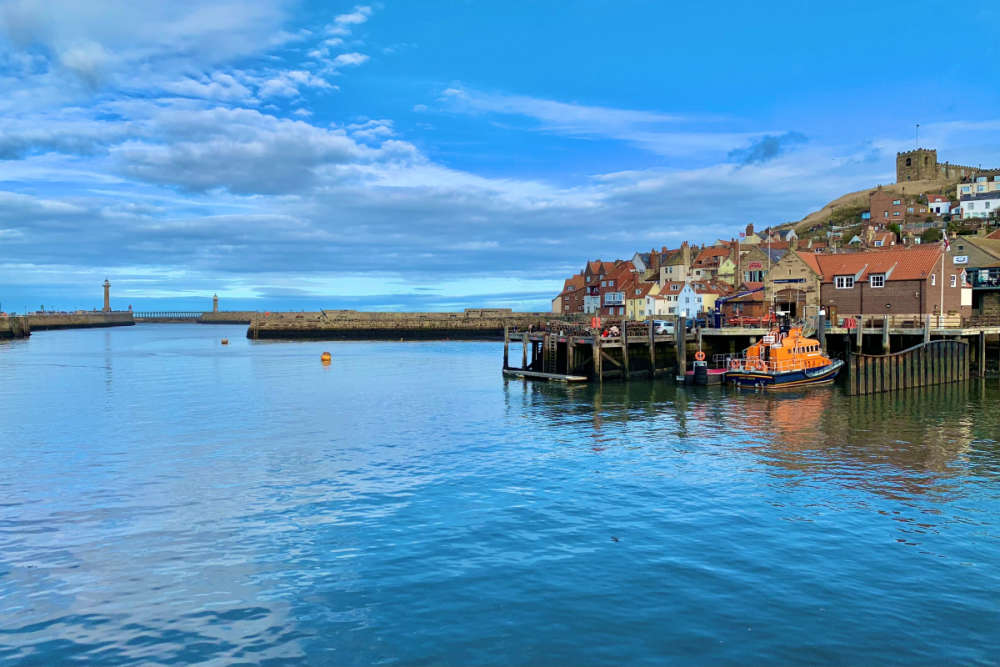 The webcam gives spectacular live views of the harbour and the RNLI say it'll be a useful safety tool.
Whitby RNLI's chairman Mike Major, who raised funds to pay for the webcam via a JustGiving campaign said:
'It has a particular benefit as a safety feature allowing those intending to go to sea to obtain an idea of sea conditions before venturing off their moorings, the weather forecast and predicted tide times are also shown below. The webcam is accessible free of charge but any donations towards the RNLI which, as a charity, is almost wholly dependent on the public's generosity, enables us to continue saving lives at sea.'".
In a post on Whitby RNLI's Facebook page, the team say they've missed having visitors to the station during the pandemic:
"The crew have greatly missed being able to welcome visitors to the station during the pandemic and are thrilled to be able to share this unique view of Whitby from the station with the wider public. It has been a challenging couple of years and the volunteers have been busier than ever here in Whitby. The crews have been training hard and are always ready to respond to the pager. Without the usual fundraising events taking place the crew are thankful to all those that have continued to support the RNLI and allow them to keep operating".
Visit the live webcam here