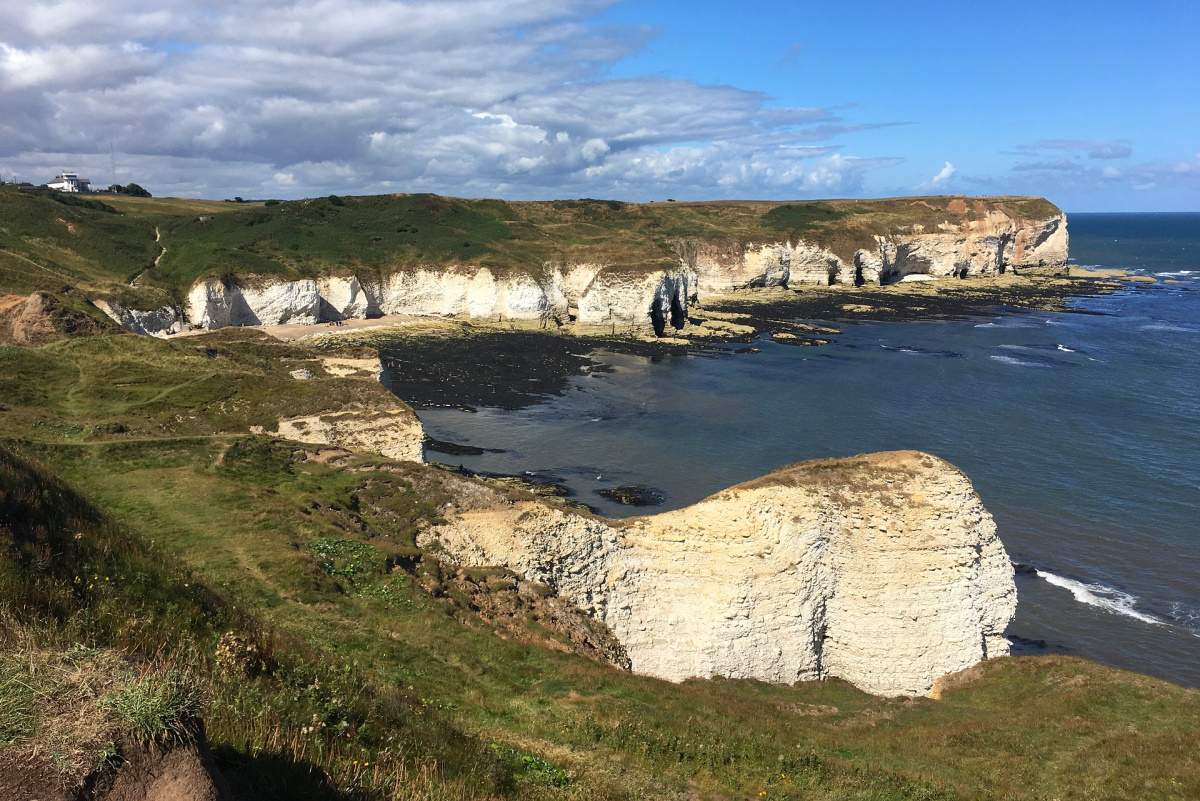 It's part of a drive to make more of a historic naval battle which took place in Filey Bay.
A US Warship could drop anchor off the Yorkshire Coast this Summer.

The Filey Bay 1779 group are planning a commemoration of the Battle of Flamborough Head which is seen by American military historians as a major naval victory for the US.
The Filey Bay 1779 Group's website explains the battle in detail, it says..
"During the American war of independence, the American ship Bonhomme Richard was sent on a mission to circumnavigate the British Isles and draw off British Naval forces to enable a major Franco- Spanish attack on the British mainland.

On the afternoon of the 23 September 1779, having circled England and Ireland, the squadron was off Flamborough Head on the Yorkshire Coast intent on raiding Bridlington, when it sighted a strategically important British convoy escorted by HMS Serapis"
A battle ensued in which the Bonhomme Richard captured the British vessel HMS Serapis before the Bonhomme itself was sunk.
The group say it's seen by Americans as an extremely important battle in their naval history and that more could be made of the battle's legacy to bring visitors to the area.
James Hodgson says A number of events are planned this year but a visit from a US warship would be the main attraction
James Hodgson says the battle is a big deal in the US and could be used to drive more tourism to the area.
The Filey Bay 1779 group is also supporting a campaign to try and buy the towns "old scout hut" building from Scarborough Borough Council with a view to turning the building into a maritime history centre.
The Filey FISH Group (Future Initiative Scout Hut) say:
"Scarborough Borough Council have made a decision to sell the building they refer to as 'the Old Conference Hall' but better known to locals as 'the Old Scout Hut' for redevelopment. The property, which is perhaps the last remaining cliff-top site with sea views, was listed by Filey Town Council as an Asset of Community Value in March 2016 but unfortunately this protection expired last month.

A group of local individuals have set up a Not for Profit organisation in the hope that they can acquire the property from Scarborough Borough Council and redevelop as a Maritime and Heritage Centre for the benefit of tourism, education and local history in the town. Initial plans include a permanent exhibition regarding the world famous Battle of Flamborough Head which took place in Filey Bay in 1779 and during which many hundreds were killed, and also for community meeting rooms and lecture theatre for use by schools and other organisations.

The Group is keen to hear the views of local people regarding its plans, the alternative to which would be a sale to a property developer for more flats."
The group have set up a Facebook page to gather local peoples views. https://www.facebook.com/groups/483089799604281/