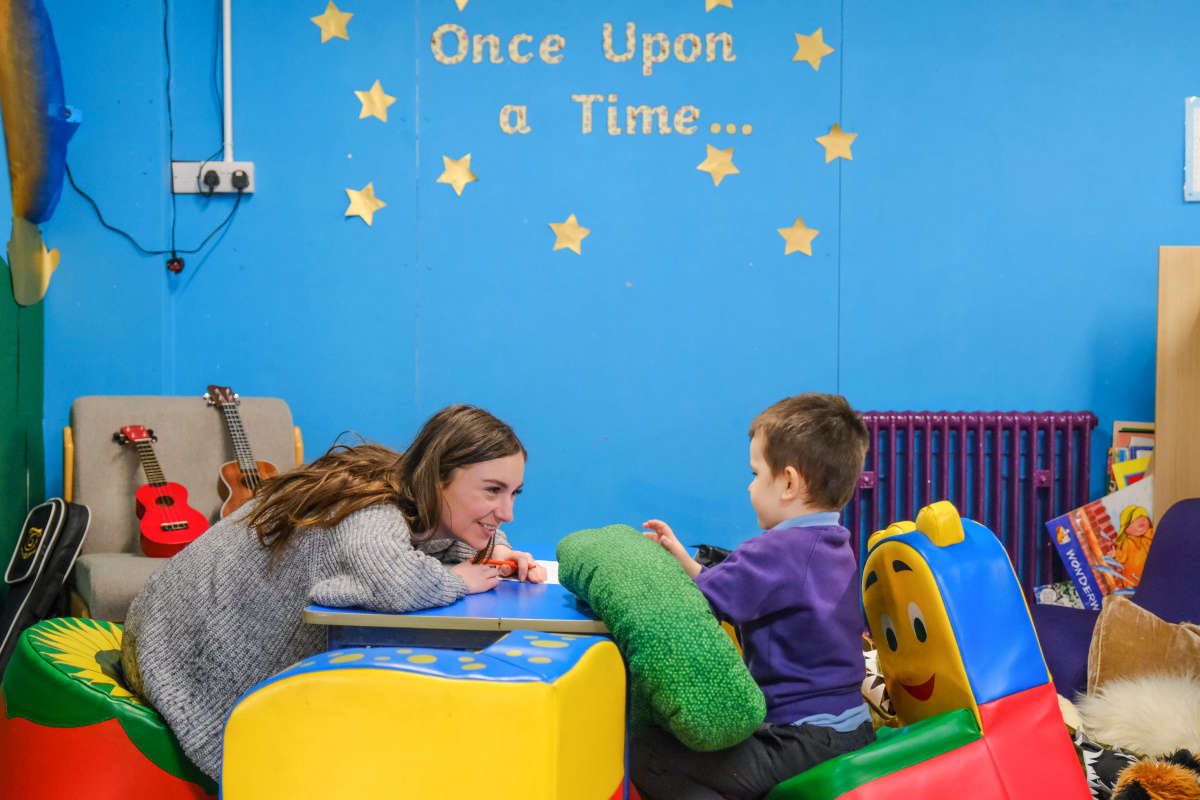 A project involving over 220 reception age children across Scarborough has been praised for bringing 'great big smiles' to the faces of the children involved.
The Stephen Joseph Theatre is working with schools across the town on a year-long Early Years Foundation Stage project aimed at increasing the children's enjoyment of music and reading, and developing their vocabulary, speech and language using arts-based activities.
The theatre's OutReach team is running weekly half-day sessions with reception classes (children aged four and five) in five local schools: Braeburn Primary and Nursery Academy, Friarage Community Primary School, Gladstone Road Primary School, East Ayton Primary School and Thomas Hinderwell Primary Academy.
Funded by the North Yorkshire Coast Opportunity Area, the scheme sees practitioner Alice Kynman running fun music and language sessions with 224 children each week.
All the children are participating in Arts Award Discover, which will see them receive a certificate at the end of year-long scheme.
The SJT's Associate Director (Young People and Community), Cheryl Govan, says:
"Through conversations with teachers we discovered that schools locally and nationally had become very aware that during the pandemic, children entering their reception classes had less exposure to experiences which would normally develop and enhance their motor skills, vocabulary, speech and language.
"We designed the EYFS project in partnership with each school, focusing on their children and where they need to develop skills. The activities, and how we deliver them, vary – from one-to-ones, small groups and whole class activities, allowing each child the opportunity to learn according to their specific needs."
Teacher Mrs Bentley from Thomas Hinderwell Primary Academy says:
"Our children are absolutely loving the sessions with Alice – we are very grateful to be involved."
And teacher Miss Carver from Friarage Community Primary School says:
"They came out today with great big smiles on their faces; they seem to really enjoy what they are doing with Alice."
Opportunity Area board member Jane Pepper says:
"This project is about helping the youngest children in our schools to develop confidence in expressing themselves through music and creative play. It has enabled all the children to benefit from the expertise and enthusiasm of a drama and music specialist, working alongside teachers and teaching assistants in reception classes. It's been a really positive collaboration between schools and the Stephen Joseph Theatre supported by Opportunity Area funding."