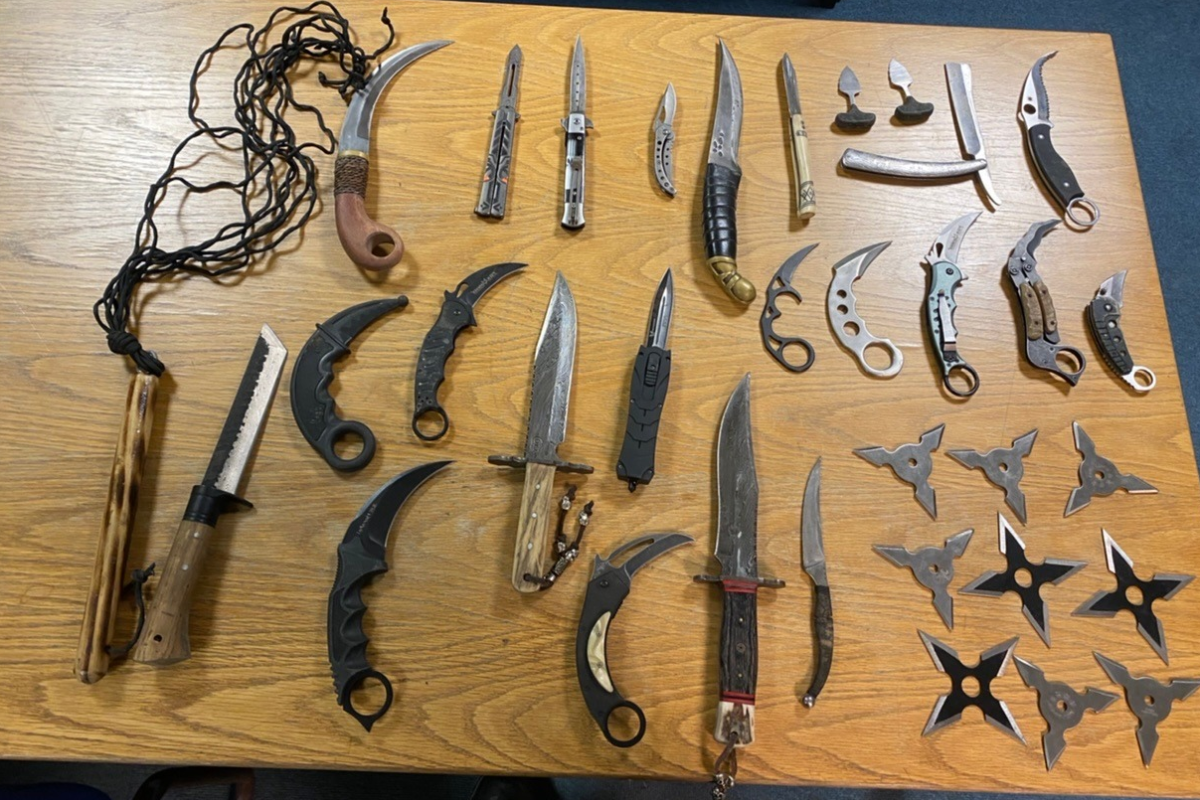 Officers say around 80 weapons were found at one address in the town.
Scarborough Police say officers seized a number of weapons when they attended an address on West Park Terrace, Scarborough on Tuesday 18th January 2022 to look for a Scarborough man wanted for failing to attend court.
As well as finding the suspect, the officers also found a number of weapons within the address which have been classified under the Possession in private, section 46 of the Offensive Weapons Act 2019.
Section 46 of the Offensive Weapons Act 2019 makes it an offence to possess in private, certain weapons, things like knuckledusters, flick knives and zombie knives. In England and Wales, a private place is a place other than a public place, school premises, further education premises or a prison.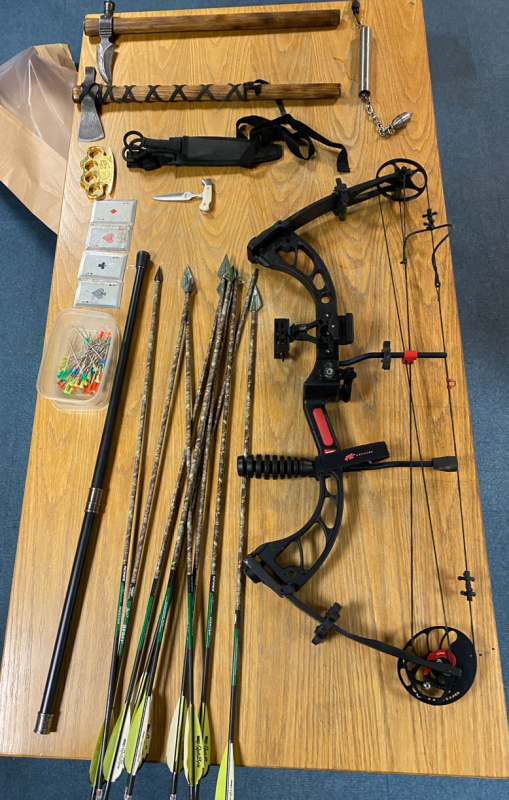 Around 80 weapons have been seized and the suspect has now been charged.
North Yorkshire Police say:
"We are committed to keeping our communities safe. We will deal robustly with reports of offensive weapons. If you have information which can help us to tackle knife crime and offensive weapons, please call us on 101. Alternatively, you can call Crimestoppers, anonymously on 0800 555 111. "