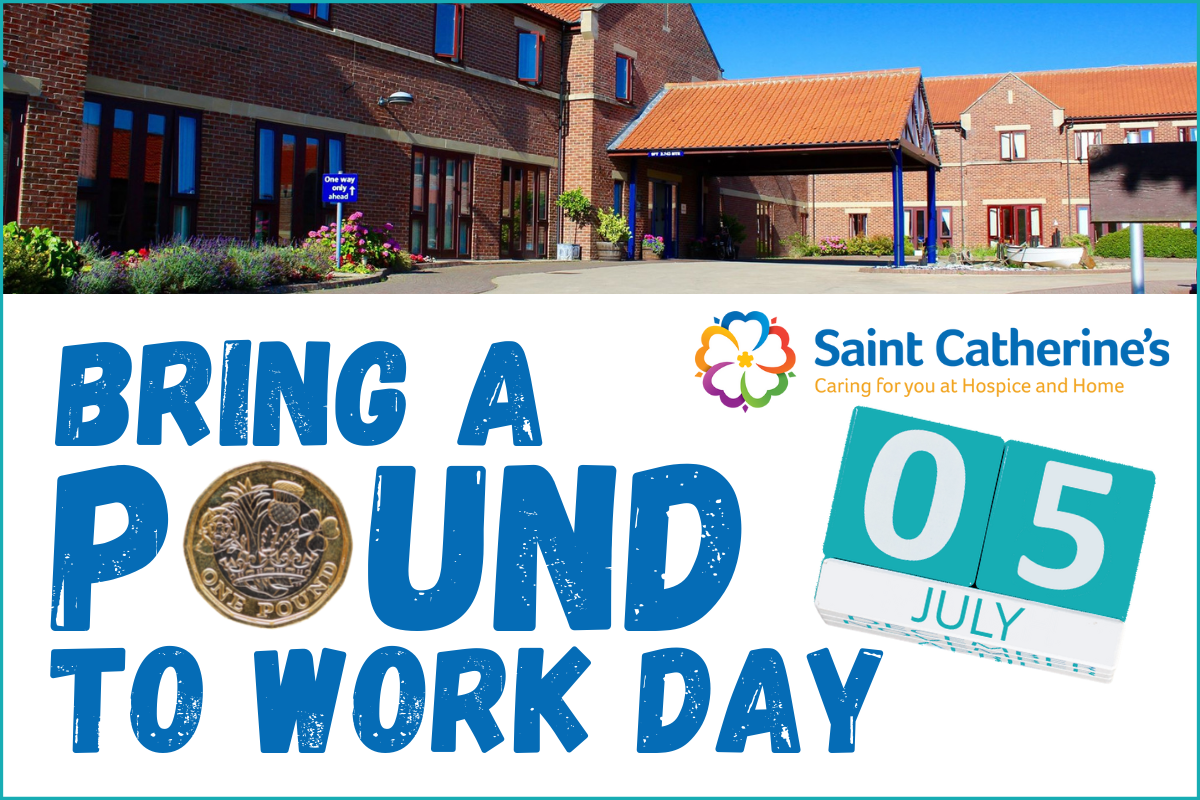 Saint Catherine's Bring a Pound to Work Day will be taking place in July.
Saint Catherine's are teaming up with This is the Coast and Scarborough Business Ambassadors to deliver the event on Tuesday July 5th.
Susan Stephenson from Saint Catherine's is asking everyone to mark the day in their diaries.
It will be the second year in a row that the event has taken place in July.
Susan Stephenson says that once again the fundraiser is going to be a real team effort.
Local businesses will be encouraged to sign up for the event closer to the time, with everyone being encouraged to bring a pound to work. The teams from Scarborough Business Ambassadors, Saint Catherine's and This is the Coast will then visit businesses on the day to collect the coins.
Saint Catherine's need to raise £8,000 a day to fund their services on the Yorkshire Coast.
Last year's event raised just over £5000 for the charity. Hundreds of local businesses took part in the day, with staff members taking a pound to work. For the first time an online Just Giving Page was used to enable workers not yet back in the office to take part, SMS text donation was also used for the first time.
Registration for the 2022 event will open in the coming weeks.