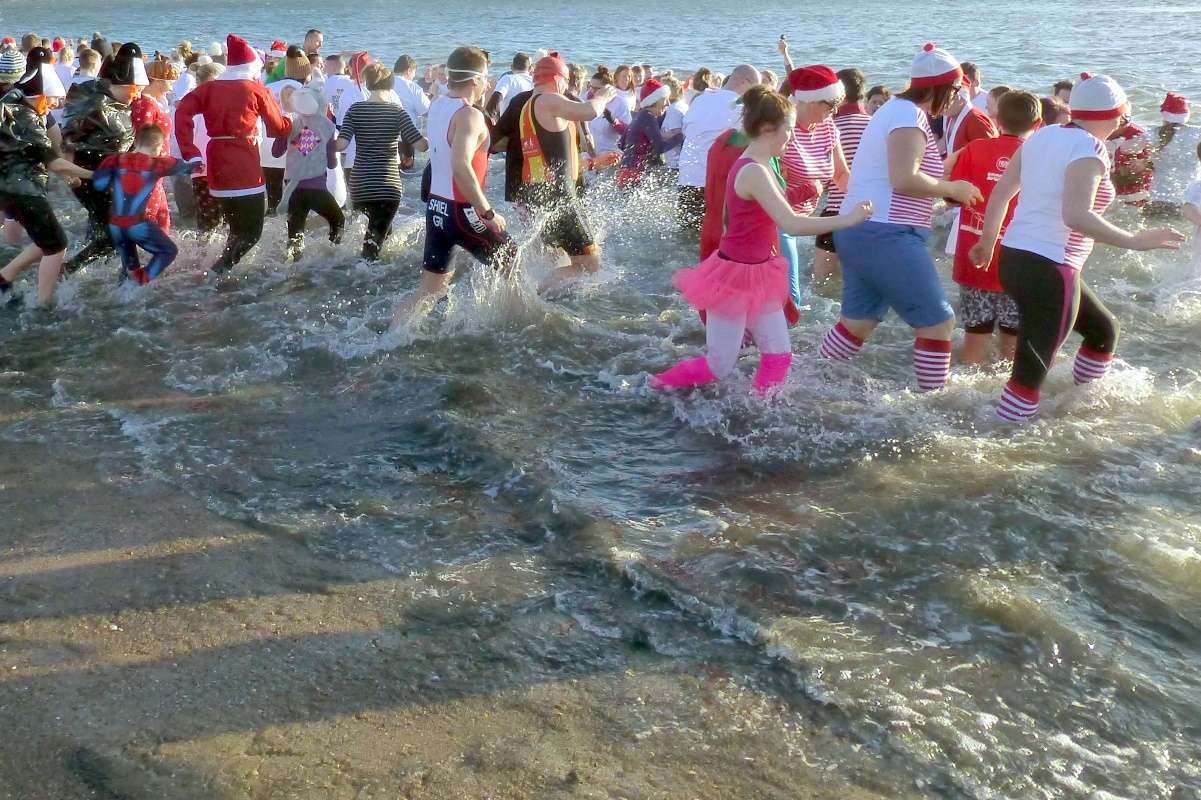 Following last years cancellation due to Covid Scarborough Lions say the Dip is back on New Years Day.
The event will take place at 12:45pm on New Year's day and as in previous years will see hundreds of dippers raising cash for local good causes. 75% of the money raised by dippers goes to their own choice of charity.
As in previous years there will be a fancy dress competition prior to the Dip with prizes for the best team costume, the best overall single costume and the best child aged under 11 costume.
The Lions say:
"As before, if you wish to take part in the Dip get yourself some sponsors and complete the forms and bring them with you on the day.

Please complete these before arrival and hand them in at the registration office which will near our minibus and will be clearly signposted on the day.

Changing facilities will be available in the Scarborough Rowing Club just across the road from the Dip area."
The event attracts hundreds of dippers as well as a large number of well wishers cheering on those brave enough enough to take a chilly dip.
The entry forms are available here https://www.facebook.com/ScarboroughLionsClub/posts/4178551355584880