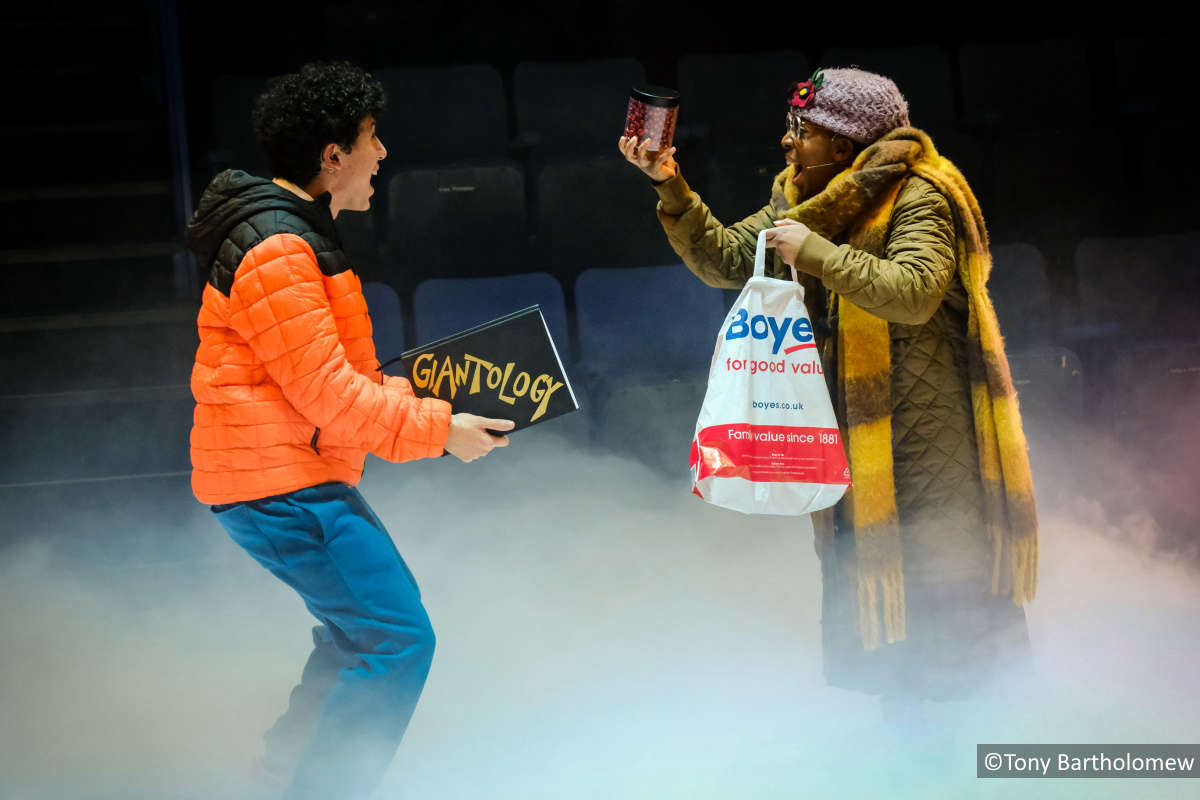 Scarborough's Stephen Joseph Theatre has launched a way to see their pantomime in your living room.
A brand new film capture of the Stephen Joseph Theatre's 2021 Christmas show, Jack and the Beanstalk, is available on the SJT website until midnight on Monday 31 January 2022.
Jack and the Beanstalk is live on stage at the SJT until 31 December, although performances up to and including 24 December have been cancelled due to Covid-related absences.
Now the theatre has released the filmed version for audiences to watch at home.
Director of Photography, Daniel Abell, says:
"We want you to see the audience, to feel like you're sitting there. We're trying to give you the best seat in the house!"
Tickets for the film are £12 each, with a group ticket available at £15.
The theatre say :
"Once you've booked, click the link in your confirmation email. You'll be prompted to log in to your SJT account (which you used to book) to access the watch page. You can watch the film on any computer or mobile device connected to the internet, or on a smart TV (through its web browser). "
Jack and the Beanstalk is adapted by Nick Lane from the story by Benjamin Tabart and others, with music and lyrics by Simon Slater. Gemma Fairlie directs a cast comprising Jacob Butler, Jessica Dennis, Sheri Lineham, Alicia Mckenzie and Loris Scarpa. Design is by Helen Coyston and lighting design by Paul Stear. The Casting Director is Sarah Hughes CDG.
More details about the online viewings are available on the SJT website https://www.sjt.uk.com/event/1294/sjt_at_home_jack