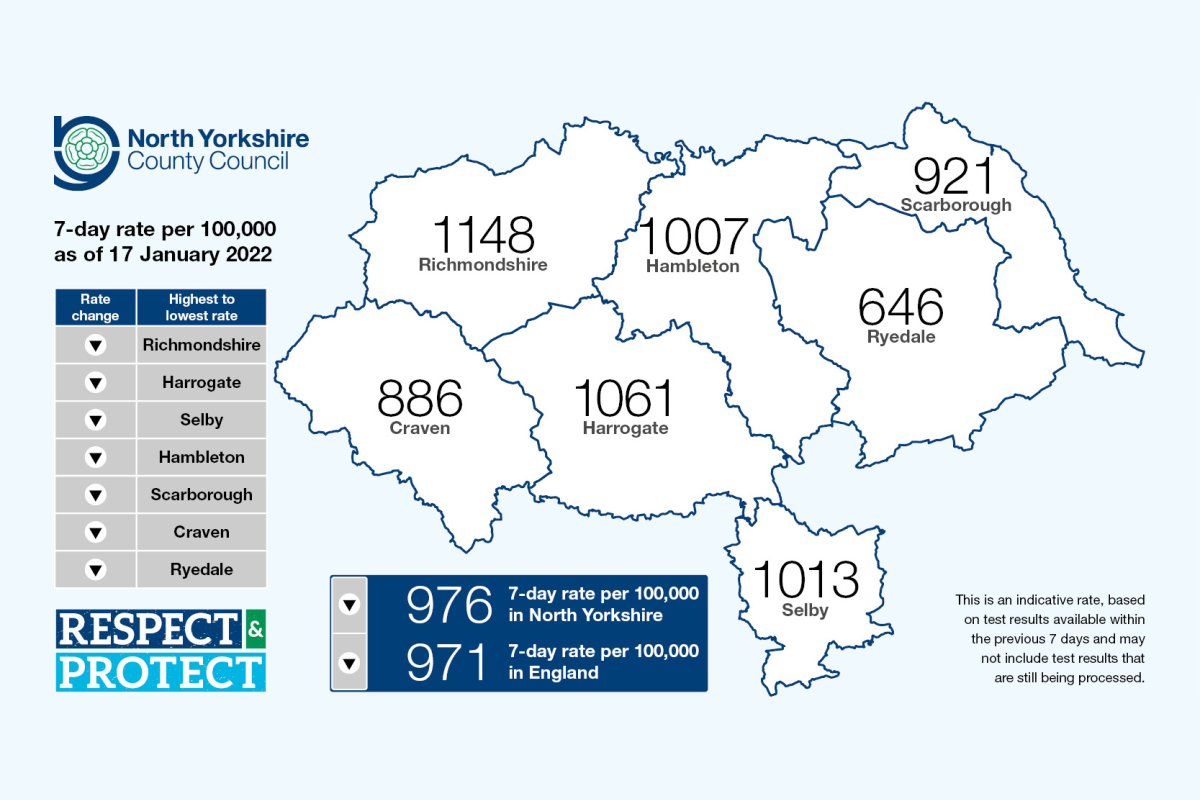 Health leaders in North Yorkshire say the latest COVID data is encouraging but that there are still a high number of cases in the county.
North Yorkshire's Director of Public Health, Louise Wallace is pleased with the fall in the infection rate but warns that there are still high numbers of COVID cases in the county.
The seven day average infection rate in North Yorkshire has fallen significantly in the last two weeks but the rate of decline has slowed.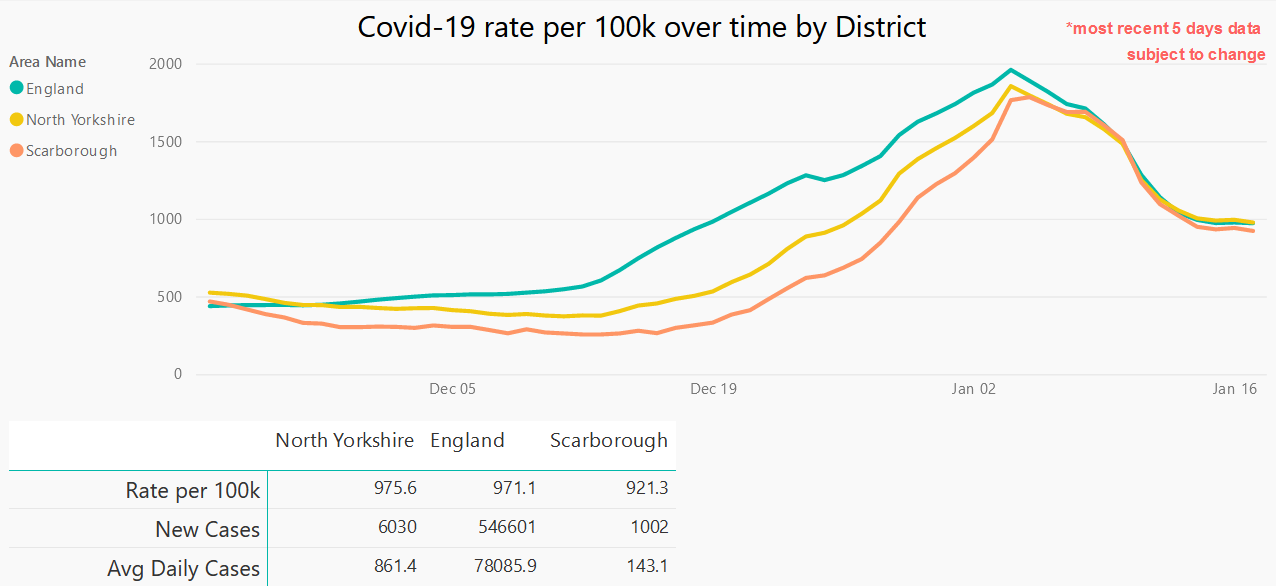 Louise Wallace is warning that we do still need to be cautious and says new cases are still being detected in care settings and in schools.