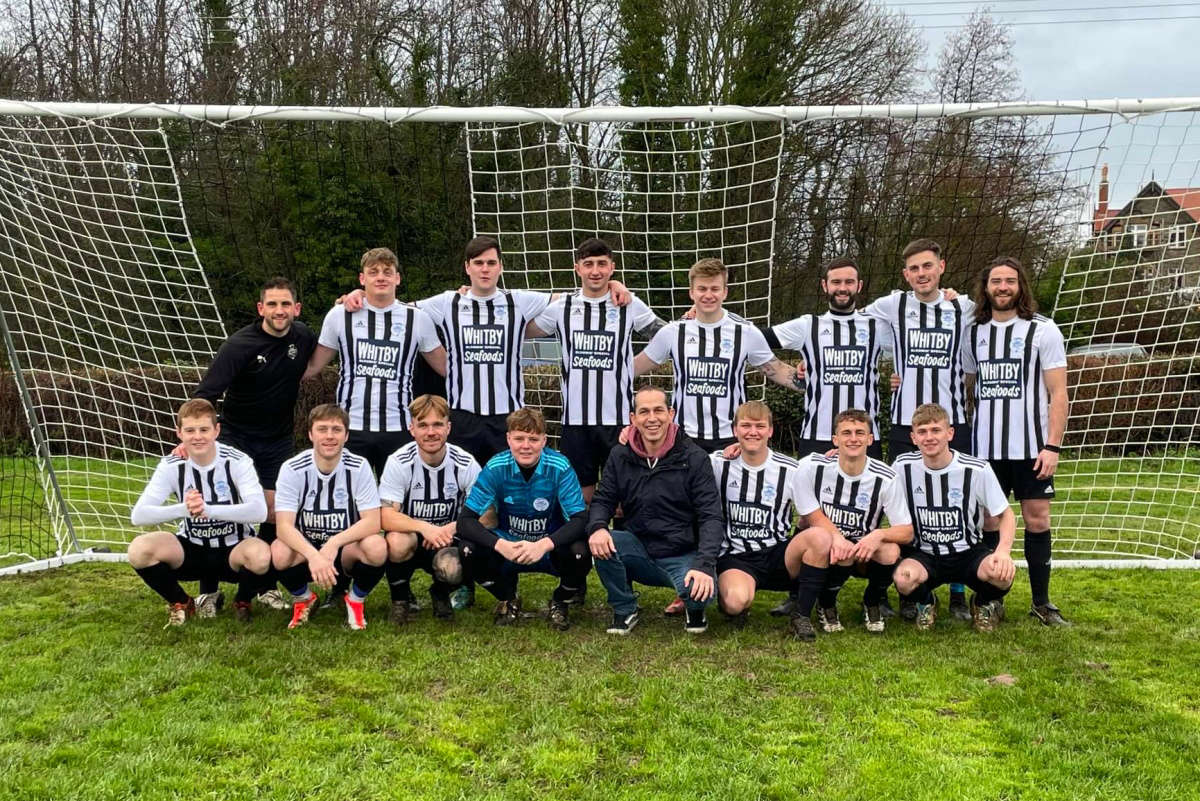 Sleights FC celebrated receiving their new home kit by scoring eight goals in one match.
The Sleights Team notched up an 8-2 victory over Bagby on the same day they received their new home kit sponsored by Whitby Seafoods.
Barrie Harland from Whitby Seafoods handed the kit over to Sleights player Taylor Humble.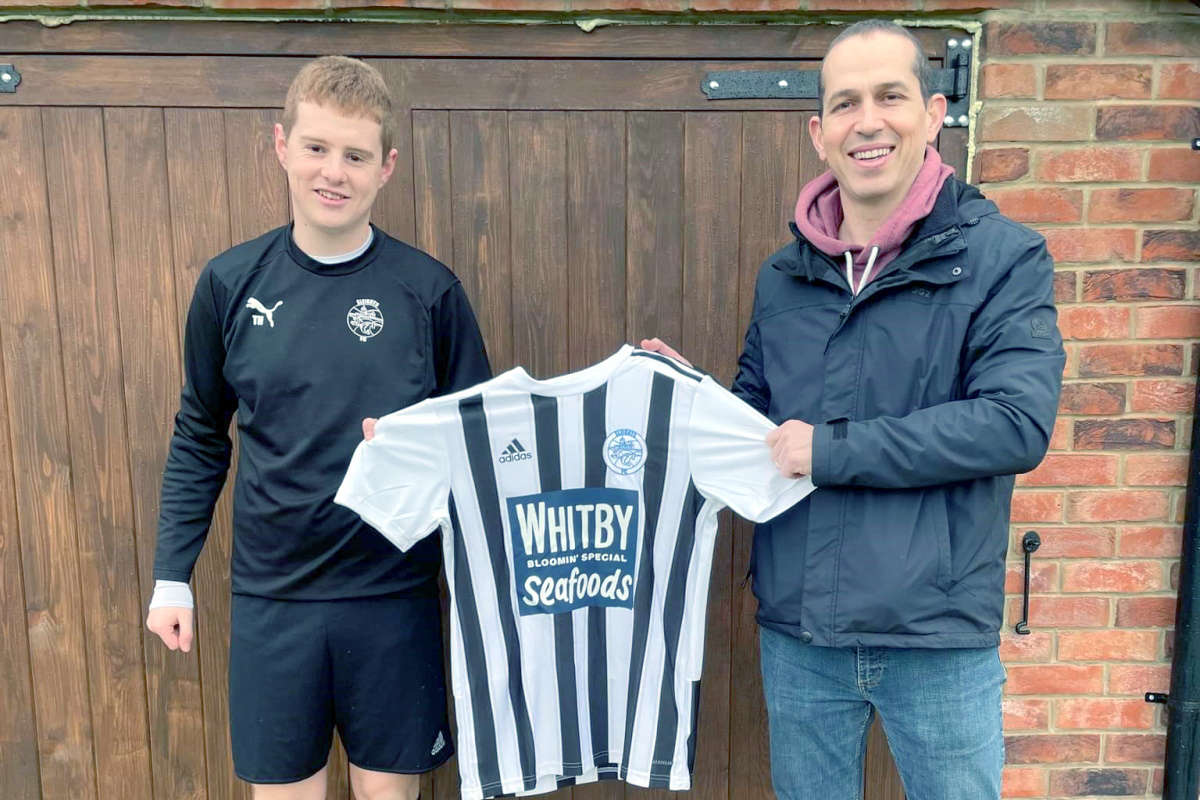 The team then lined up in their new kit for the first time on Saturday before then amassing their eight goal tally.
The team will be hoping the new strip will be their "lucky kit" and that they can repeat the feat this weekend.