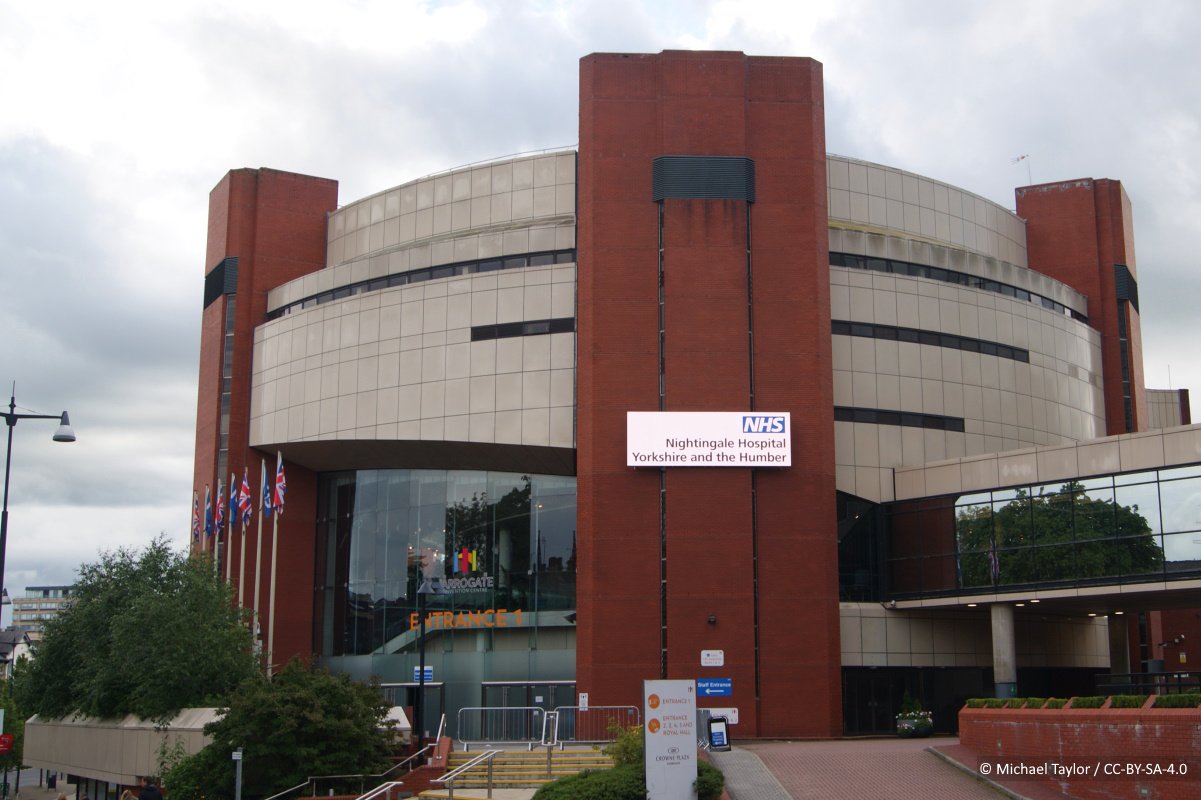 An inquiry into Yorkshire's £32m Nightingale hospital has concluded the nation needs to be better prepared for pandemics and that an urgent review into critical care capacity is needed.
Members of the West Yorkshire Joint Health Overview Scrutiny Committee launched the inquiry into the 500-bed hospital at Harrogate Convention Centre after raising questions over why it was not used to treat a single Covid patient and how it would have been staffed if needed.
The committee has now concluded that while these questions remain unanswered, the need for the seven Nightingale hospitals across the UK showed there is insufficient critical care capacity in regular hospitals.
The committee said in it's report:
"The country needs to learn from this experience to plan for future pandemics," .

"Although we learnt that staffing the Nightingale hospital would have only required 0.6% of the NHS hospital workforce across Yorkshire and the Humber, this only worked when nearly all elective hospital work had been suspended.

"This still feels like it would have been very tight and put significant pressure on certain key professions."
The Nightingale hospital opened in April 2020 amid fears that the NHS might be overwhelmed by Covid and it was dismantled almost a year later at a total cost of £31.6m.
Members of the West Yorkshire Joint Health Overview Scrutiny Committee suggested there was a public view that the seven Nightingale hospitals were a "major waste of money".
However, NHS officials have argued that had the hospitals not been built and it subsequently proved they were needed, the consequences would have been "unthinkable".
Speaking at a meeting with the committee in September, Steve Russell, chief executive of Yorkshire's Nightingale hospital, said:
"If they had been needed and they hadn't been built, we would have been asked far more difficult questions than why did you spend £30m.

"I cannot describe to you the feeling of sitting in the convention centre looking at the chart that in four days we will run out of ventilation beds until you get this hospital mobilised.

"It was the most frightening experience of my life."
According to the committee's report, the cost of Yorkshire's Nightingale hospital included £17m spent on building and dismantling works, £10.4m on running costs and £4.1m on equipment.
A further £1.1m was spent on security and around £500,000 on cleaning and food.
Harrogate Borough Council – which owns the convention centre – also charged £4.2m for staffing, utilities, business rates.
The committee said while it had not reached a conclusion on the costs, it had asked for its findings to be presented to a full public inquiry into the government's handling of the pandemic set to be launched later this year.
It also praised the thousands of staff involved in the setting up and running of the Nightingale, including NHS workers, council staff, contractors and volunteers.
The committee said:
"The predicted numbers of Covid patients for Yorkshire and the Humber far outweighed the number of hospital beds that could be provided for all levels of care, which was why it was important to have the further capacity that the Nightingale hospitals gave us.

"We have nothing but admiration for the way in which they, NHS colleagues throughout Yorkshire and the Humber and partner organisations responded.

"It is a tribute to the work of the NHS, local authorities, the community and voluntary sector and many others that we did not need to use the Nightingale Hospital."