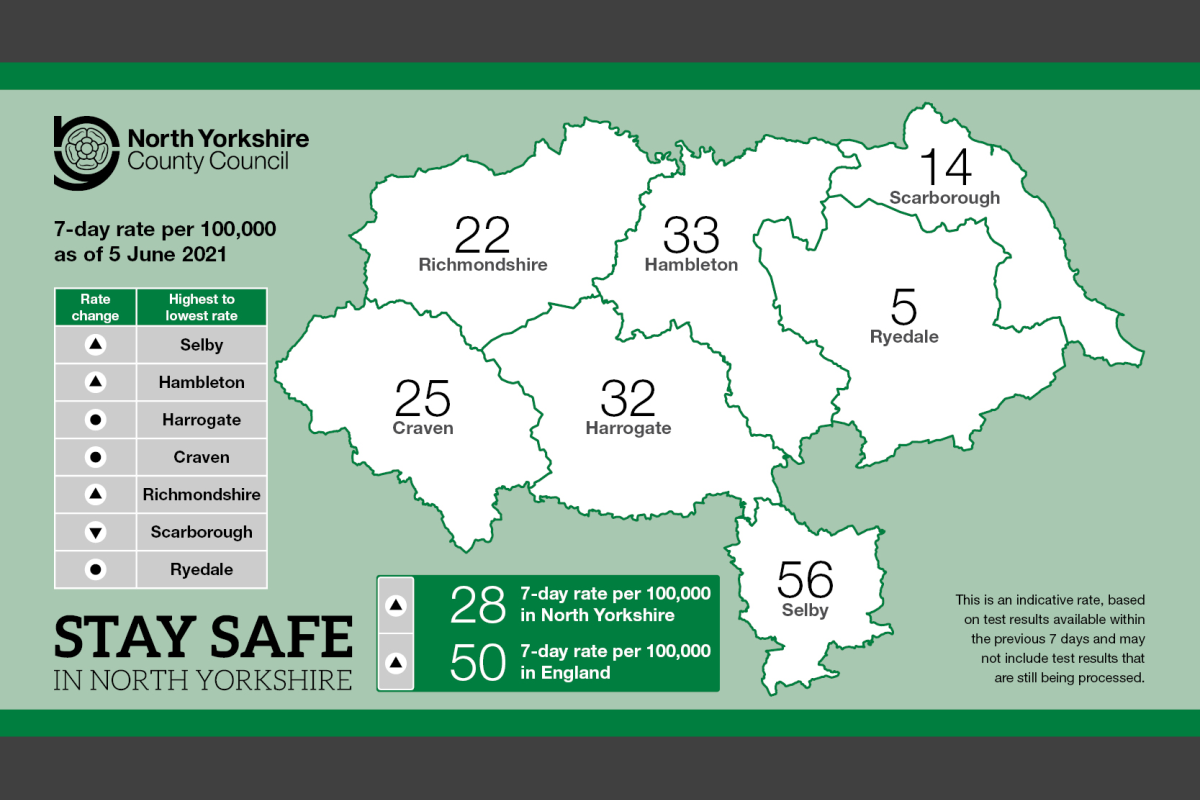 North Yorkshire's Director of Public Health says we need to "be careful" as the number of delta variant cases in the county increases.
The UK recorded its highest number of daily coronavirus cases since the end of February yesterday.
7-thousand-540 people tested positive in the previous 24 hours, and six further deaths were reported.
North Yorkshire's Director of Public Health Louise Wallace says while the seven day infection rate for England has increased to 49.9 this week the North Yorkshire figure has also gone up.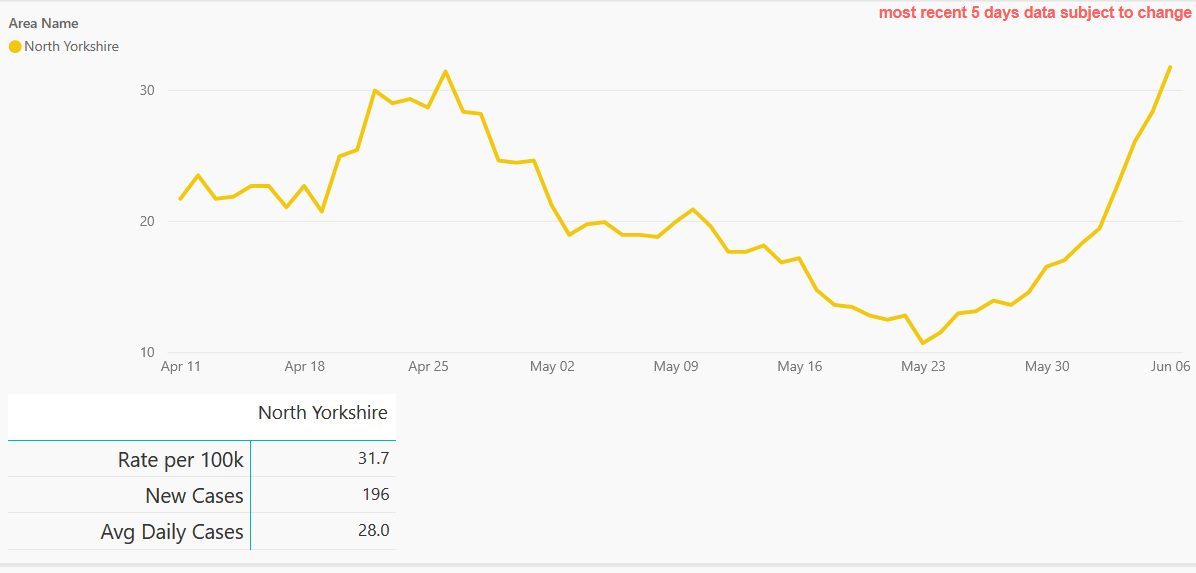 In the Scarborough borough the infection rate does seem to have fallen off over the last week after a resurgence at the end of May.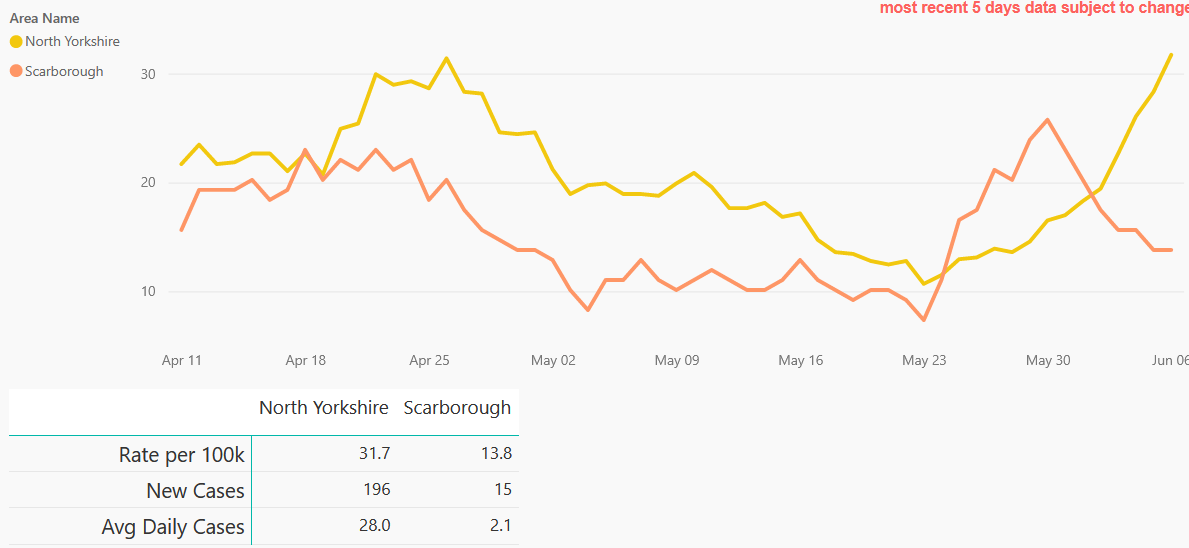 Many of the new cases being discovered across the country are the delta variant, Louise Wallace says there are also more cases of the more infectious variant being found in North Yorkshire.
At 6 June 2021, there have been 30,458 positive tests in North Yorkshire since 3 March 2020, with 274 new cases reported in the past two weeks.