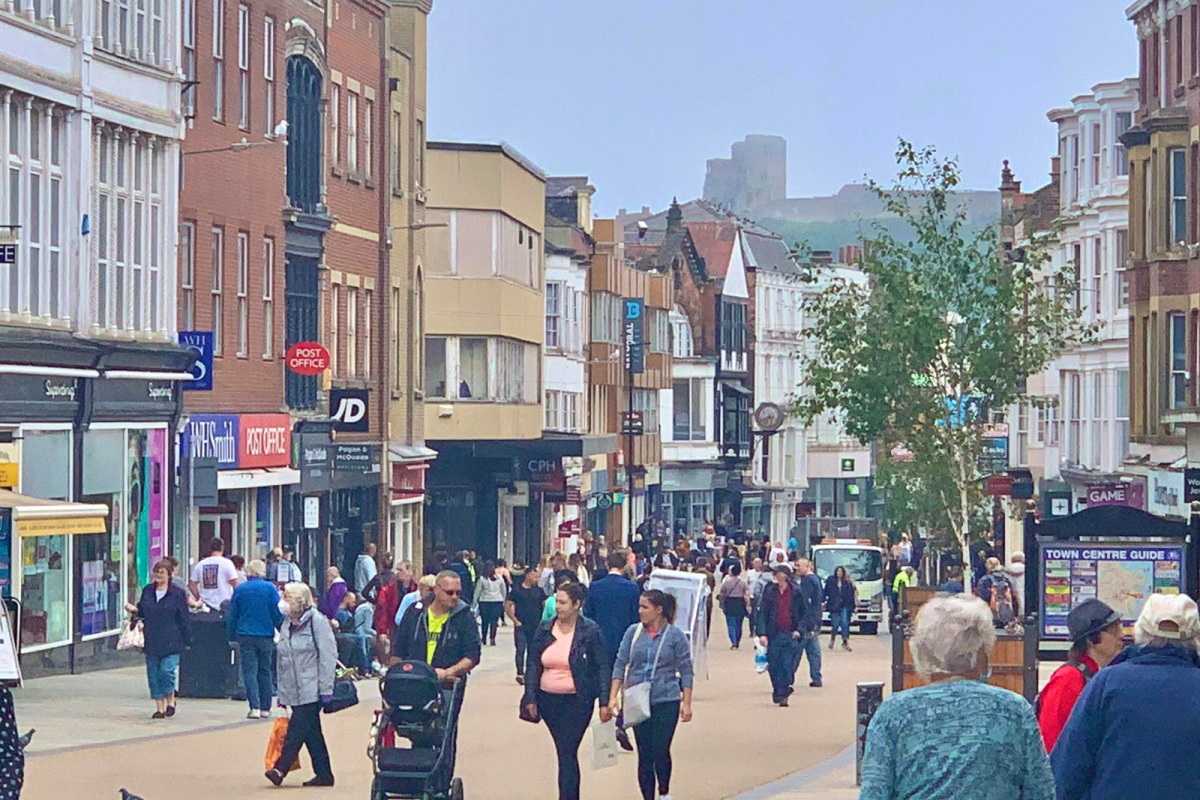 A "fresh new brand" for Scarborough is to be created to attract more people to visit the town.
Scarborough Town centre has already benefited from around a million pounds of investment as part of the councils Town Centre Strategy and a further 50 million pounds of investment is planned in the coming years.
A report presented to the Borough Council's cabinet this week has highlighted some of the work already underway.
Alex Richards is from the councils regeneration team, he provided this update to councillors.
The report says a number of new initiatives are underway including creating a fresh new brand for Scarborough to attract more people to visit the town.

The marketing work will run alongside a project to create a 52 week programme of cultural and leisure activities in the town under the banner of "Scarborough Fayre"
Mr Richards told councillors that the rebrand will focus on Scarborough's uniqueness as a town.
The report concludes that the introduction of the Town Centre Strategy in 2019 has had a positive impact on the town centre, saying:
"much activity has taken place since adoption of the Scarborough Town Centre Strategy and formation of the Town Centre Team. In monetary terms circa £1m of investment has already been committed since adoption of the Town Centre Strategy with a further £50m of investment planned for future years."

"Despite the current Covid epidemic and the restrictions and changes this has brought about, the majority of our town centre business remain optimistic of a brighter future and are eager to be able to contribute, adapt and capitalise on the changes being made and the support and regeneration activity being undertaken by the Council. "

"Subject to securing future funding opportunities and; with the continued support of the business, stakeholders and the community,the Council is on track to deliver the vision and objectives laid down within its strategy. "