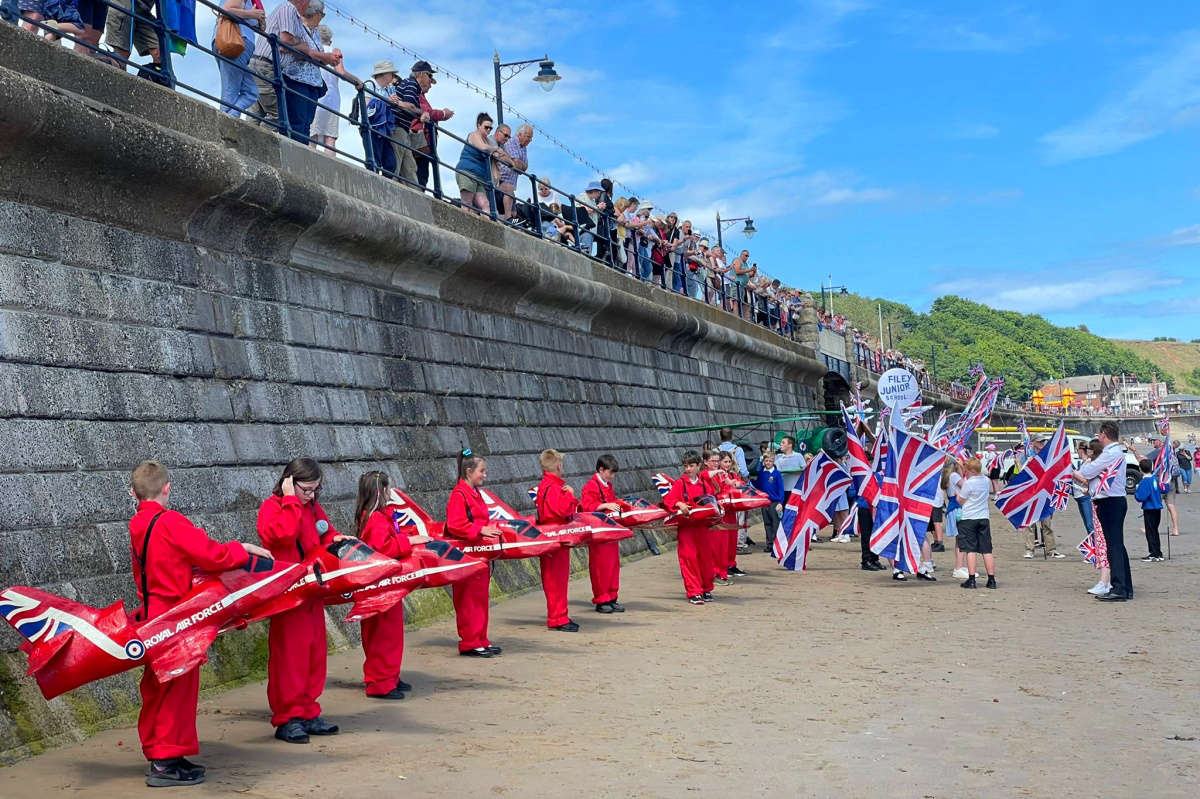 Here are some pictures and video from today's Children's Armed Forces Day Parade in Filey.
Hundreds of school children from Filey and Hunmanby have been taking part in a special Armed Forces Day parade on the town's beach.
The children paraded with specially created models representing the history of the nations armed forces and lead by a squadron of mini red arrows.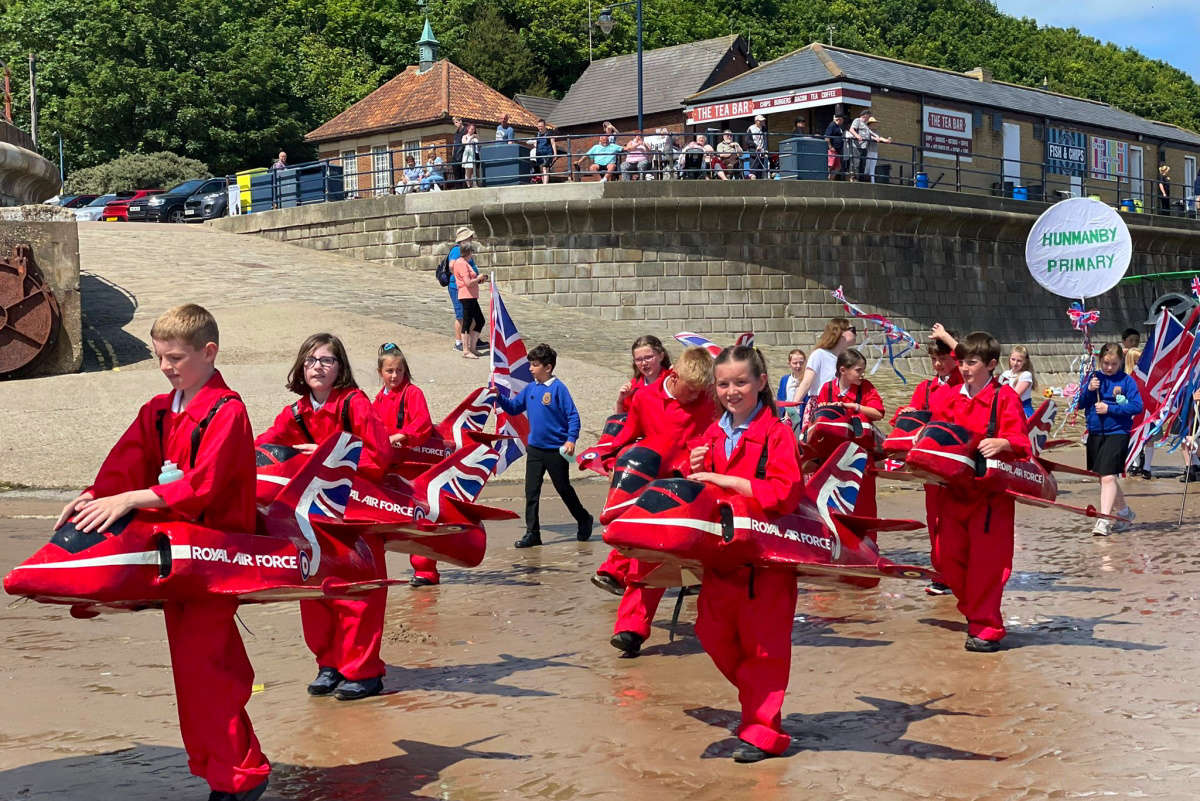 Paddy spoke to Hunmanby Primary School Headteacher, Mr Fox.