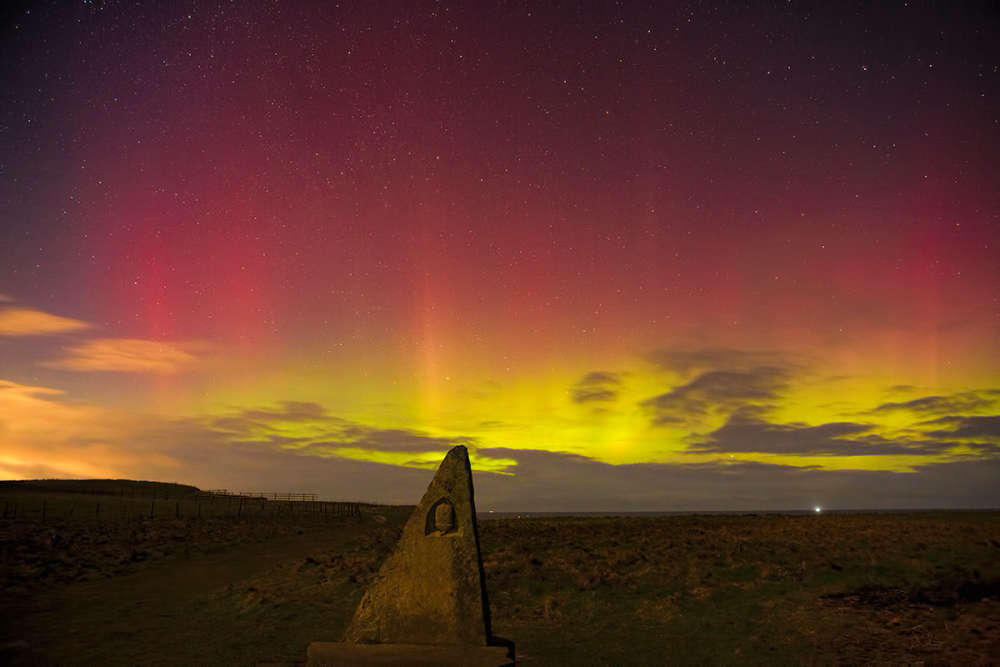 Steve Bowden captured stunning images of the Northern Lights with the display peaking at around 9:00pm last night.
The phenomenom, known as Aurora Borealis, is caused by solar storms and has been visible as far south as Cornwall, thanks to a perfect mix of cloud-free sky, clear air and a dim moon.
Charged particles ejected from the sun connect with earth's atmosphere to create stunning displays of green and red colours 'dancing' around the sky.
Although it was cloudy along the Yorkshire Coast for much of the night last night, the clouds broke up briefly and those who were hoping to see something were treated to a spectacular sight on the cliffs at Filey Brigg at around 9:00pm.
Normally, the colours are only visible through a camera lens but at its peak, you could see the colours and beams with the naked eye.
There is a chance of seeing the Northern Lights again this evening, according to experts.
Thank you to Steve Bowden for allowing us to publish these stunning images of the Northern Lights from Filey Brigg, with the Cleveland Way finish marker in the foregound.