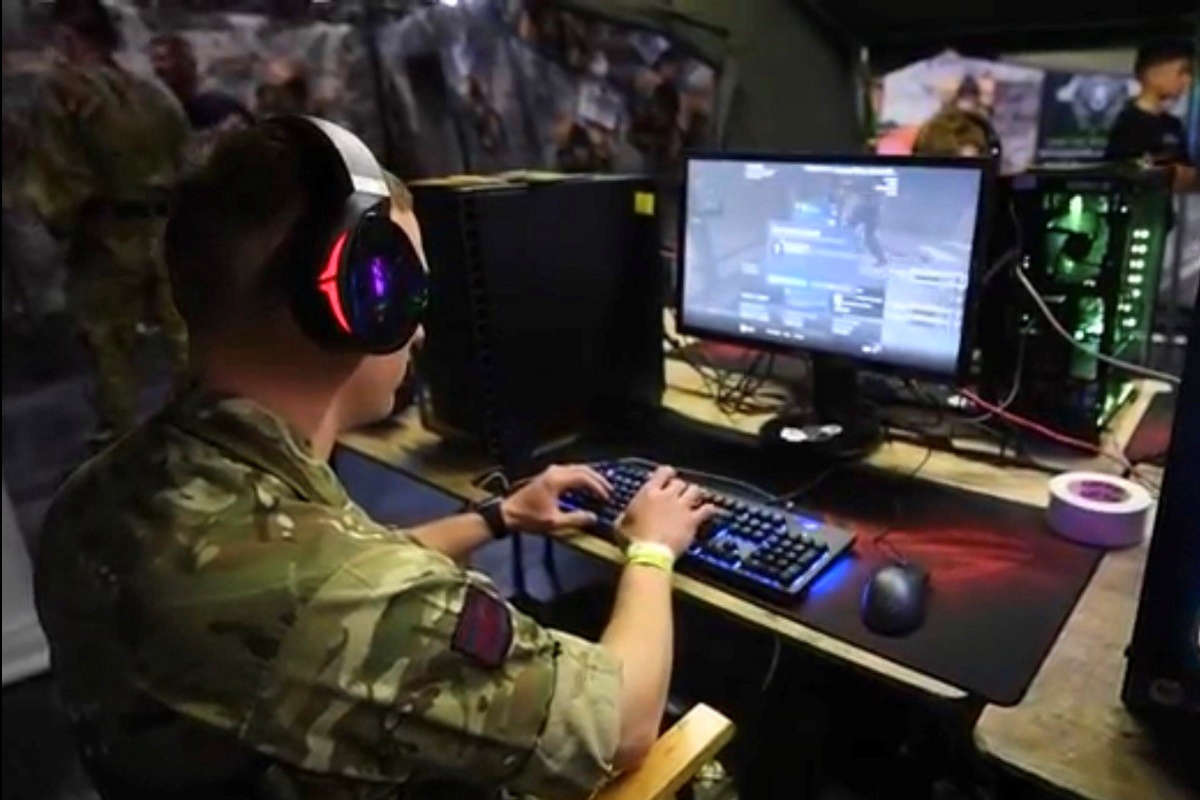 Visit Armed Forces Day in Scarborough this Saturday, 25th June and you could go head-to-head against the military's top ranked esports players.
The esport arena will be set up in the Promenade Lounge at Scarborough Spa, where there will also be a specially converted double-decker gaming bus.
The best gamers from the Royal Navy, RAF and Army will be going head-to-head in a Rocket League tournament organised by forces broadcaster, BFBS.
If you get there between 11am and 1pm you can compete in the "King of the Hill" qualifiers for a chance to play in the tournament. The top three performing gamers from the morning's "King of the Hill" competition will form a team to take part in the tournament. To register ahead of the day visit: https://www.bfbs.com/esports-exhibition-tournament
The Rocket League esports tournament will take place between 2pm – 4pm. Eight teams of three from local schools, colleges, cadets and the "King of the Hill" team will go up against teams from the Navy, Army and RAF in fast-paced Rocket League matches.
Players will have the chance to win a number of prizes including £100 Amazon vouchers.
Head of Army Esports, Major Tim Harcourt said:
"If you love games then come along and see us. Join in, play some games, enter the competition for a chance to win, or just enjoy watching some top-level competition gaming. I'm sure you will see your Sailors, Soldiers and Airmen in a new light and realise they are just normal people having fun."
The games will be live streamed on the Army, Royal Navy and RAF Twitch accounts, as well as BFBS Radio Facebook page and Forces News YouTube. Commentary will come from experienced military casters and the online community.