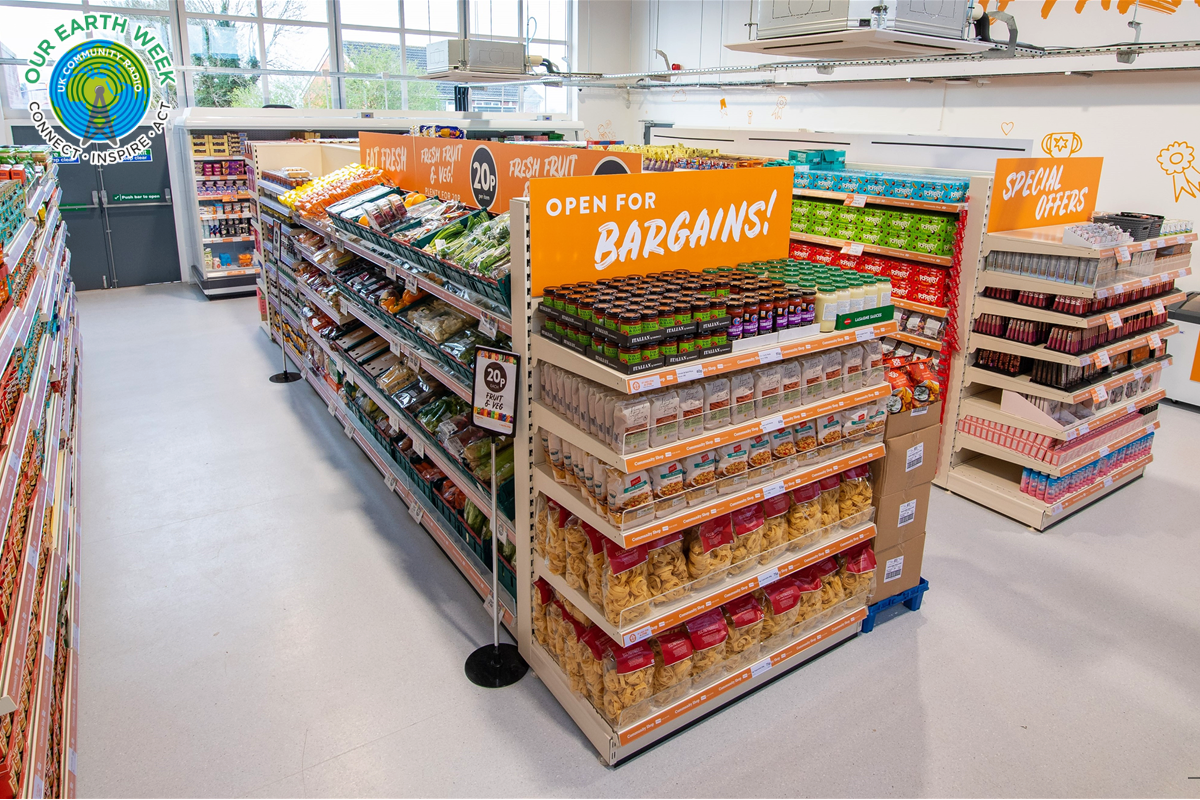 The company behind a new social supermarket in Eastfield says efforts to reduce food waste are having an impact.
This week as part of Our Earth Week, we've teamed up with local and community radio stations across the UK to look at the environmental initiatives taking place in local communities.
Here on the Yorkshire Coast the company behind a new social enterprise supermarket in Eastfield, says it wants to scale up our use of 'surplus' products.
Community Shop opened in August, it sells surplus food that would otherwise have gone to landfill.
The firm has 12 stores around the country. Head of Impact - Joseph Chow - says there is scope for more.
The company says efforts to reduce food waste are having an impact.
Joseph Chow says the amount of waste prevented by the surplus stores is significant.
Joseph says support from big manufacturers, like Scarborough's McCain Foods, is helping to reduce food waste.
The company not only sells the surplus food in it's stores at reduced prices but also uses some of the products to deliver it's community kitchens which provide good quality meals at low prices along with cookery clubs and family activities. The social enterprise also delivers community hubs at it's stores providing life-changing training and personal development, helping people to increase their confidence, build on strengths and overcome barriers in their lives.
Joseph says it's a unique model.
The opening of the Eastfield store in August was the companies twelfth store in the UK, Joseph says there are ambitions to go further.
There is more information about the Community Shop project at https://www.companyshopgroup.co.uk/community-shop-our-social-enterprise