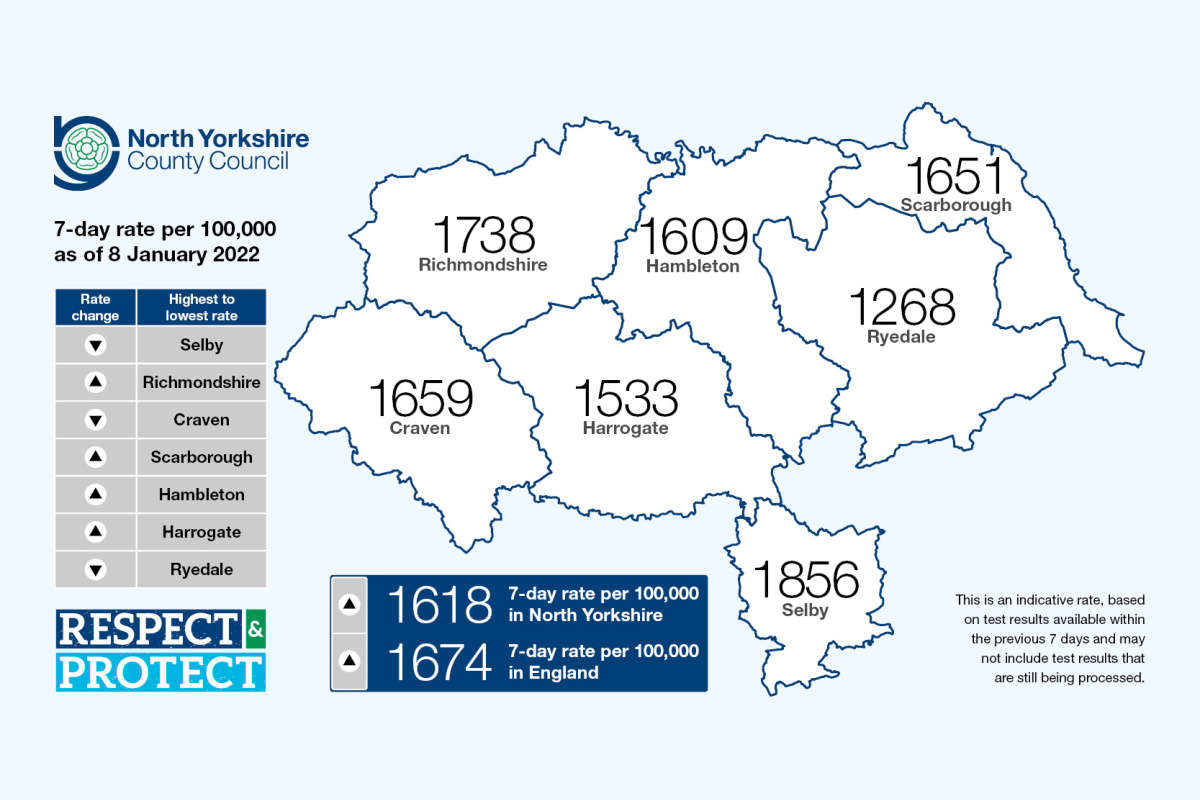 The rate of Covid cases across North Yorkshire is on the decline – but does this really mean the Omicron wave has peaked?
After reaching record levels this month, infection rates across the county's seven districts have fallen by around 12%, yet the number of people catching the virus is still high with an average of 1,429 new cases each day in North Yorkshire.
Amanda Bloor, accountable officer of the county's NHS Clinical Commissioning Group, said it is "too soon to say with certainty" that infections are now levelling off as she also warned there needs to be a degree of caution when interpreting the latest figures.
She said while the rates were down overall, cases were climbing in older age groups and that this was a worry for under pressure hospitals.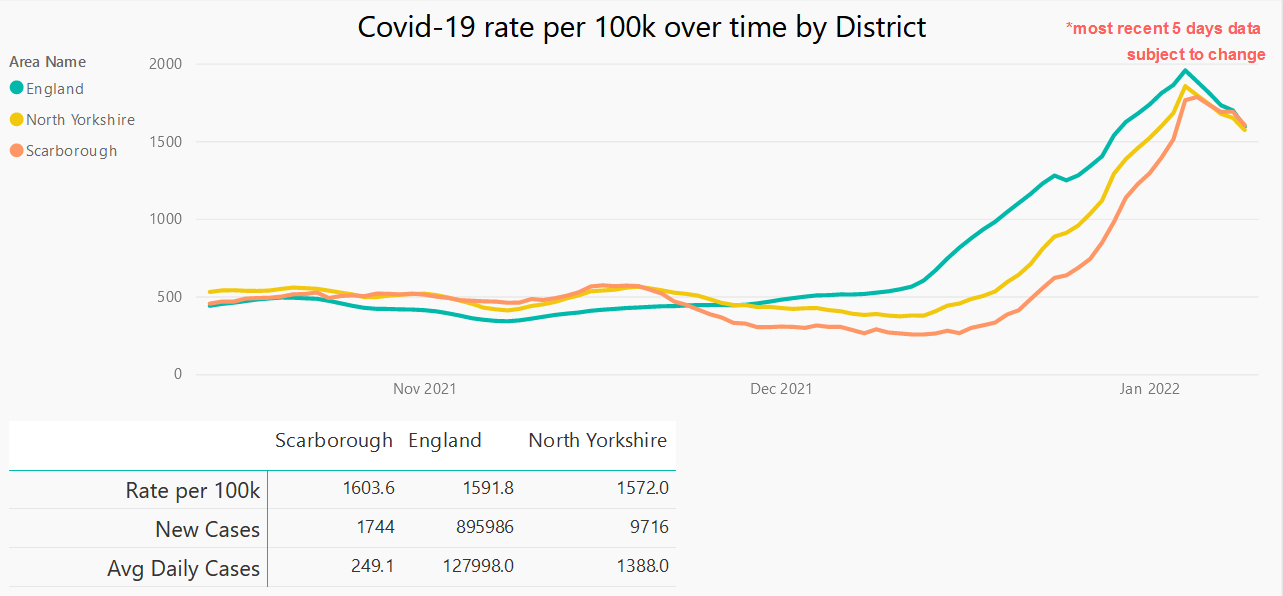 Amanda Bloor also said recent challenges around testing could be depressing the true rates of infection.
she said :
"Now is certainly not the time for complacency,"

"The level of Covid-19 in our communities remains staggeringly high and regrettably, as the prevalence of Covid-19 spills over into older and more vulnerable parts of our society, we are beginning to see large numbers of people in North Yorkshire hospitalised with coronavirus."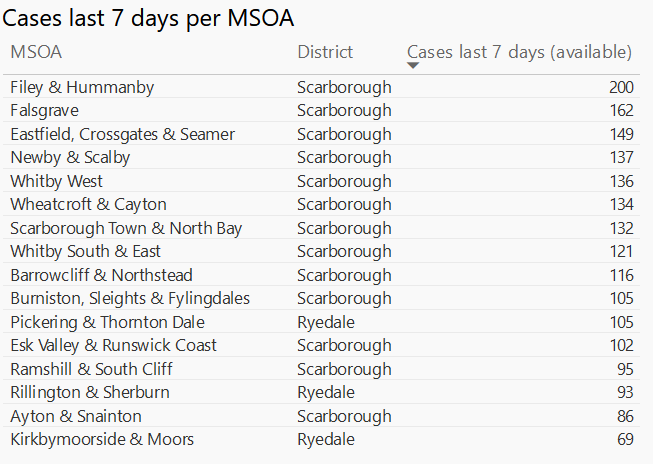 It is these figures on cases ending up in hospital that could provide a better idea if the Omicron wave is peaking.
Latest Public Health England figures show the number of Covid-positive patients at the hospital trusts serving North Yorkshire currently stands at 264 – a figure which has been on the rise since mid-December and continues to climb.
However, not all admissions are receiving treatment primarily for Covid as staff are finding a growing number of patients who unknowingly have the virus.
For this reason, it is difficult to interpret the latest figures and why health officials are looking to London where Omicron first took off to see what could happen next.
There is now a clear downward trend in admissions in the capital, but the message from hospital staff here in North Yorkshire is clear – Omicron is still causing severe pressures and will continue to do so.
Amanda Bloor said:
"With a lag between infection and hospitalisation, our hospital and ambulance colleagues continue to plan for even tougher weeks ahead.

"In the meantime, we should all continue to play our part in slowing the spread of this virus and protecting our loved ones.

"The 'hands, face, space' message is as important now as it was at the beginning of the pandemic; and if you haven't had your Covid vaccine it's not too late to step forward and help protect yourself and those close to you."
Selby currently has the highest weekly infection rate in North Yorkshire at 1,856 cases per 100,000 people, followed by Richmondshire at 1,738, Craven 1,659, Scarborough 1,650, Hambleton 1,609, Harrogate 1,533 and Ryedale 1,268.
The England and North Yorkshire averages are 1,674 and 1,618.
Meanwhile, more than 400,450 people in the county have now received a booster vaccine, representing around 69% of the population.
Amanda Bloor added:
"Most vaccination sites in North Yorkshire and York are offering first, second and booster doses of vaccine either through walk-in clinics or bookings via the NHS National Booking Service.

"We urge everyone who either hasn't had their Covid vaccine or needs a second dose or booster to come forward."