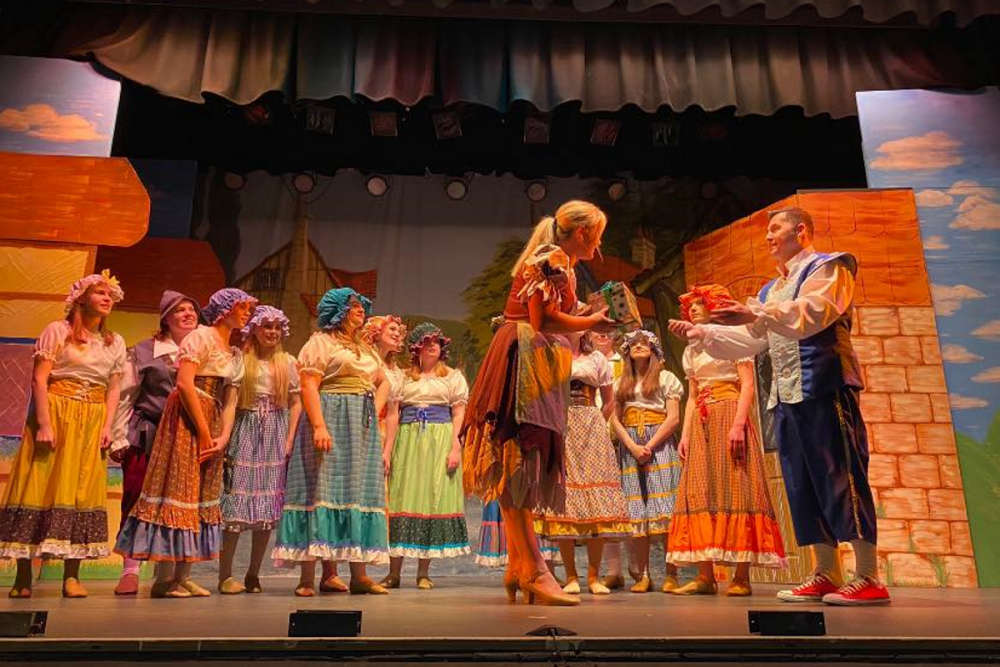 It's Whitby's Apollo Players 50th Anniversary Pantomine and is on at Whitby Pavilion all this week.
Chris Wales is the Director and Musical Director and told Paddy @ Breakfast what audiences can expect:
"We're very excited to be back on stage. It's everything you would expect from a family pantomine. The classic rags to riches. Lots of fun and frolics along the way. We've lots of giggles, lots of songs, really good comedy routines in this year's show".
The cast, all volunteers have been rehearsing hard since September.
Chris says they're all just relieved they're able to put the show on with the onset of the Omicron varient:
"It's been tricky working out what the government were going to do next. We decided just to plough on with it. We've put so much time and money into it. We held back on a couple of things and waited to sign this and that off. We've been quite lucky with the cast, we have people waiting in the wings if anyone has to have time off".
Cinderella at Whitby Pavilion is on all this week (Monday 17th January to Saturday 22nd January) with performances at 7:00pm every night. An extra show is on Saturday afternoon at 2:00pm.
Tickets are available from www.whitbypavilion.co.uk
Here's the full chat with Chris Wales on Paddy @ Breakfast: