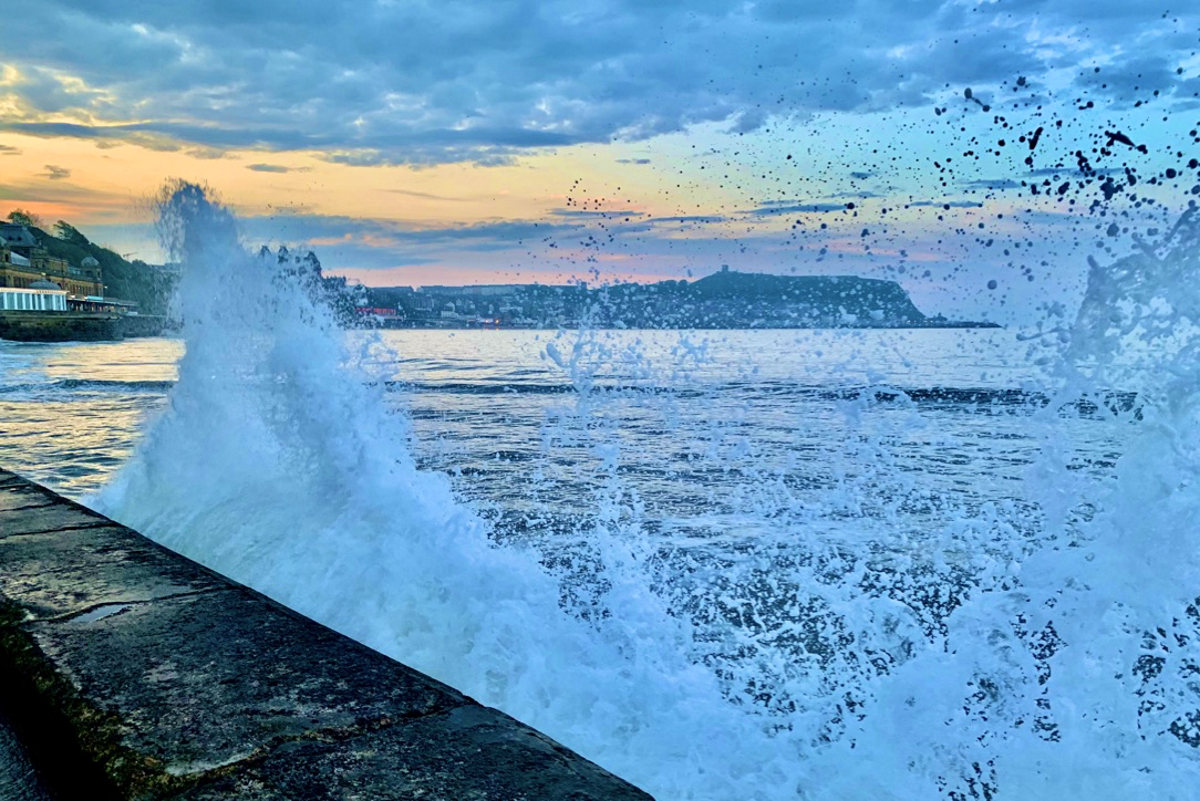 The Environment Agency is going to fund a £468,000 review of Scarborough's coastal defence strategy.
The money will spent updating the plan that deals with protecting Scarborough's Coastal frontage from Scalby Mills down to Holbeck.
Councillor Michelle Donohue-Moncrieff says the existing strategy is now over a decade old.
The strategy was last updated in 2009, Borough council coastal manager, Stewart Rowe says lots has changed since then.
Funding for the project has been secured from the Environment Agency to develop a refreshed Coastal Defence Strategy for Scarborough. The Strategy will seek to
"better understand the issues, identify and shortlist options, describe the cost and benefits of options for future management of the coastal defence assets in Scarborough."
Once completed this will allow the Council to seek funding from the Environment Agency to undertake any necessary capital schemes on behalf of the community.
A report presented to the Borough council's cabinet this week said:
"The existing coastal defences protecting Scarborough are a key factor in maintaining the sustainability of the local community and its economy. Due to this, there has been notable investment in capital and maintenance schemes over the past two decades.

However, some of these structures are over 100 years old and approaching the end of their serviceable life. In order to achieve (or re-examine) the policy of 'hold the line' of existing defences, it is necessary to re-assess the risks from coastal erosion, wave overtopping and coastal landsliding within the town and, following this, prioritise future capital and maintenance investments within the context of current funding regimes and based upon up to date assessment of these risks.

Specifically for Scarborough South Bay, particular attention will be given to the sea flooding risks along Foreshore Road and the physical constraints on potential options imposed by existing infrastructure and businesses.

This may reveal opportunities to think creatively about planning and land use development in a broader context and link into wider regeneration and placemaking aspirations. The effects of climate change, and in particular sea level rise, on wave overtopping, coastal erosion and beach loss are critical in such considerations."