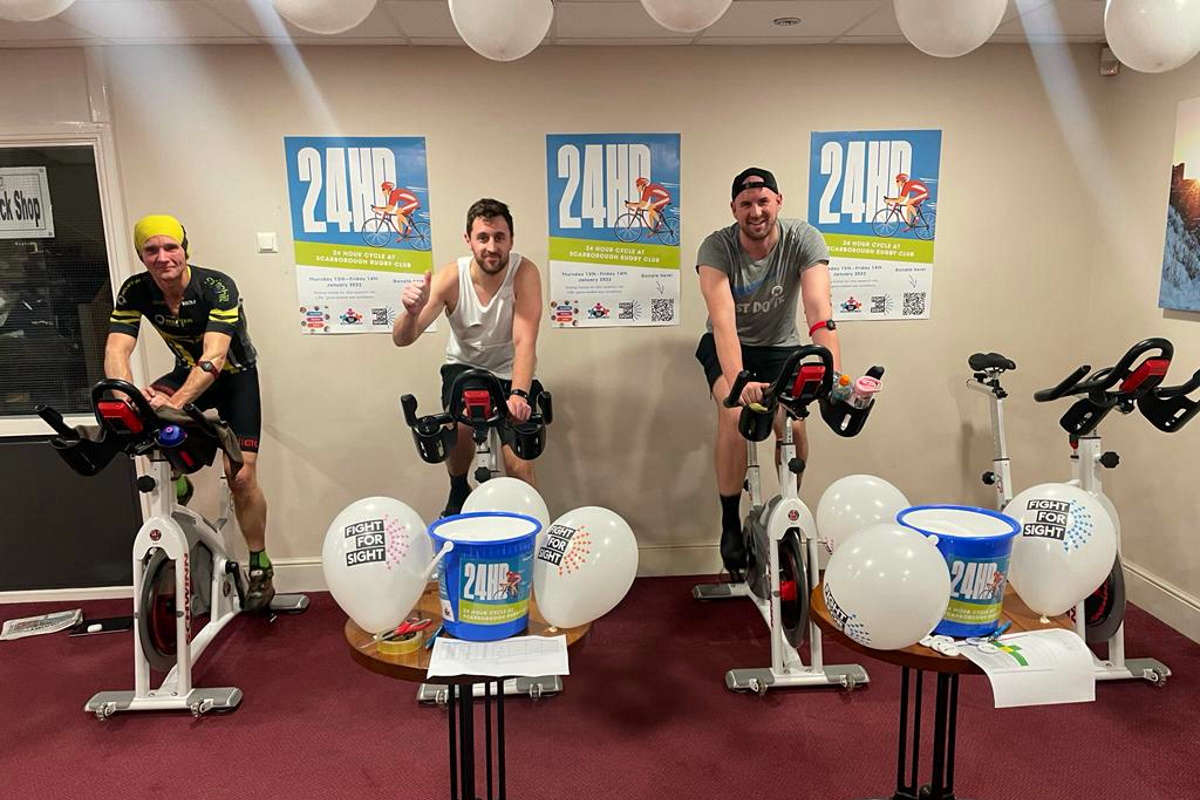 A 24-Hour cycle challenge is taking place in Scarborough today to support the fundraising efforts of Team CRB1.
Team CRB1 is a network of families working together, supporting each other and raising money for vital research into CRB1 gene-related eye conditions which affect their family members. They are raising urgent funds for research that could lead to treatments or possibly a cure for CRB1 gene-related eye conditions.
Team CRB1 members, Louis Turner, Paul White, Russell White, Daimon Kelly and friends, Matthew Oxtoby, Andrew Waggitt, Mark Knowlson, Craig Garton, Paul Hargreaves, Mark Vasey, Neil Fryirs, Matthew Sill and Shane Garton are taking part in the fundraising challenge.
They're doing a 24 hour-static cycle. They started at 5:00pm Thursday 13th January and will finish at 5:00pm Friday 14th January at Scarborough Rugby Club.
There will be three bikes running continuously for the entire period, two ridden by the people named above split across a rota and one ridden by Barons Fitness staff.
Paddy spoke to Louis Turner as they began their 24 hour challenge.
You can find out more about Team CRB and support their fundraising efforts on their Just Giving page at https://www.justgiving.com/fundraising/24hrcyclecrb1